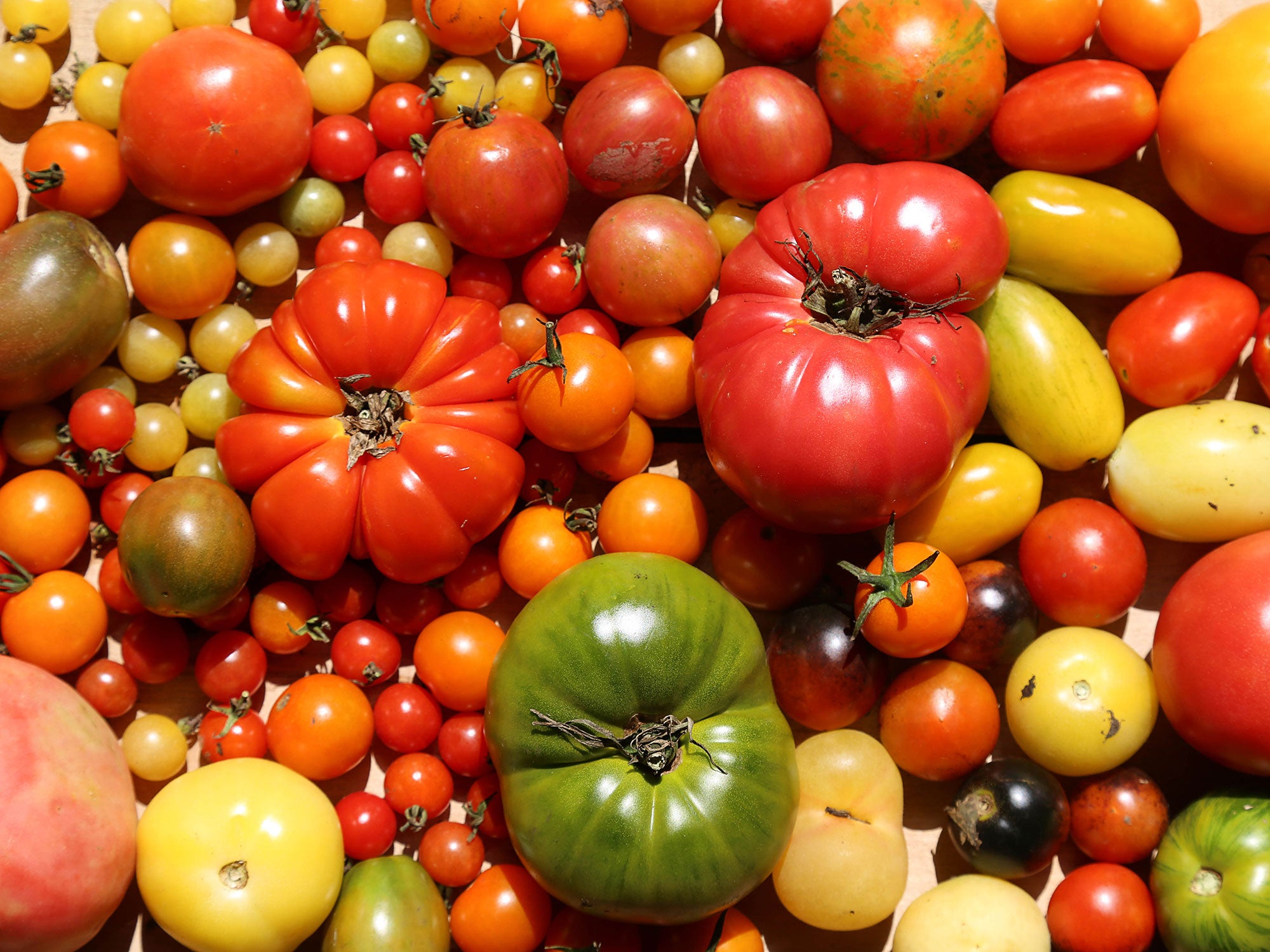 Summer is the time for fresh tomatoes, and we're taking advantage of them all season long. Whether you're showcasing them in salads or tossing them on the grill, make sure you're making the most of their lush, juicy texture and sweet flavor. And don't be intimidated by peeling tomatoes, which may seem tricky. We've got a speedy blanching technique to slip the skin right off.
A classic Caprese salad is a study in respecting quality ingredients: firm, in-season tomatoes, fresh mozzarella or burrata, pristine basil, and top-shelf olive oil and balsamic vinegar. You can also throw them into a simple salad with blanched greens and romano beans or in panzanella, a traditional salad of tomatoes and toasted bread cubes. In Eritrea, a variation on panzanella can be made with a rich tomato stew.
Looking for something a little heartier? Turn those tomatoes into sauce for pasta, or use them as a dip. From burrata-tomato sandwiches to gazpacho, here are our favorite ways to use summer tomatoes.
Watch How to Make a Cherry-Cherry Tomato Cobbler