Our Best Thanksgiving Leftover Recipes So You Can Savor This Meal For The Rest Of The Week
It's the holiday meal that keeps on giving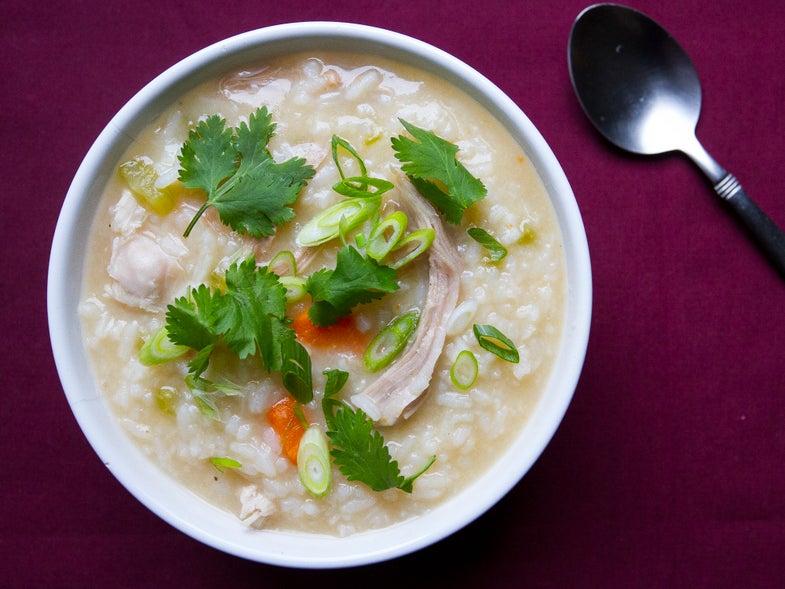 It's the day after Thanksgiving and, being the gracious and well-prepared host you were, you have a fridge full of leftovers. While those easy side dishes and the turkey you prepped the day before are perfectly good heated up on a plate, or even eaten cold, straight out of the tupperware, many of our best Thanksgiving recipes can also double as a new dish the following day. Turn your mashed potatoes into fudge brownies, or use your leftover turkey for a bubbly, cheesy casserole. Never fear you've made too much food for your feast, because with our best Thanksgiving leftover recipes, you can make Thanksgiving the holiday that keeps on giving.
And if you have roasted broccoli or Brussels sprouts, throw those in too. Because tetrazzini never goes out of style.
Just replace the shredded chicken with turkey.
Let's say, hypothetically, that you drank too much last night. This comforting porridge is how to fix it.
Turkey a little dry? Drown it in cheese sauce.
This spicy take on your leftover squash makes a quick weeknight meal.
Practically ready as soon as you roll out of bed.
Because the only thing better than a regular pancake is a pumpkin pancake.
Make this slightly spicy sandwich if you want something that tastes nothing like Thanksgiving.
This is a great way to use up leftover apple cider and cranberries.
Use leftover butternut, acorn, or pumpkin squash purée.
It comes together in a snap.
Even better when your dessert is upside down.
Leftover cranberry sauce works wonders in a festive bourbon cocktail.
This is pure Midwestern comfort food.
Your mashed potatoes will go from savory to sweet in an instant.
This concoction is the perfect lunch for the day after Thanksgiving.
This is a tasty way to use up leftover squash.