Fragrant Fennel Recipes
From bulb to pollen, every part of fennel is delicious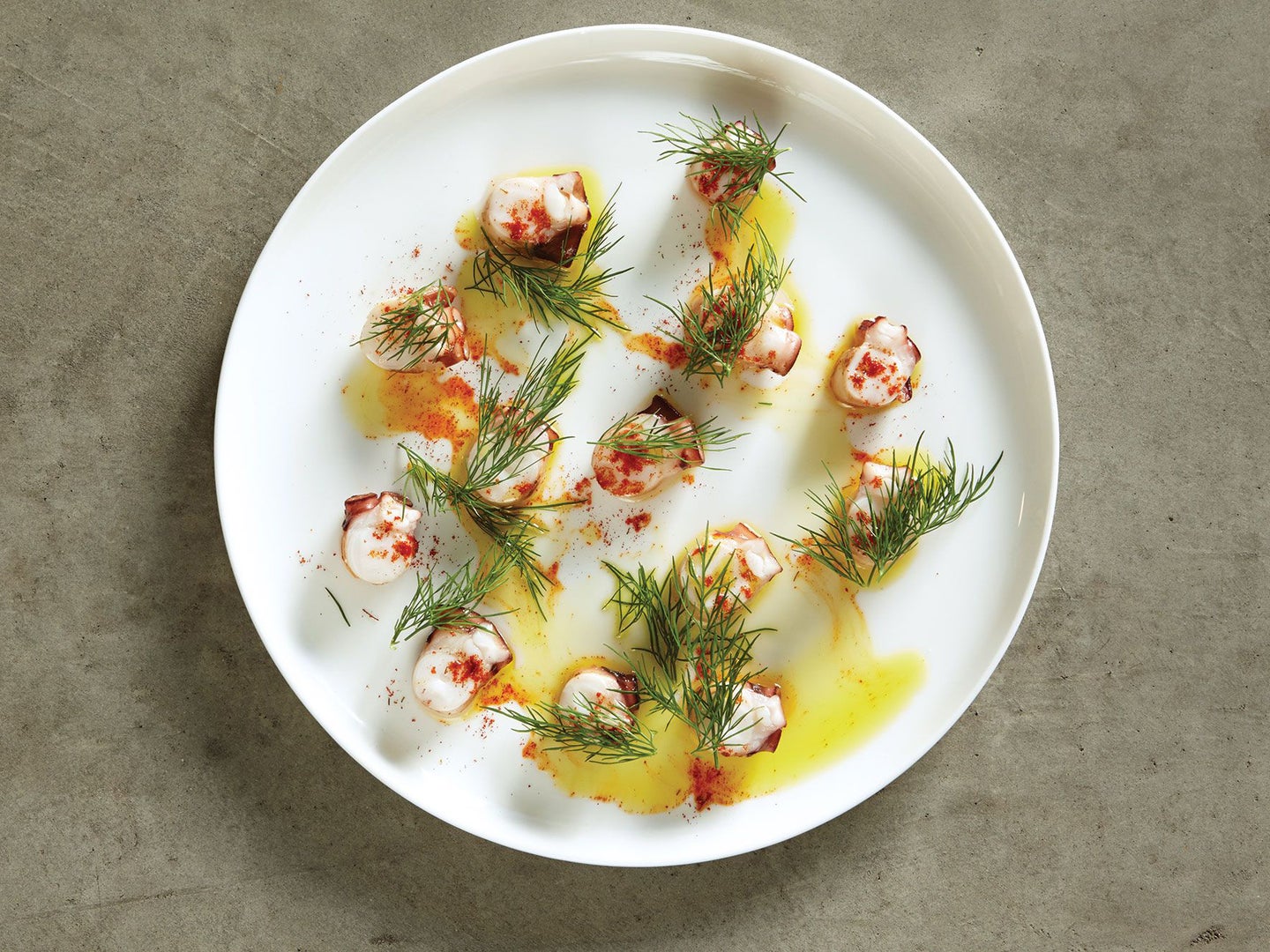 Recognized for its subtly sweet flavor reminiscent of licorice and anise, fennel is absolutely delicious. It's also an incredibly versatile vegetable, with every part—crunchy bulb, fibrous stalk, feathery fronds, flavorful seeds, and even the pollen—is edible. As a result, fennel can be used in many different preparations. Soups, salads, sandwiches, and more—we've rounded up our favorite fennel recipes.
We love incorporating fennel into salads. For a wintery salad, toss thinly sliced fennel bulb with arugula and radicchio. Our summery tomato-cucumber salad takes a different approach to incorporating fennel. Rather than tossing in sliced fennel, the bulbs are baked until golden and then blended with the seeds and pollen to make a thick dressing for the crunchy salad.
Fennel is also great in soups. It lightens up our vegetarian caramelized onion soup. It can also be play a leading role, though. Our rich cream of fennel soup pairs the vegetable with oniony leeks, spices like clove and cardamom, and bracing Pernod to double up the anise flavor.
A rich, hearty steak takes well to the lightness of fennel. To make a multi-purpse rub that is especially great for steak, combine fennel seeds, black peppercorns, and red chile flakes in a 1:1:2 ratio. Or if you'd prefer, grill up a flank steak with plain salt and pepper and serve it with a salad of dill, mint, watercress, and fennel.
Find all of these dishes and more in our collection of fennel recipes.