Sweet Corn Recipes
Fresh summer corn is one of our favorite seasonal treats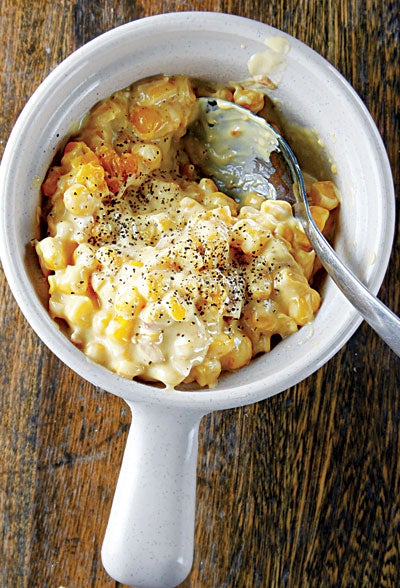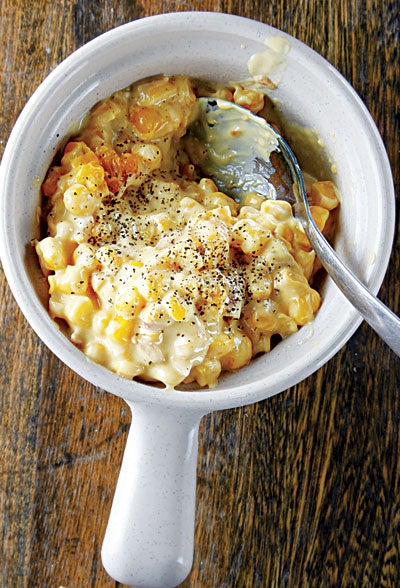 Sweet corn is a wonderful summer ingredient. Its earthy sweetness enhances a diverse range of dishes, from chowder to ice cream, soufflés to succotash, and more. We've collect our favorite sweet corn recipes.
Corn on the cob is one of summer's simple pleasures. It's great plain, but adding a compound butter makes it even better. One of our favorites is made even richer with goat cheese and flavored with herbes de Provence. Green bell peppers also make a delicious compound butter. For a different topping for corn on the cob, try our garlicky pesto.
Off the cob, sweet corn adds a bright pop to salads. Grilled corn makes a lovely succotash when mixed with onions, edamame, and cherry tomatoes. Also try corn mixed with shelled peas and tossed in an apple cider vinaigrette.
For something richer, try our cheesy corn casserole. In this decadent side, corn is baked with bacon and a sauce made of cream cheese, cheddar, and Velveeta.
Fresh corn has a sweetness that makes it a natural for desserts. Pair it with black raspberries for ice cream from Jeni's Splendid Ice Creams in Columbus, Ohio, or make it into a pastry cream and layer it with an herb-infused blueberry compote and a buttery shortbread crumble for a summery trifle.
Find all these dishes and more in our collection of our favorite sweet corn recipes.