Our Favorite French Hors d'Oeuvres for Bastille Day and Beyond
From cheese puffs to panisses to pâté en croûte, these show-stopping starters are the crème de la crème.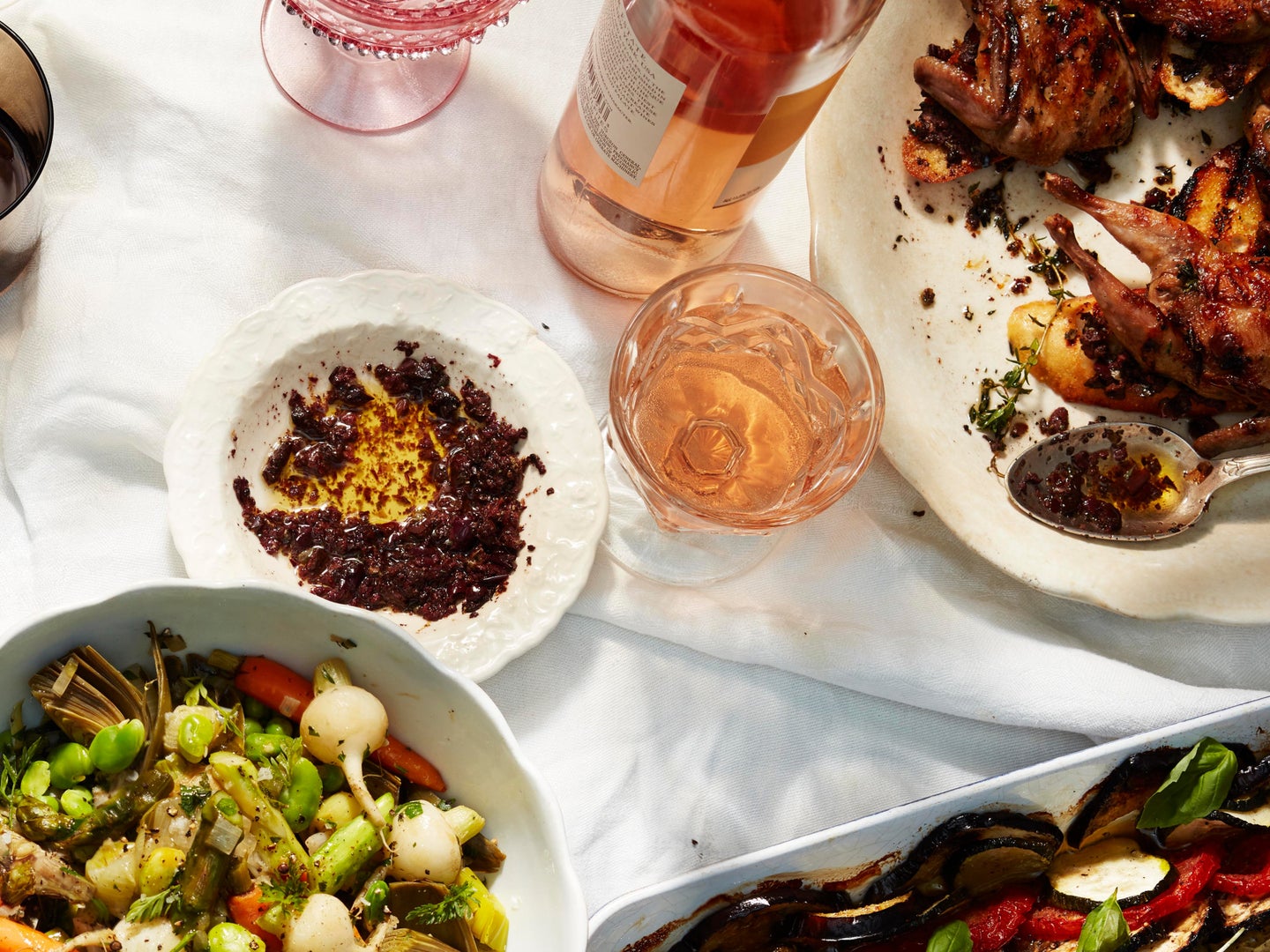 Bastille Day puts us in the mood for dainty French hors d'oeuvres and classic bistro nibbles like warm gougères and flaky pâté en croûte. With these tried-and-true French appetizer recipes, culled from skilled home cooks and iconic old-school restaurants, you'll be eating like a bon vivant in no time.
The late culinary eminence Lulu Peyraud would often serve these chard-stuffed squid topped with a zesty anchovy vinaigrette at the start of a meal. Get the recipe >
Pâté is a labor of love, but it's worth every step, especially when you bake it in flaky homemade pastry dough and top it with a flavorful gelée. Get the recipe >
The powerhouse trifecta of anchovies, olives, and caramelized onions flavors this signature Provençal dish. Get the recipe >
It's impossible to eat just one of these irresistible French cheese puffs—so be sure to double the recipe if you're expecting a crowd. Get the recipe >
Butter and brandy are the secret ingredients in this classic pâté. Get the recipe >
It's worth trying your hand at Provence's chickpea fries known as panisses—they're one of the best street snacks France has to offer. Get the recipe >
This briny, vinegar-soaked salad that comes together in a flash is one of Daniel Boulud's go-to first courses. Get the recipe >
Sausage is the pride of Lyon, and it makes a wonderful starter when sliced thin, chilled, and topped with a bright chervil vinaigrette. Get the recipe >
The word coquille St-Jacques means "scallop" in French, but in the idiom of American cooks, it's a throwback dish of gratinéed scallops poached in white wine and served on the halfshell. Get the recipe >
A tian is a type of gratin, and this Provençal version is a stunner with its colorful rows of zucchini, eggplant, and tomato. Get the recipe >
Literally "silk worker's brain," this herbed cheese spread is named for Lyon's 19th-century silk weavers, who often ate it for lunch. Get the recipe >