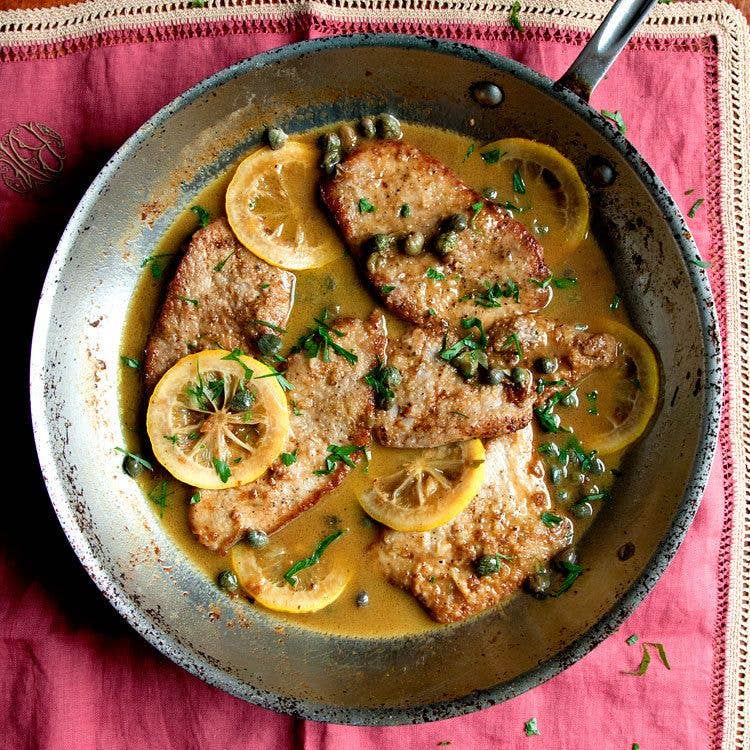 Recipes
Our Best Skillet Recipes
Hangry? Our quick and easy skillet recipes will get dinner on the table fast.
We often celebrate the simple beauty of one-pot meals—a gently simmered soup, chili, or braise bubbling away on the stove while we see to the business of a lazy Sunday. But there's also something to be said for the instant gratification of a quick, single-skillet supper.
Stir-fried rice or noodles are satisfying ways to repurpose starchy leftovers and while a wok is the more traditional cooking vessel for these Asian standbys, a flat-bottomed skillet is easier to maneuver on most conventional stovetops.
Shallow-fried meats with white tablecloth-style pan sauces (think chicken Marsala, veal piccata, and crisp and lemony sole) are quick and easy routes to getting an elegant dinner on the table in under 30 minutes, while variations on the humble omelette are beloved around the world as economical, fast, and filling meals for any time of the day.
Here are some of our favorite skillet recipes:
Pan-Fried Eggplant with Balsamic, Basil, and Capers
Cong Bao Rou Si (Stir-Fried Pork with Leeks)
Pan-Fried Sole with Red Quinoa and Vegetables
Stir-Fried Breakfast Noodles
Philippine Noodle Stir-Fry (Pancit Bihon)
Garlic Fried Rice with Vinegar Sauce
Bavarian Potato Pancakes (Kartoffelpuffer)
Korean Scallion Pancakes (Pajeon)
Whole Grain Chocolate Banana Pancakes
Tortilla Española with Potato Chips