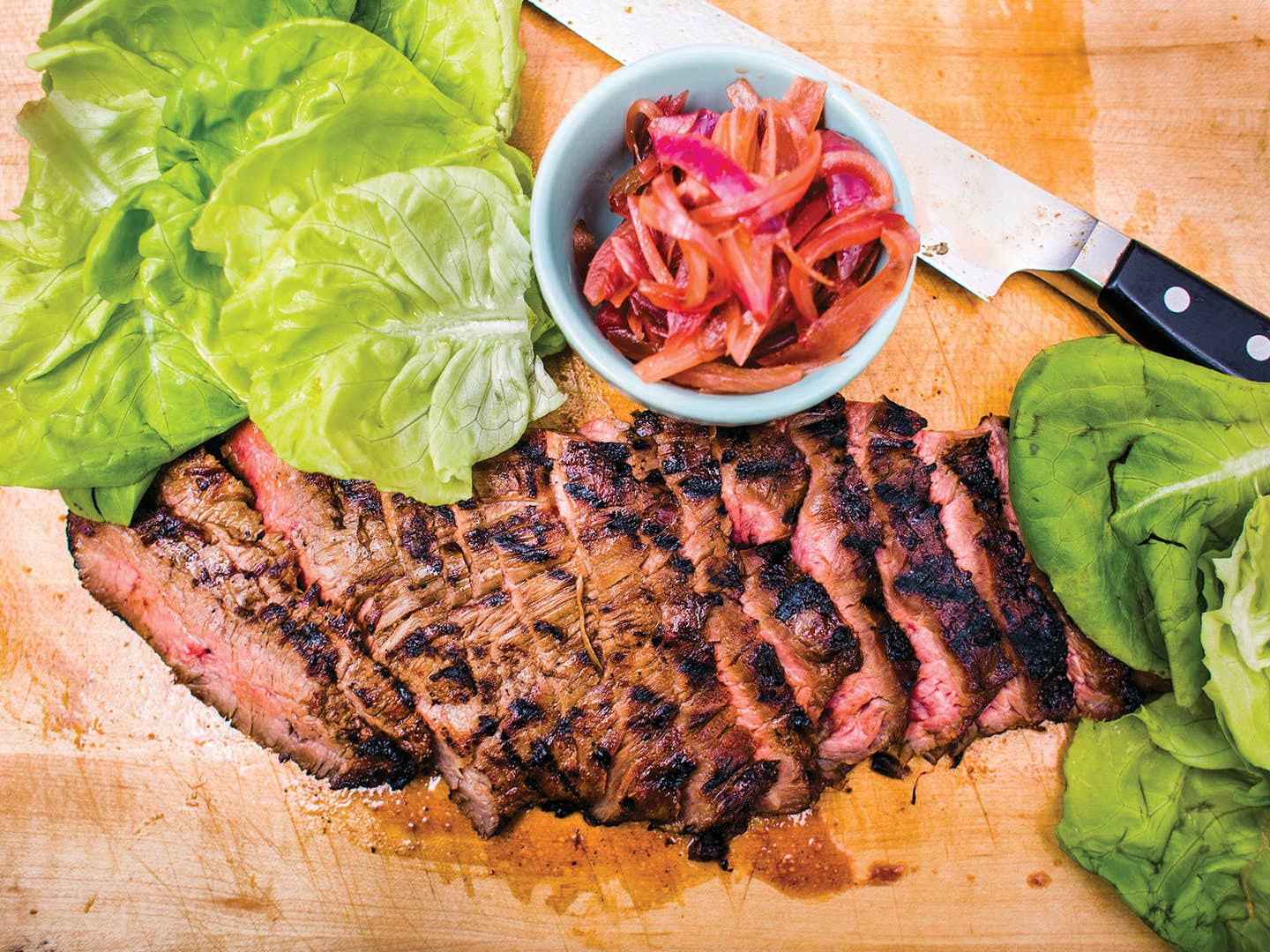 Recipes
Menu: Houston Cook Out
How to recreate chef Chris Shepherd's Asian-inspired Texas barbecue
Soba noodles, mirin-marinaded steak, and sweet char siu chicken are not the staple items you probably expect from a cookout joint in Houston. But that's exactly what chef Chris Shepherd is serving up at his Houston restaurant, Underbelly (read the feature). Drawing culinary inspiration from Houston's immigrant population, Shepherd beautifully integrates Asian elements into his culture-crossing dishes. This summer, take a break from the Texas barbecue and try out some of Shepherd's Asian-inspired recipes for a new spin on your summer cookout.
Give your meat enough time to marinate: The flank stake needs at least six hours to soak up all the flavors, and the pork collar requires at least four, but both can marinate overnight. The ribs require 3 days of brining, but once you've smoked and charred them, you'll see that they're worth the wait.
Shepherd's dried beet powder adds a subtle hint of sweetness to the Char Siu chicken, without imparting any overpowering sweetness. If you're short on time, beet powder can be found in health and grocery stores.
The charred cabbage slaw calls for sambal oelek, a chili paste often used in southeast Asian cooking and an excellent pantry staple to have on hand when you want to add spice but not overpower. You can buy it on Amazon.
Most of us are familiar with the watermelon-feta salad construct; Shepherd adds both jalapeño and fish sauce to his, which bring spice and funk to an otherwise standard side dish. With this addition, and the sour-sweet agrodolce he adds to his grilled cantaloupe, you'll be inspired to consider a whole new world of fruit salads and desserts.