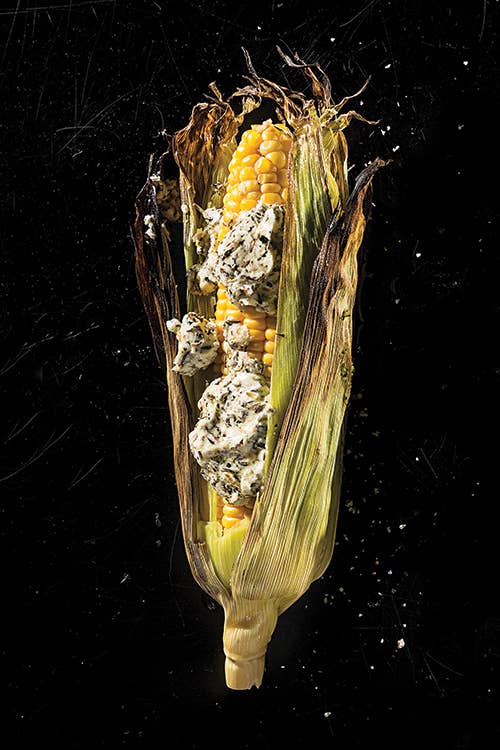 From creamy corn pudding to fresh corn fritters, these recipes showcase why we love this summer vegetable.
Fresh sweet summer corn and lobster are on display in this creamy New England chowder, subtly spiced with cayenne and black pepper.
East Hampton Corn Pudding
This recipe is adapted from The Neighborhood House Cookbook, compiled by East Hampton's Women's Service Club, a "small group of ladies still carrying on the tradition of old-fashioned, home-cooked covered dish suppers". See the East Hampton Corn Pudding recipe
The key to making this Mexican street-food and market-vendor snack is to char the corn on the grill and then brush it with mayonnaise so that the cheese, cilantro, and chile powder adhere to the kernels.
Sweet Corn Chowder
Sweet, ripe summer corn makes for a richly satisfying chowder. When fresh corn isn't in season use thawed frozen corn, and add a pinch of sugar to the pot. See the recipe for Sweet Corn Chowder
This baked corn casserole is a popular side dish at Smokestack restaurant in Kansas City.
Quinoa Salad with Frisee, Eggplant, and Corn
The addition of sweet white miso updates a traditional corn cake recipe, perfectly balanced by a zesty topping of pesto.
Jalapeños and cilantro punch up classic cornbread.
This recipe combines the silky flavor of corn with the tartness of black raspberries.