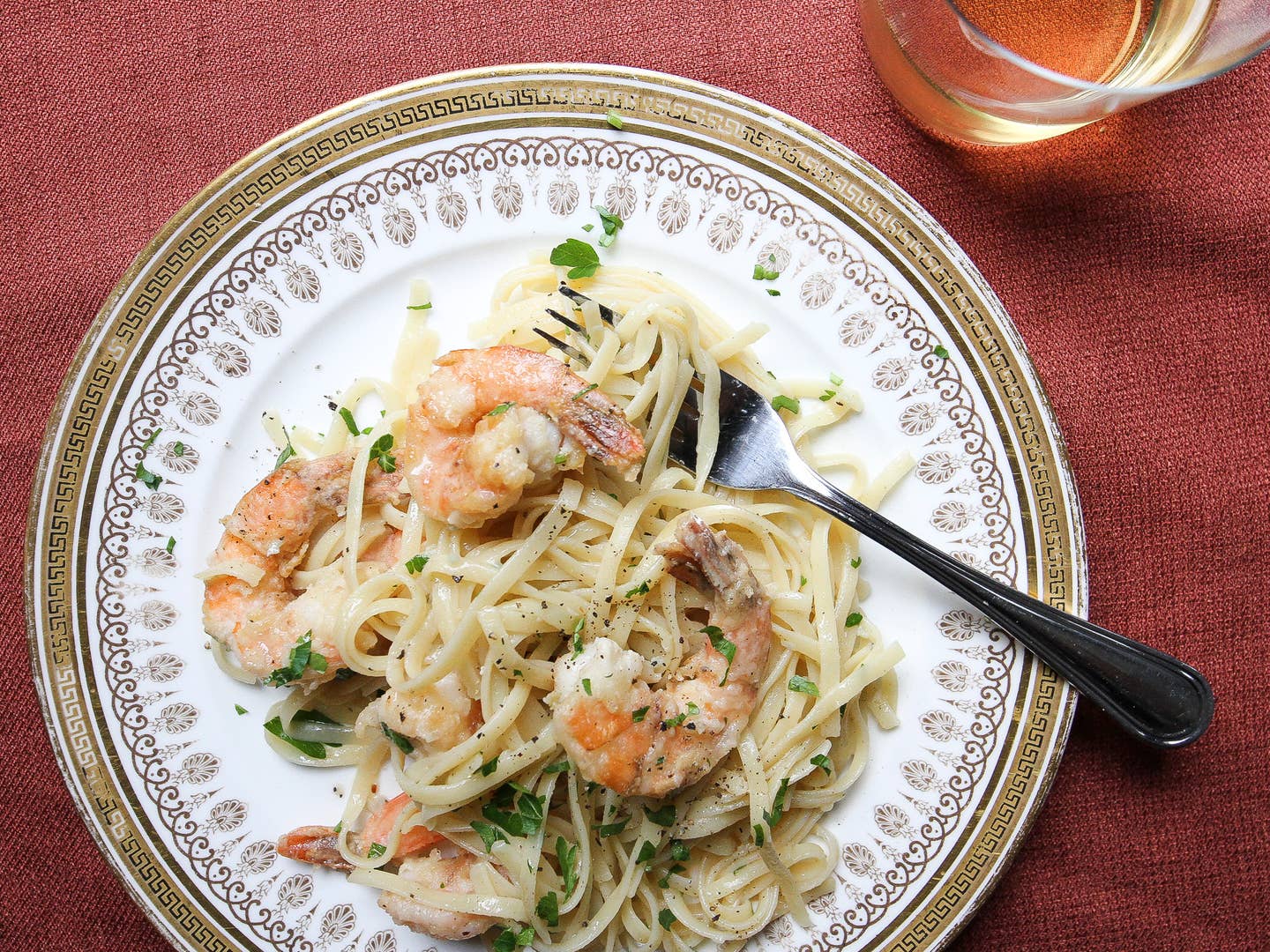 Techniques
Spring Produce Guide: Garlic
Our guide to buying, preparing, and cooking garlic, plus our favorite garlic recipes
Garlic is the most pungent member of the Allium family, and a vital seasoning for everything from spicy Korean dishes to savory Italian pastas. Though the milder tasting leaves and flowers of the garlic plant are edible, it's the bulb, comprised of anywhere between six to more than 24 cloves, that's beloved for its incomparable flavor. Crushing, chopping, pressing, or puréeing garlic releases more of its essential oils and provides a more assertive flavor than slicing or leaving it whole, while roasting reveals garlic's sweetness. Garlic scapes, the tender young flower stalks which are typically cut off to encourage larger bulb growth, provide a similar pungent bite; they're great in stir-fries or made into a bold pesto.
Look for firm, plump heads and avoid anything that feels too light for its size, which is a sign of dehydration. The papery covering should be relatively intact, not wrinkled or shriveled. If you can peek in on the cloves, they should be whitish, as opposed to yellowish. Stay away from cloves with green sprouts, which will be bitter. When it comes to green garlic look for crisp, firm stalks.
Garlic will last for months, if stored properly. It's important to store heads of garlic whole because once broken, the garlic will only stay fresh for 3-10 days. Keep it in a dry and dark place, like a cupboard, or in an open container or basket—garlic needs air circulation. Most importantly, don't store garlic in the fridge, since it will quickly start to sprout in the humidity.
To separate the cloves, firmly push down on the head of garlic with the heal of your hand against a cutting board. Trim root end and peel skin; to peel several cloves of garlic at once, place into one bowl, and invert a second bowl of the same size over the top of the first bowl. Hold the bowls together where the rims meet and shake vigorously for 10–20 seconds.