Our Favorite Irish Recipes for St. Patrick's Day
12 dishes inspired by the Emerald Isle.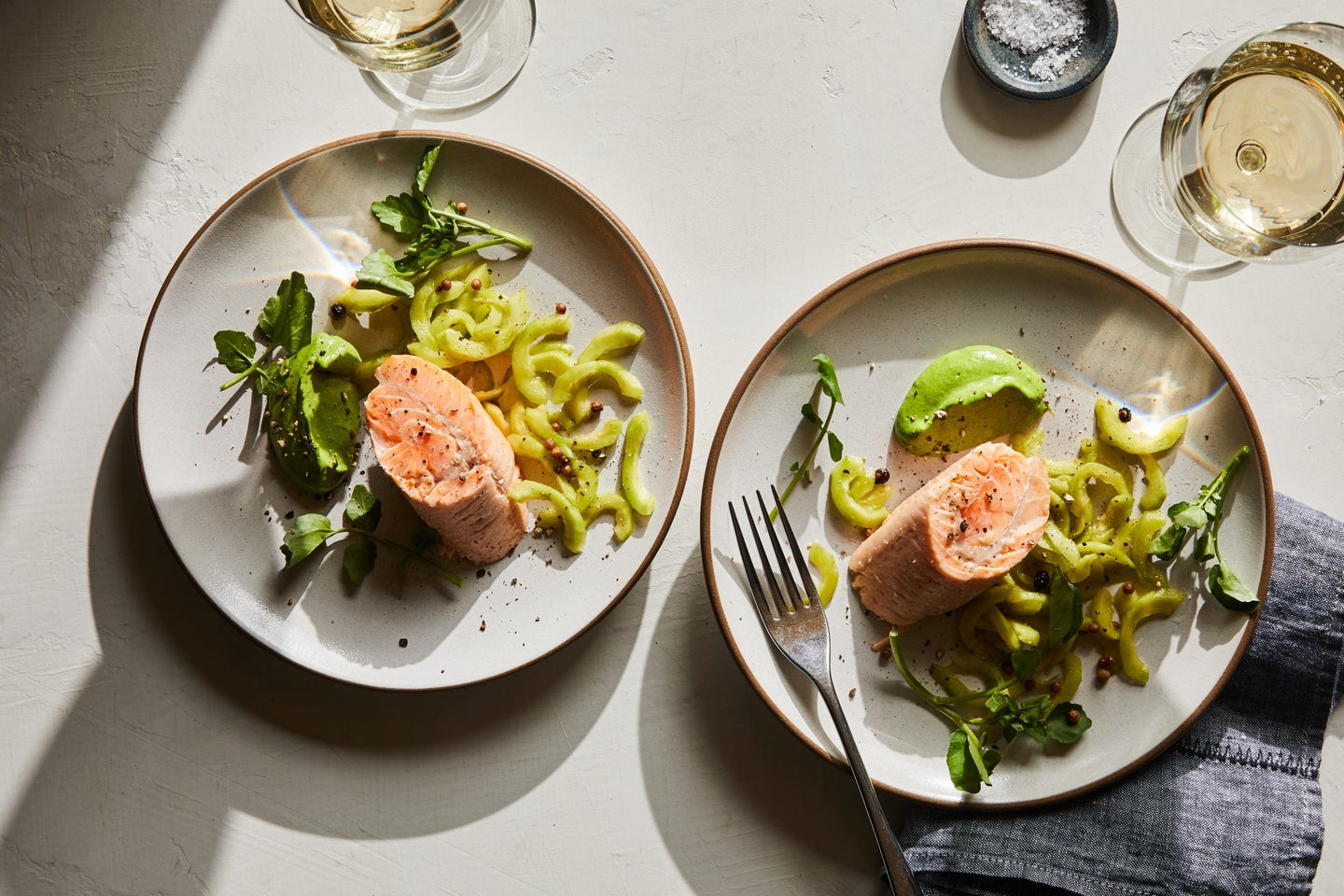 Everyone is a little Irish for St. Patrick's Day, right? On this side of the Atlantic, we celebrate with a New England boiled dinner of corned beef and cabbage. Our updated version tweaks the classic with the addition of delicately poached golden beets, tangy juniper berries, and a healthy kick of horseradish. But change doesn't mean we have to lose local flavor. In fact, Dublin-based chef Cúán Greene, who writes the Ómós Digest food newsletter, affirms that bia bán (white food) dishes are evolving. 
Sure, Ireland still loves its raisin-studded báirín breac (speckled loaf) and creamy mashed colcannon, but the traditional dietary dependence on potatoes, grains, dairy, and salted meats is shifting to freshly inventive pairings and foraged ingredients. A brothy lima bean and sausage stew as comforting as cassoulet from a sixth generation farm in West Cork. Seaweed-crusted rack of lamb from the Dingle Cookery School. Glenbeigh mussels steamed in chile-spiked coconut milk, inspired by a journey to Thailand. (Southeast Asian and African dishes are growing more popular in multicultural cities like Dublin.) 
We can't wait to try other seasonal recipes featuring the regional abundance of seafood: salmon confit with watercress remoulade, scallops paired with fresh pea puree, crab bisque with a healthy slug of Irish whiskey. Save room for brown bread ice cream with butterscotch sauce or a tea cake drizzled with brightly tart rose hip syrup from forager Oonagh O'Dwyer of Wild Kitchen in The Burren. And we're definitely topping off our celebration with an Irish coffee. Or two. Here are our favorite Irish recipes for all your St. Patrick's Day festivities.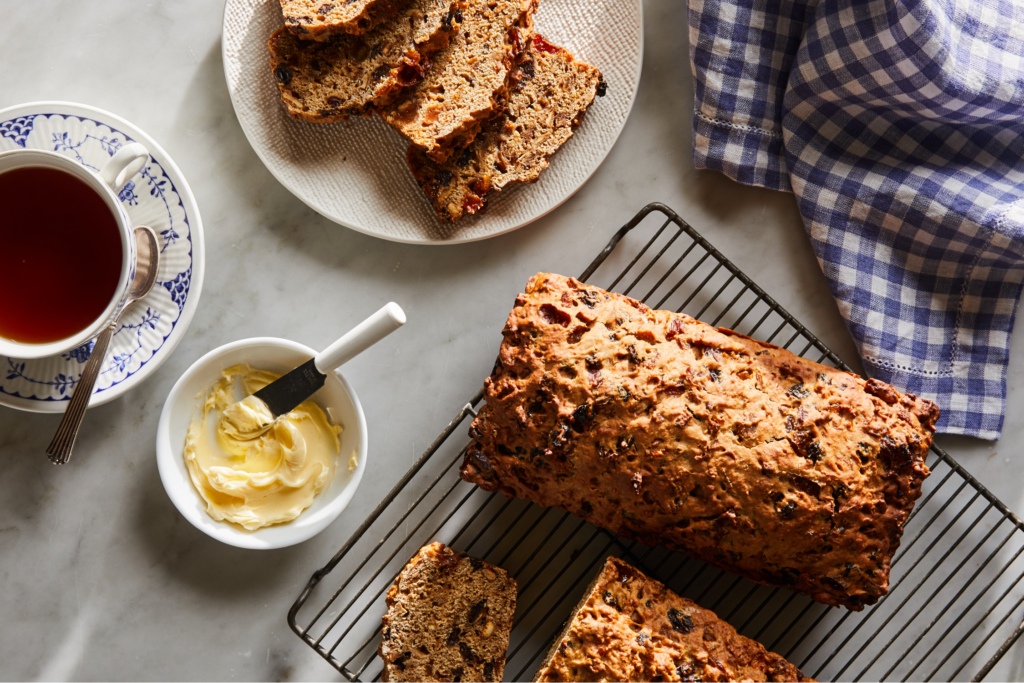 A "bairín" was originally a rectangular piece of wood placed in front of a horse-drawn cart's wheels as a brake, and it's also the shape of the rectangular loaf tin in which this brown bread is baked. Get the recipe >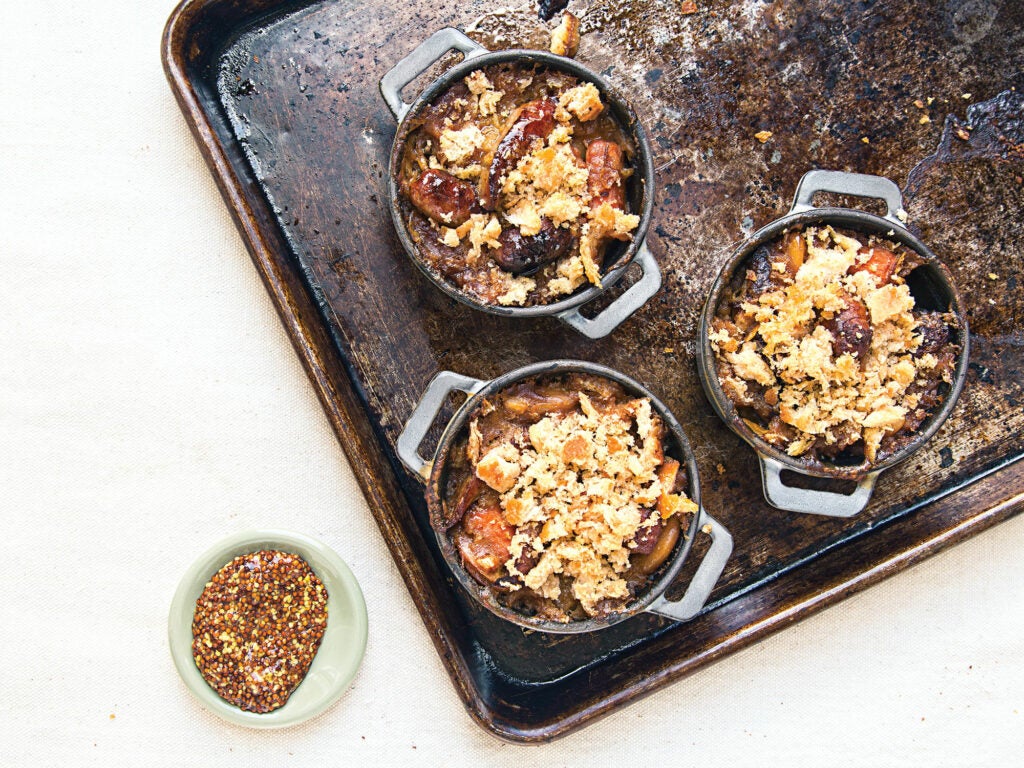 At Gubbeen Farm, a 250-acre coastal plot of land in West Cork, an Irish twist on French cassoulet results in a flavorful, brothy stew of lima beans and thin Irish pork sausages. Get the recipe >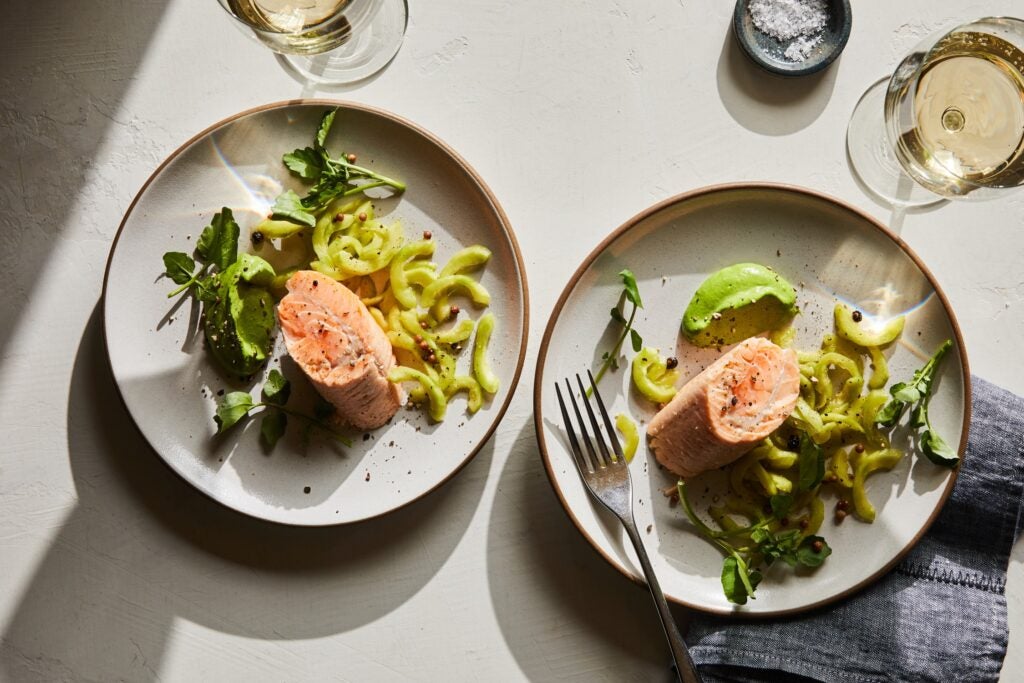 Once home port for a famous Irish pirate queen, Clare Island is now known for a variety of salmon that thrives in Clew Bay, off the Atlantic coast. At Dromoland Castle in County Clare, chef David McCann sources organic Clare Island salmon for his delicate, briny confit, which he pairs with a brightly tart watercress remoulade. Get the recipe >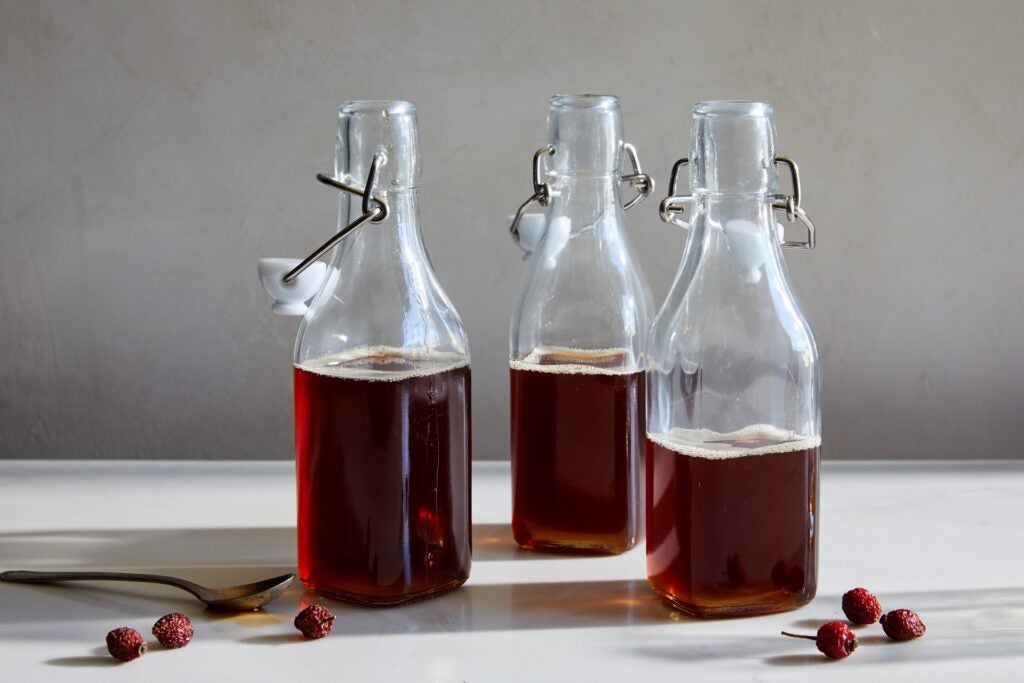 Forager Oonagh O'Dwyer of Wild Kitchen hunts for the tiny rose hips that grow in hedgerows blanketing The Burren in County Clare. Once O'Dwyer has enough fruit of the dog rose (Rosa canina), she simmers them in a syrup that can be poured over ice cream, drizzled onto tea cakes, or added to cocktails. Get the recipe >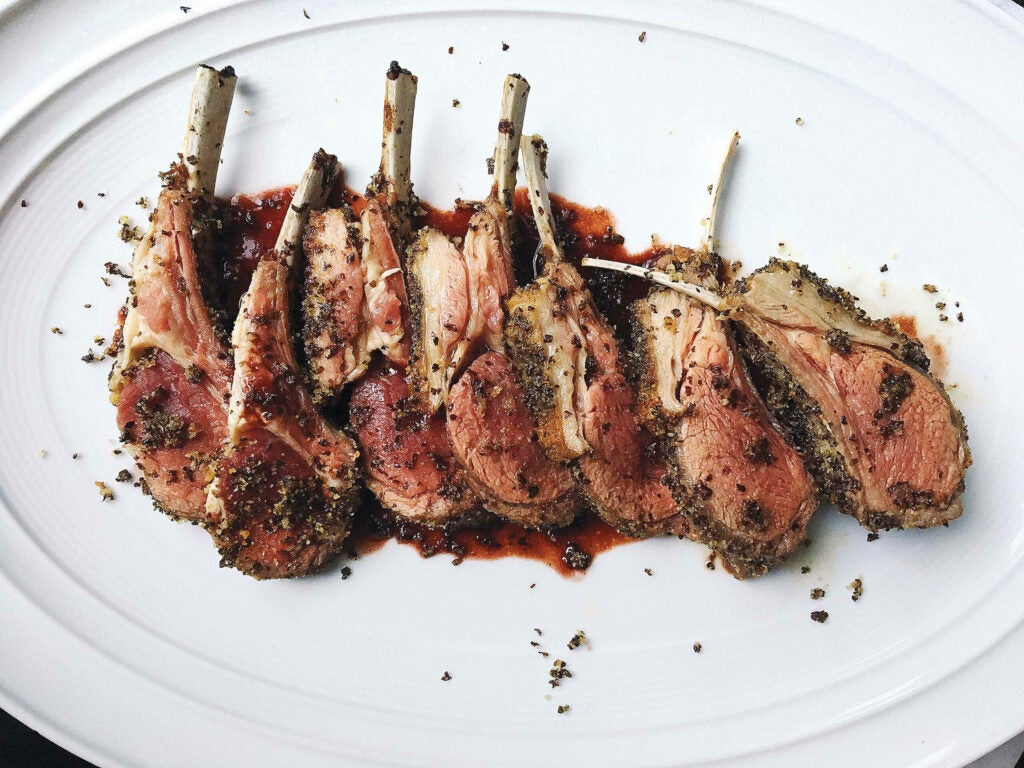 Mark Murphy, head of the Dingle Cookery School in Ireland, believes the lamb raised in Dingle to be some of the world's best. "The meat has a slight salt flavor," he says, "due to the Atlantic sea breezes that blow across the peninsula," where the animals feed. Even if you can't get lamb from the source, seaweed lends a soft salinity to the dish. Get the recipe >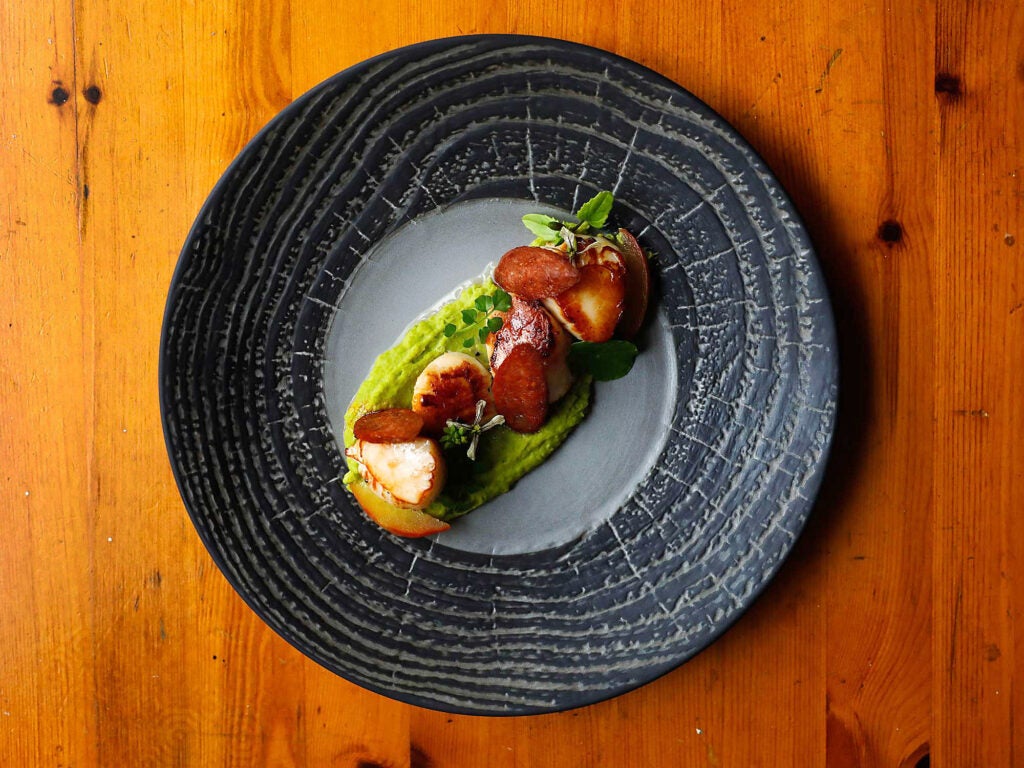 At Ireland's Global Village, Martin Bealin and Nuala Cassidy pair local scallops with wild boar belly. In this simplified version, they use pan-seared slices of chorizo for crispy, spicy contrast to the sweet seafood and peas. Get the recipe >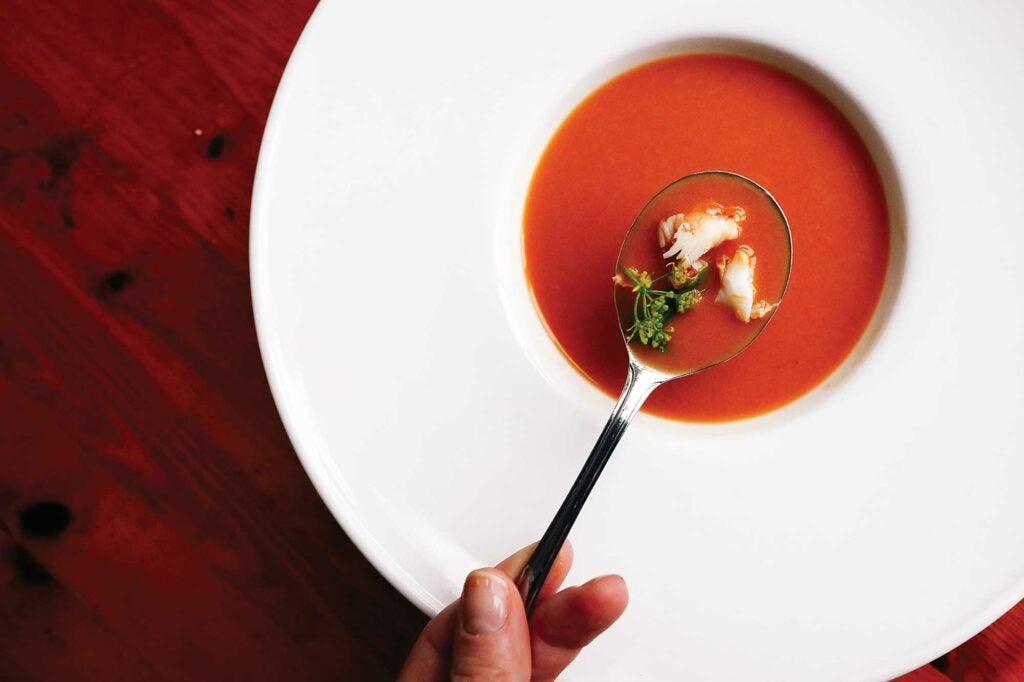 Chef Martin Bealin uses every part of the crustacean at Global Village, including the shells, which flavor this rich, comforting bisque. A long simmering of the shells ensures that the crab flavor is pronounced in each spoonful, but if you'd like, you can also use cooked crab meat to garnish the soup. Get the Recipe >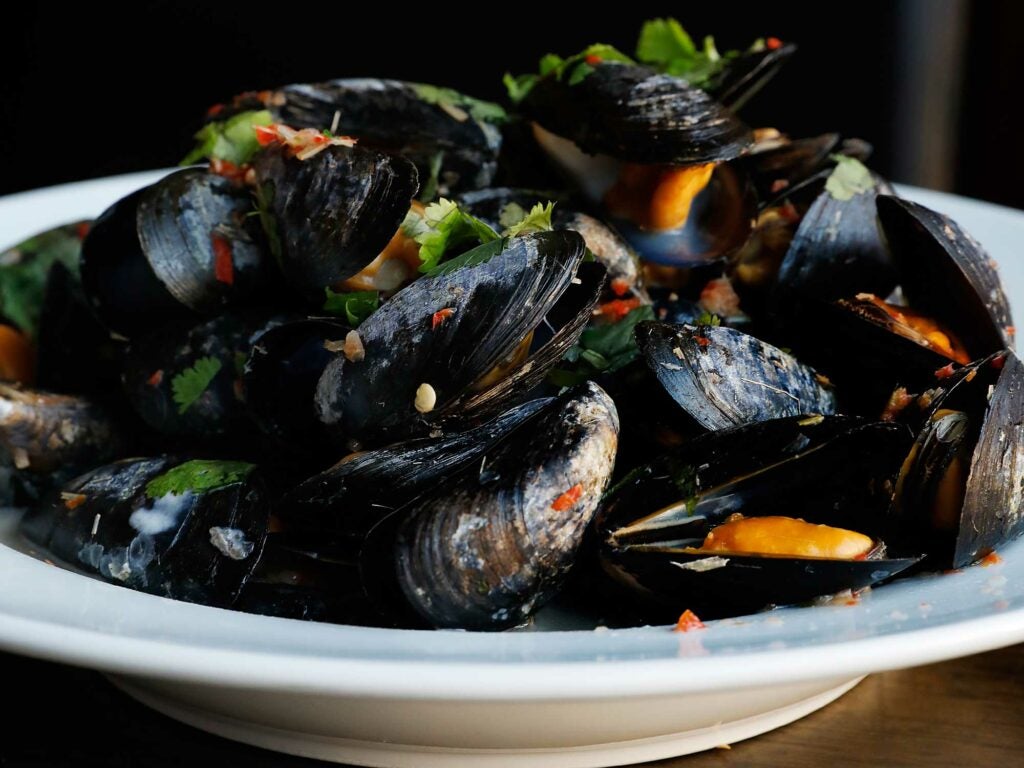 Sinéad Roche and Thomas Ashe of Ashe's Bar and Restaurant have incorporated flavors from their culinary travels through Thailand into this dish, marrying Southeast Asian ingredients with local Glenbeigh mussels, foraged from the rocky coast along Dingle Bay. Get the recipe >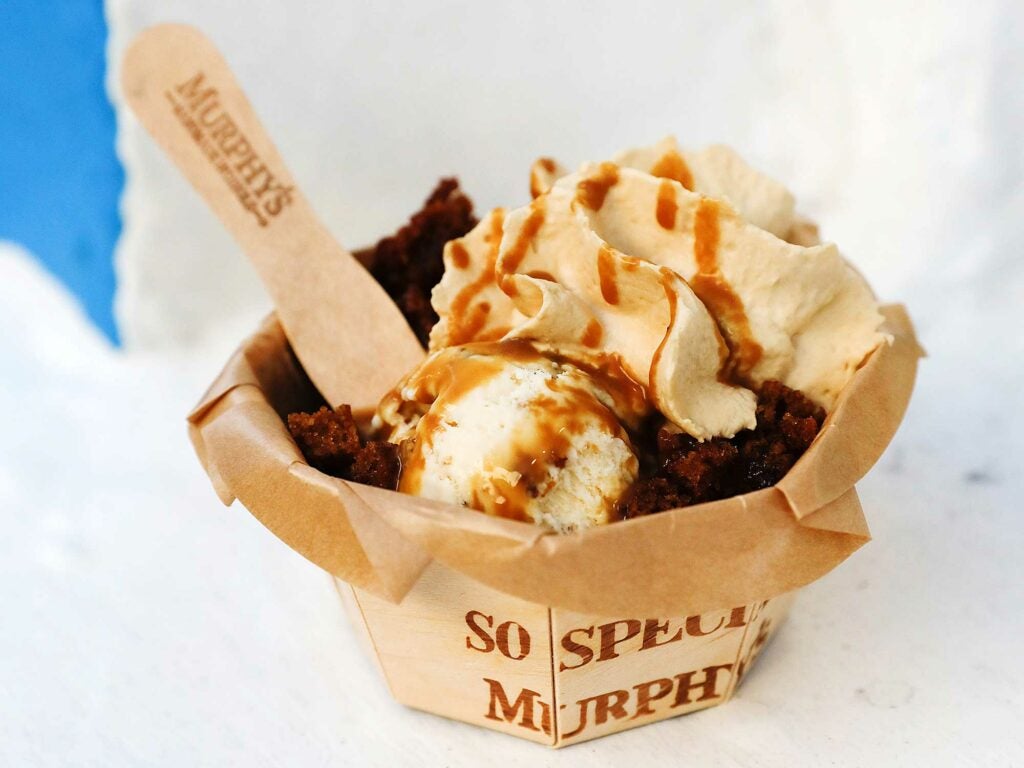 Incorporating a Dingle staple—Irish brown bread—and a rich butterscotch topping, this ice cream has the comforting flavors of honey-drizzled toast in each bite. Get the recipe >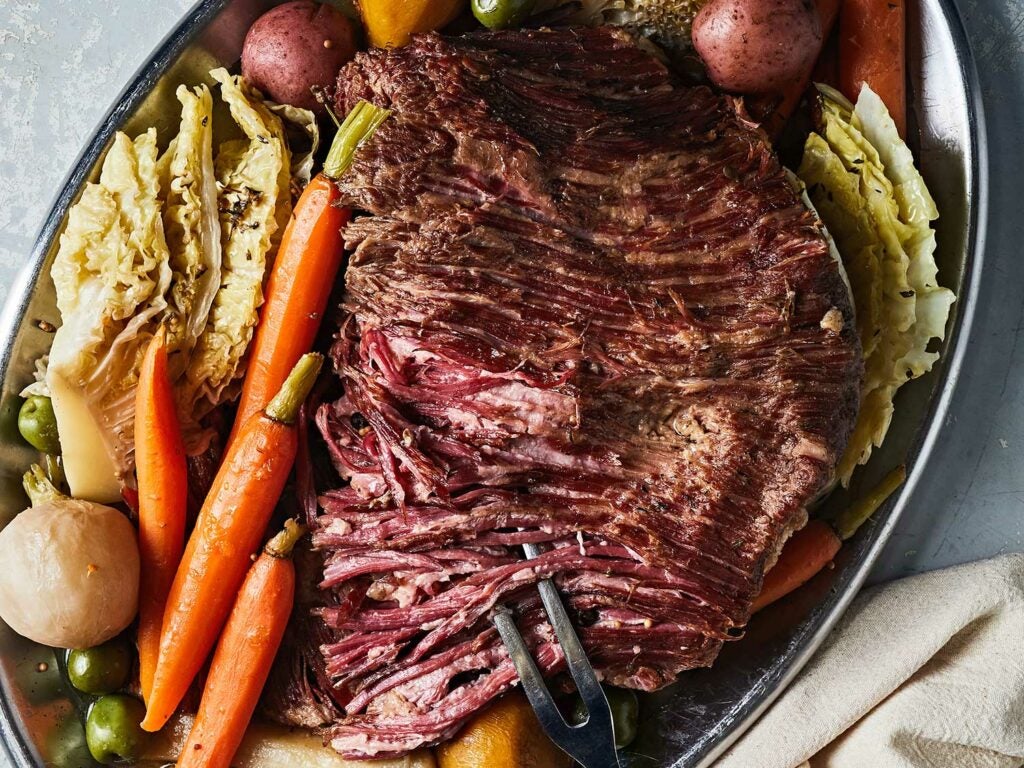 The SAVEUR test kitchen's version of the classic New England boiled dinner (and St. Patrick's Day favorite) both honors the flavors of the original and elevates the dish at the same time. Get the recipe >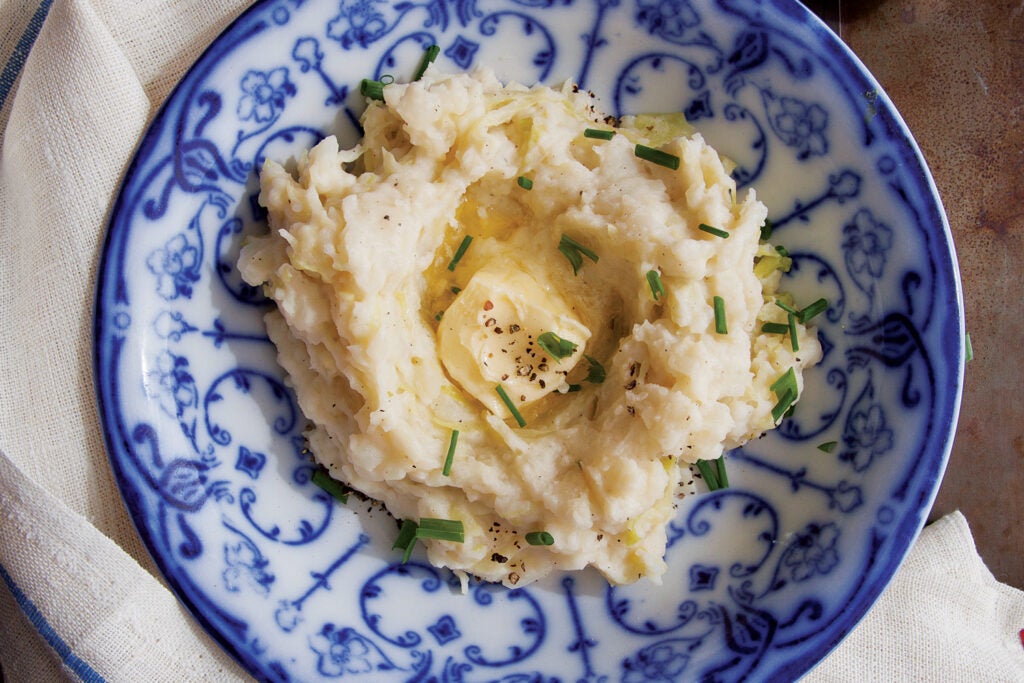 Leave it to the potato-loving Irish to dream up colcannon, spuds mashed with finely chopped cabbage and enriched with lots of cream. Get the recipe >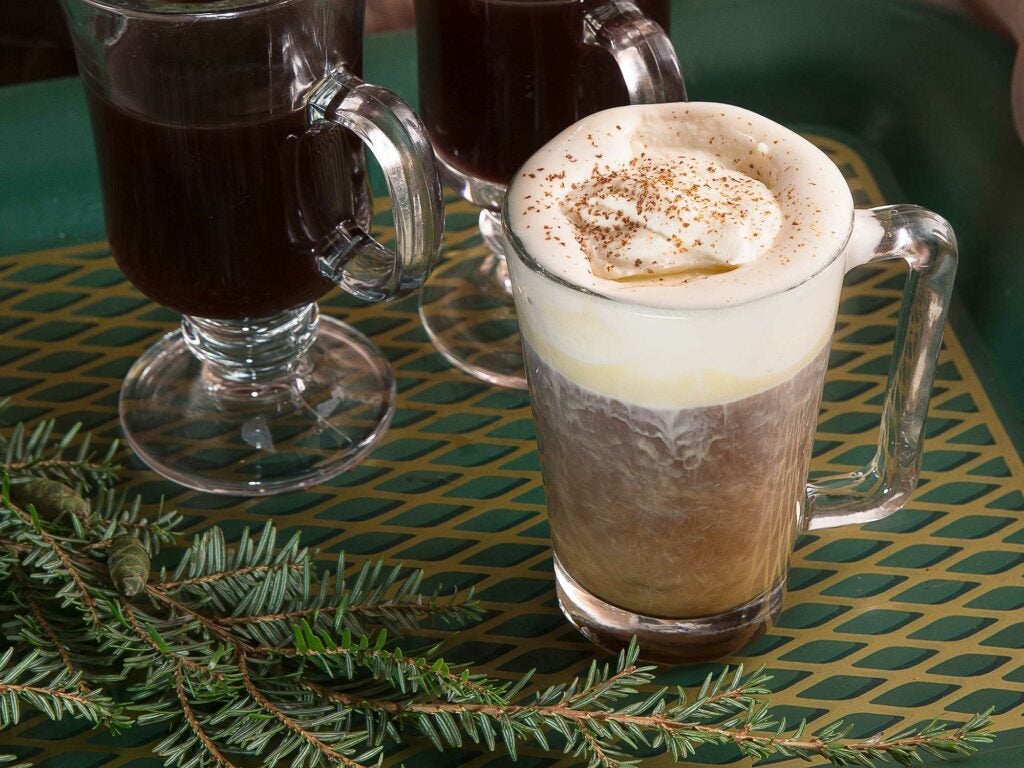 Drew Hamm at Henry's in Chicago makes a toasty spin on the traditional Irish coffee by adding Flor de Cana rum and a cinnamon syrup to the usual Irish whiskey base. Get the recipe >