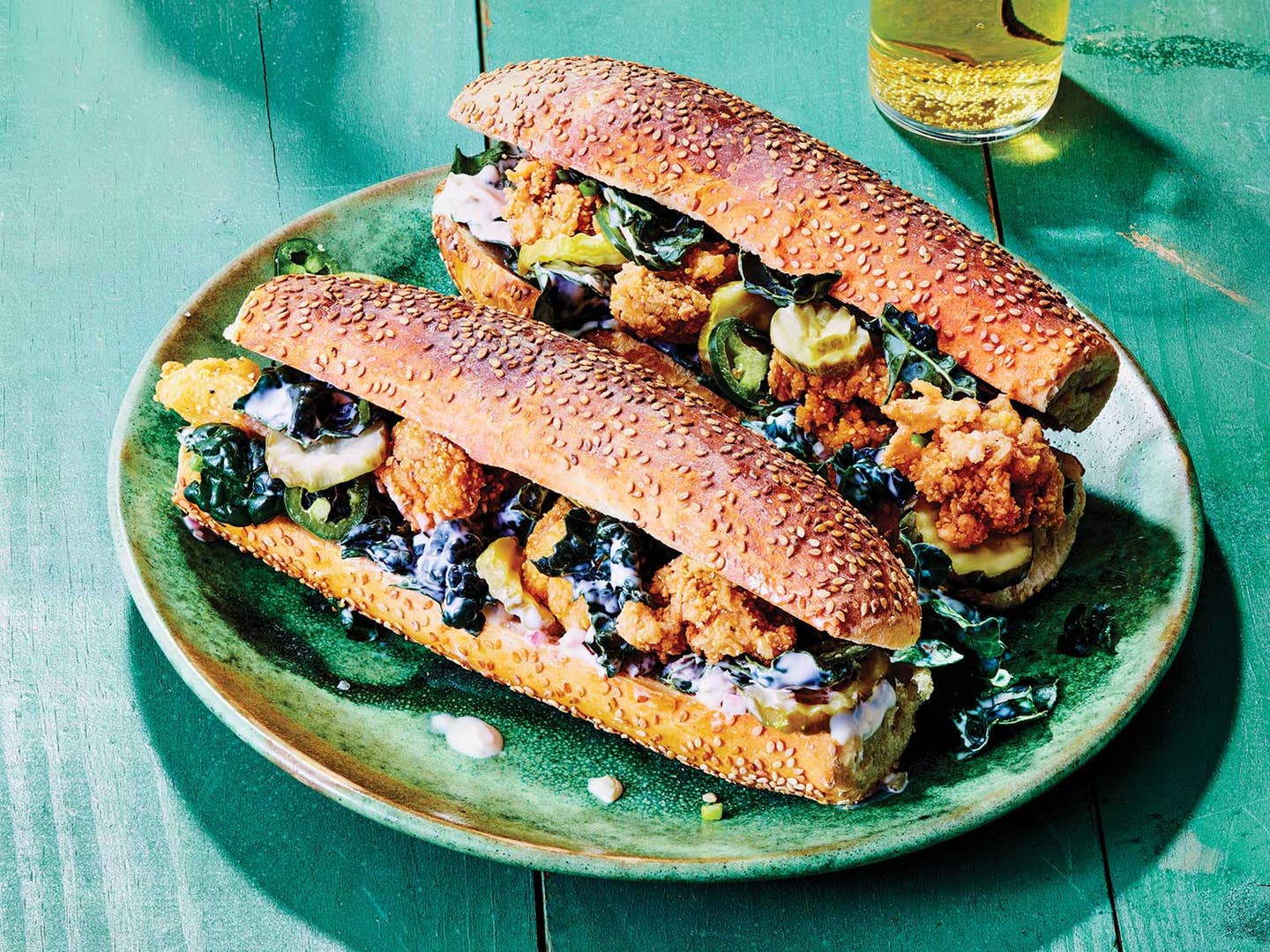 Recipes
17 Kale Recipes To Pack In The Protein
Bitter, earthy kale is not only a nutrient powerhouse—it's delicious
These days, you'll find any number of foods (and some things that are most explicitly not food) bearing the title of "the new kale." Whether it's broccoli rabe, kohlrabi, or content strategy, there's no denying kale's protein, fiber, and antioxidant content, not to mention its hearty texture and mild, versatile flavor. It's still a treasure of its own, especially during cold winter months. From delicate baby kale to hearty lacinato, we've rounded up our favorite kale recipes.
Lacinato kale, otherwise known as cavolo nero, dinosaur kale, or Tuscan kale, is hearty, earthy, and somewhat bitter. This lets it stand up to big flavors, like those in our white bean soup with pan-fried ham hock. Slow cooking tenderizes lacinato kale and softens its flavor—try braising it with pickled peppers, verjus, and garlic until it cooks down into a rich, spicy heap.
On the opposite end of the spectrum, baby kale is tender and mild, making it suited to minimal cooking. In our pappardelle with butternut squash and walnuts, the baby kale is just barely wilted so as to give the rich fall pasta dish a little freshness.
Drizzle kale with olive oil and bake it and you wind up with kale chips. Blend it with cheese and pancetta and use it as a filling for a flaky, savory galette, or scatter broken leaves atop focaccia dough for a crackly contrast to the rich, olive-oil-infused bread.
Whether you want a salad, pasta, or even a cocktail, you're sure to find it in our collection of kale recipes.