Our Best Creamy Pasta Dishes For Your Next Comfort Food Craving
From gooey mac and cheese to bechamel-slicked gnocchi, here are our best creamy pasta recipes to try today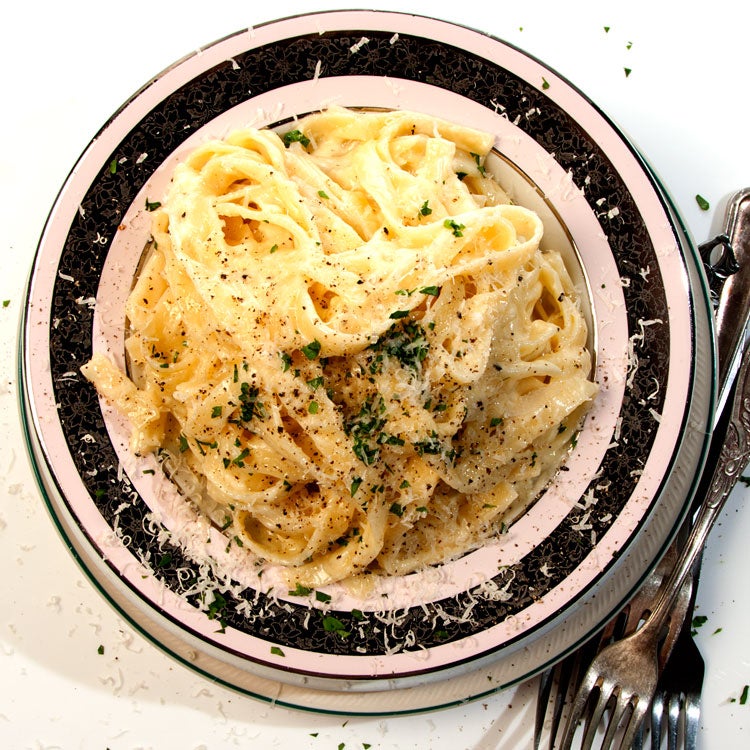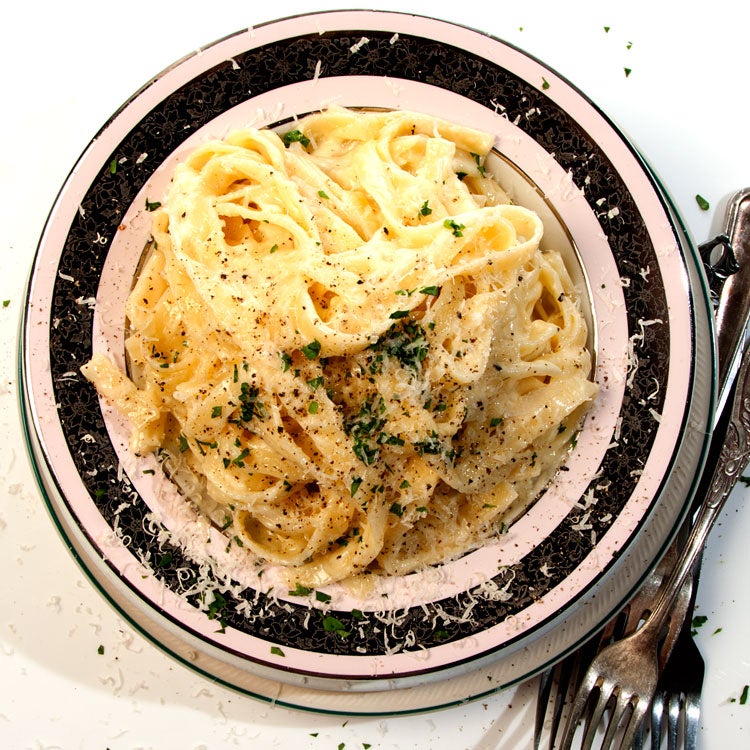 Cream on carbs is one of the most elemental delights of Italian cuisine. Maybe it's not an everyday dinner, but when the craving arises for perfectly al dente noodles in a decadent cream sauce, nothing but these decadent, essential pasta recipes will do.
The possibilities are endless, ranging from the most classic Italian recipes like fettucine alfredo to inventive, new-school versions of gnocchi. For a taste of childhood, nothing beats a gooey macaroni and cheese—we like ours laced with black truffle. Then there's staples like fettuccine alfredo and penne alla vodka, two deliciously creamy dishes. Alfredo sauce is a simple mix of cream and parmesan—the secret is boiling the noodles just to al dente and then adding them to the sauce to absorb the flavor as they cook.
Light, pillowy gnocchi pair wonderfully with an array of creamy pasta sauces. We love our gluten-free sweet potato variety topped with gorgonzola. Ready to get started? We've rounded up our favorite creamy pasta recipes here.
For a creamy texture—without the cream—Philadelphia chef Marc Vetri purées fresh, starchy corn into a thick sauce that he then tosses with smoky scallions for a succulent summer pasta. This recipe has been adapted from Mastering Pasta (Ten Speed, 2015). Get the recipe for Fettuccine with Corn Crema and Charred Green Onions »
This crowd-pleasing macaroni and cheese gets some added complexity from shallots, thyme and paprika. But the secret to this ultracreamy dish? A little Velveeta (yes, really!) mixed in with the other cheeses. Get the recipe for Truffled Macaroni and Cheese »
Fresh apples plus hard cider give this easy mac and cheese a double dose of fall flavor. Get the recipe for Apple & Sausage Macaroni and Cheese »
Nothing says love like homemade pasta. Lidia Bastianich's recipe mixes tender, sweet Bartlett pears with sharp pecorino and creamy mascarpone to make a rich filling for ravioli. Get the recipe for Pear and Cheese Ravioli (Cacio e Pere) »
In this bright spring pasta dish of morels, asparagus, and cream, dried morels are rehydrated in boiling water that is then used to cook spaghetti, infusing the pasta with an earthy, mushroomy flavor. Get the recipe for Morel and Asparagus Spaghetti »
Lasagna gets a bad rap for being a labor-intensive dish, but with a few shortcuts, like starting with store-bought lasagna sheets, you can make a great version any night of the week. Get the recipe for Classic Easy Lasagna »
Buckwheat flour gives this gnocchi weightiness and an earthy flavor that pairs perfectly with a spring mix of peas and spinach. Get the recipe for Buckwheat and Ricotta Gnocchi with Cream, Peas, and Spinach »
These vibrant, mildly sweet gnocchi were developed by stylist Judy Haubert as a gluten-free option to accompany Portland chef Jenn Louis' rich Gorgonzola cream sauce. Get the recipe for Gluten-Free Sweet Potato Gnocchi with Gorgonzola Cream Sauce »
Braised in a spicy tomato sauce, sweetbreads and tripe become tender and succulent, while ricotta adds rich creaminess and mint a refreshing, springlike accent to this Italian pasta. Get the recipe for Pasta with Sweetbread and Tripe Ragù (Rigatoni Pajata alla Finta) »
Earthy sweet cauliflower adds body to this comforting pasta baked in a comforting, spicy tomato-cream sauce. Get the recipe for Pasta with Cauliflower in a Spicy Pink Sauce »
Chef Terrance Brennan of the Manhattan restaurant Artisanal uses penne instead of the standard elbow macaroni for his take on the dish, which is topped with a crisp panko-Parmesan crust. Get the recipe for Artisanal Macaroni and Cheese »
A combination of pesto, parmesan, and reduced cream makes a rich sauce for fettuccine or other long, thin pasta. Get the recipe for Fettuccine with Pesto Cream Sauce, Roasted Red Peppers, and Spinach »
In the spirit of a classic carbonara, artist Wayne Thiebaud's recipe from the California Artists Cookbook (Abbeville Press, 1982) combines smoky bacon and prosciutto with egg yolks and mizithra, an aged sheep's milk cheese from Greece, for a gloriously rich dish. Get the recipe for Wayne Thiebaud's Spaghetti with Mizithra Cheese »
These airy potato pillows get an infusion of color and flavor from sweet peas and fresh mint before being coated in a lemon and herb cream sauce. Get the recipe for Sweet Pea Gnocchi »
This extra-rich version of fettuccine Alfredo is impossible to resist. Boiling the pasta until it's just al dente allows it to soak up plenty of the creamy sauce. Get the recipe for Fettuccine Alfredo »
A reduction of sagrantino wine, along with guanciale, flavors the sauce for this creamy gnocchi dish. Get the recipe for Gnocchi in Sagrantino Cream Sauce (Gnocchi al Sagrantino) »
Whether or not this dish of tube-shaped penne pasta lavished with a peppery, vodka-laced cream and tomato sauce was created in Italy is a matter of heated debate in some quarters; some say it was the result of aggressive marketing on the part of vodka importers. Whatever the case, it has become firmly entrenched as an Italian American classic. Get the recipe for Penne alla Vodka »
For this luxurious dish, chef Robin Jackson, of Knight Inlet Lodge in British Columbia, lavishes pasta in a truffle-infused cream sauce and crowns it with chanterelles, lavender, pecorino, and shavings of truffle, which release their seductive aroma in the steam. Get the recipe for Tagliatelle with Black Truffle Cream Sauce »
The foundation of this creamy casserole is a classic mornay sauce, a béchamel sauce to which cheese has been added—in this case, Comté, a French cheese with a complex, nutty flavor that melts beautifully. Get the recipe for Macaroni au Gratin »
Traditional Roman spaghetti carbonara contains pasta, whole eggs, pancetta or guanciale (cured pork jowl), and pecorino romano cheese—never cream. Get the recipe for Spaghetti Carbonara »