The Ultimate Guide to the World's Best Barbecue Recipes
Grill, smoke, and sear your way around the globe.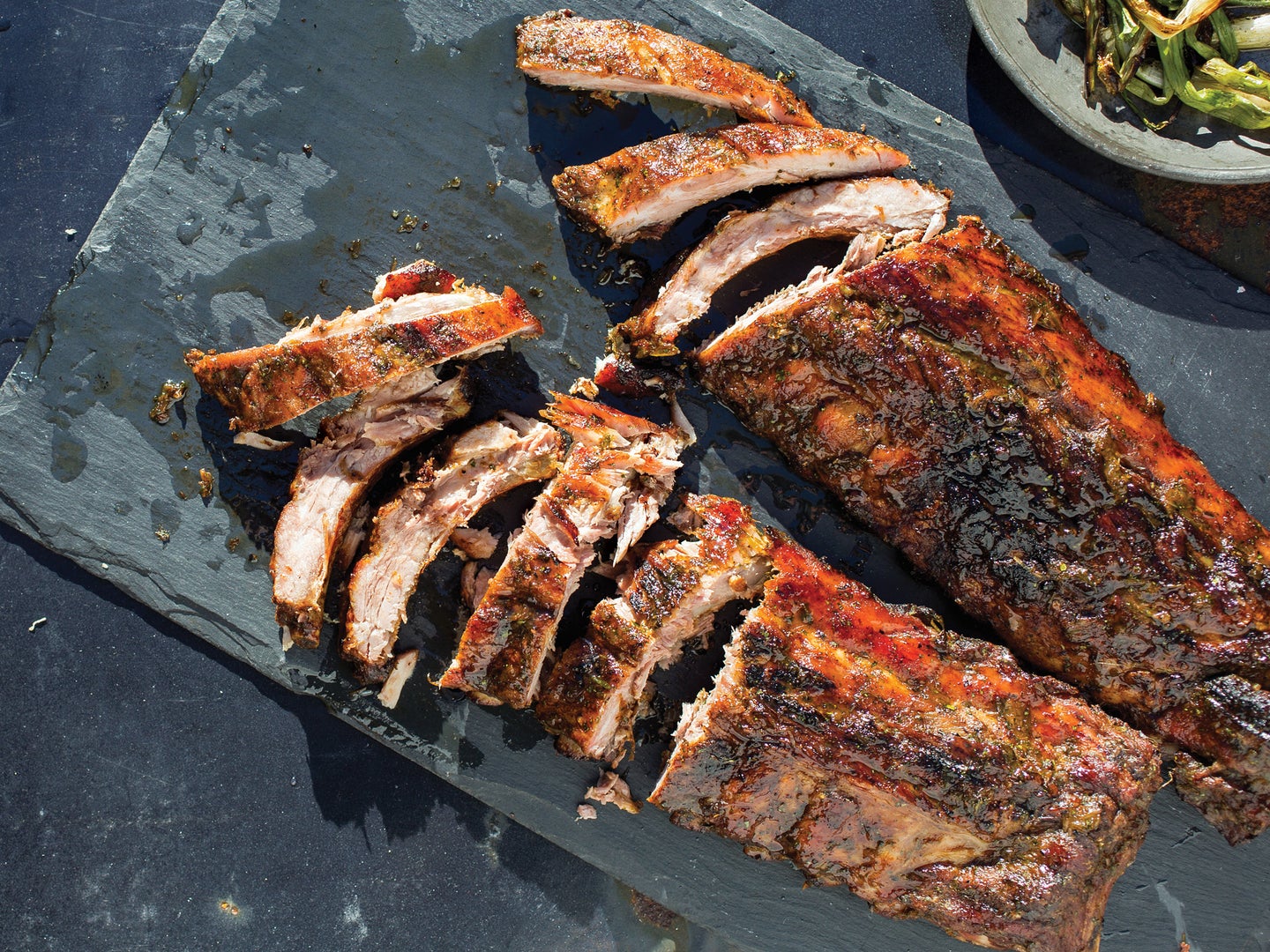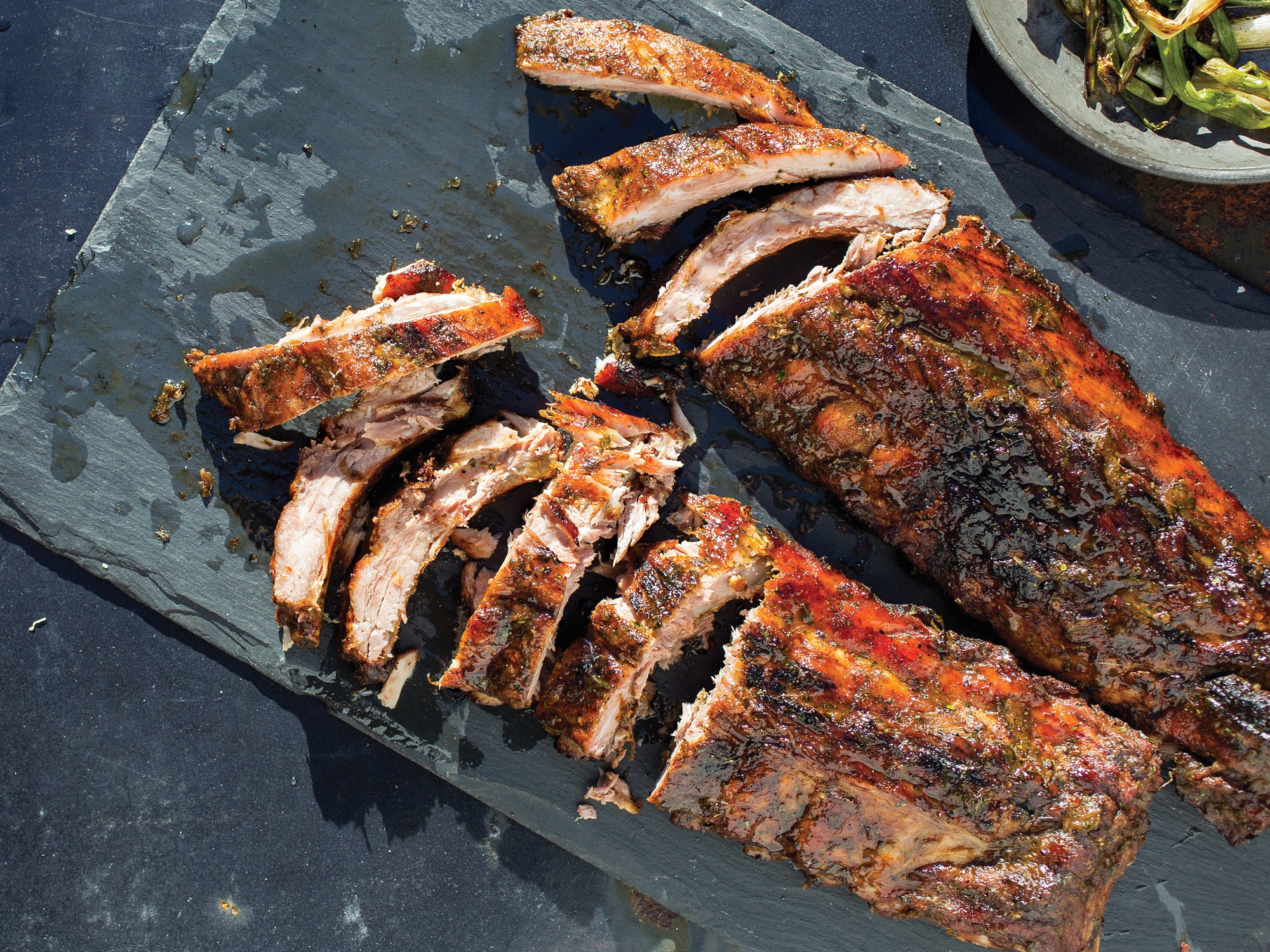 In the States, we often think of barbecue as a Dixieland delicacy, but communal round-the-fire cooking is far older than the American South. Around the world, fire pits, smokers, and grills are fired up for an endless number of meat-centric dishes. Korean barbecue is an elaborate feast of thinly sliced, marinated meats and side dishes. The Southeast Asian fascination with skewers—most famously Indonesian satay—has spawned regional styles hundreds of recipes strong. And South African braai is as much a social adhesive as it is a celebration of steaks and sausages.
The origin of American barbecue is particularly difficult to pin down. In his book, Black Smoke: African Americans and the United States of Barbecue, writer and barbecue judge Adrian Miller traces the word back to "barbacoa," a precolumbian Caribbean term for a wooden framework used for storing foods above a smoky fire to prevent spoilage. Eventually, Miller notes, Spaniards began using the word to describe both the apparatus and the process for cooking the meats. But American barbecue is not an exclusively indigenous invention. Miller also points to research and writings from Dr. Jessica B. Harris, Zora Neale Hurston, and Michael Twitty indicating that meat preservation and cooking techniques with roots in West Africa also made their way to the American South by way of the Atlantic slave trade and the African Diaspora. 
Today, in the United States, the term "barbecue" has expanded to include any manner of meat or fish cooked over or by an open fire. But that doesn't mean it must be limited to animal proteins. Hearty vegetables, plant-based ingredients like tofu and tempeh—even juicy summer fruit—all benefit from a kiss of smoky flame. Whether you're in the mood for skewers, pulled pork, or just a juicy slab of perfectly-seared meat, here are our favorite barbecue recipes from around the world.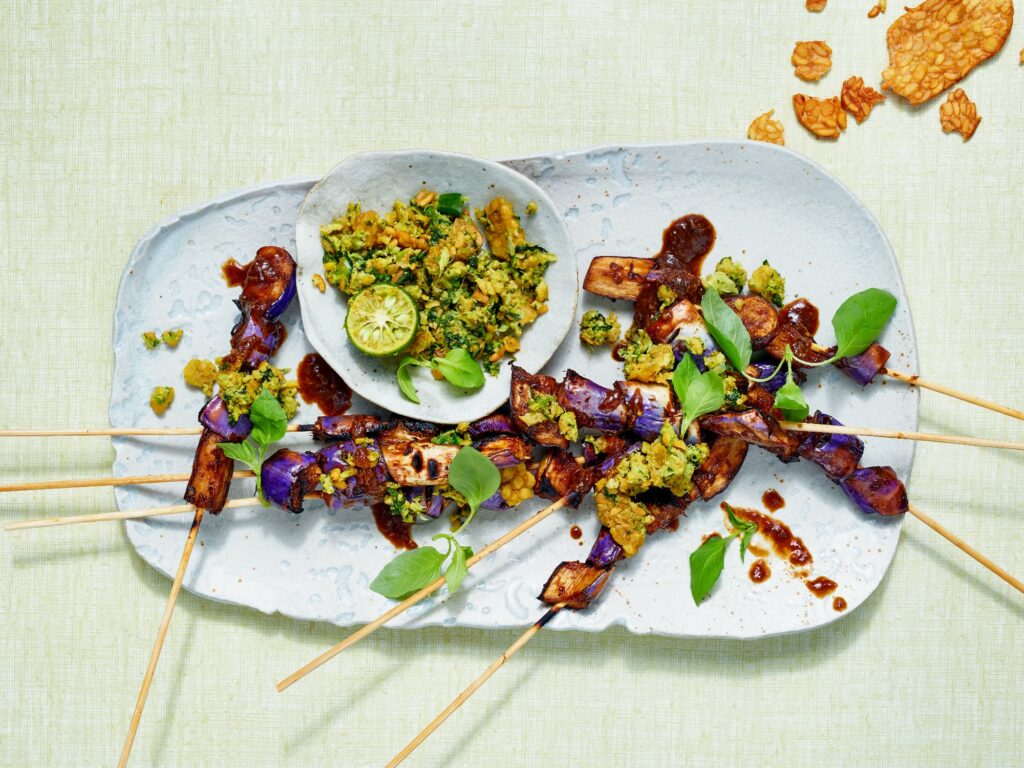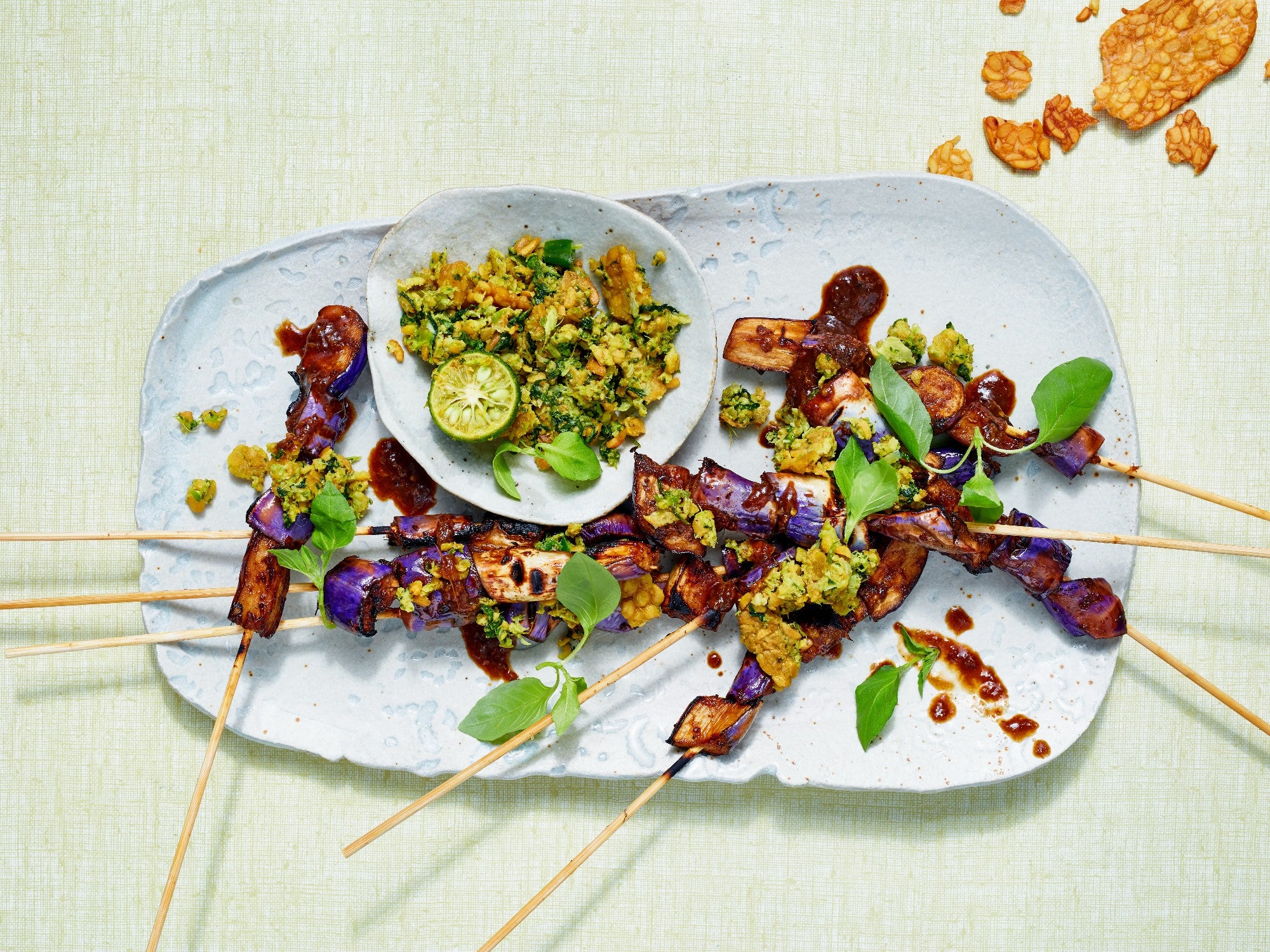 Long, slender, Asian eggplant are preferable than the globe type for this vegetarian satay from chef and cookbook author Vanja Van der Leeden. The bite-sized pieces should be soft on the inside and slightly crispy and charred on the outside. Get the recipe for Sweet and Sour Eggplant Satay »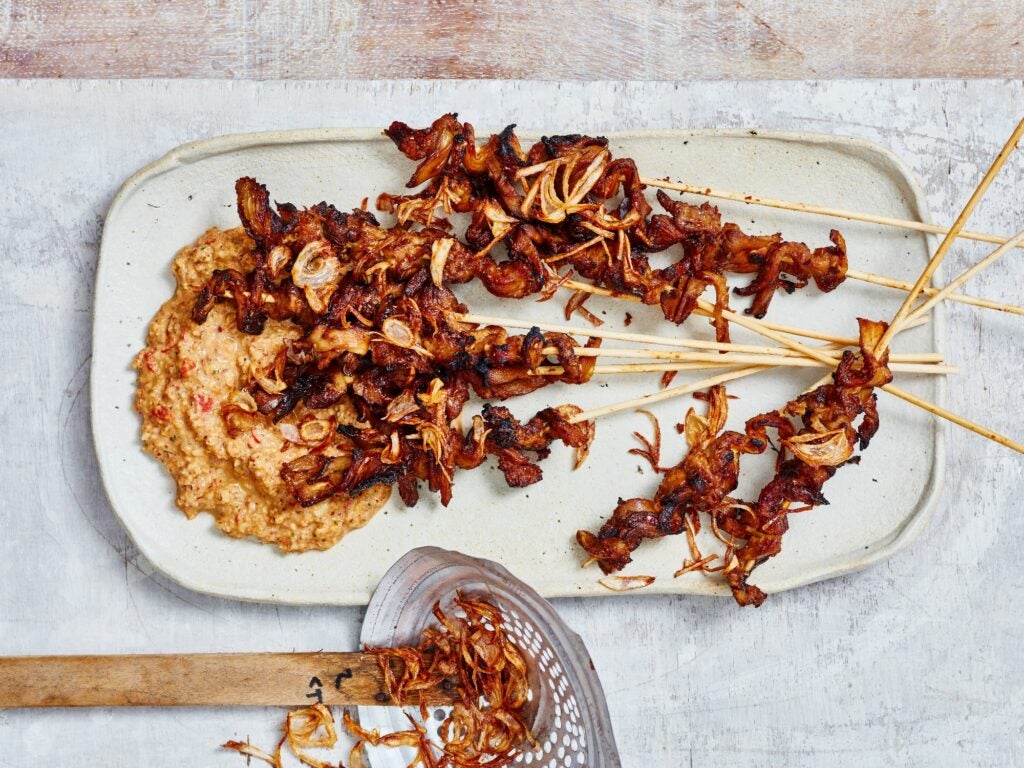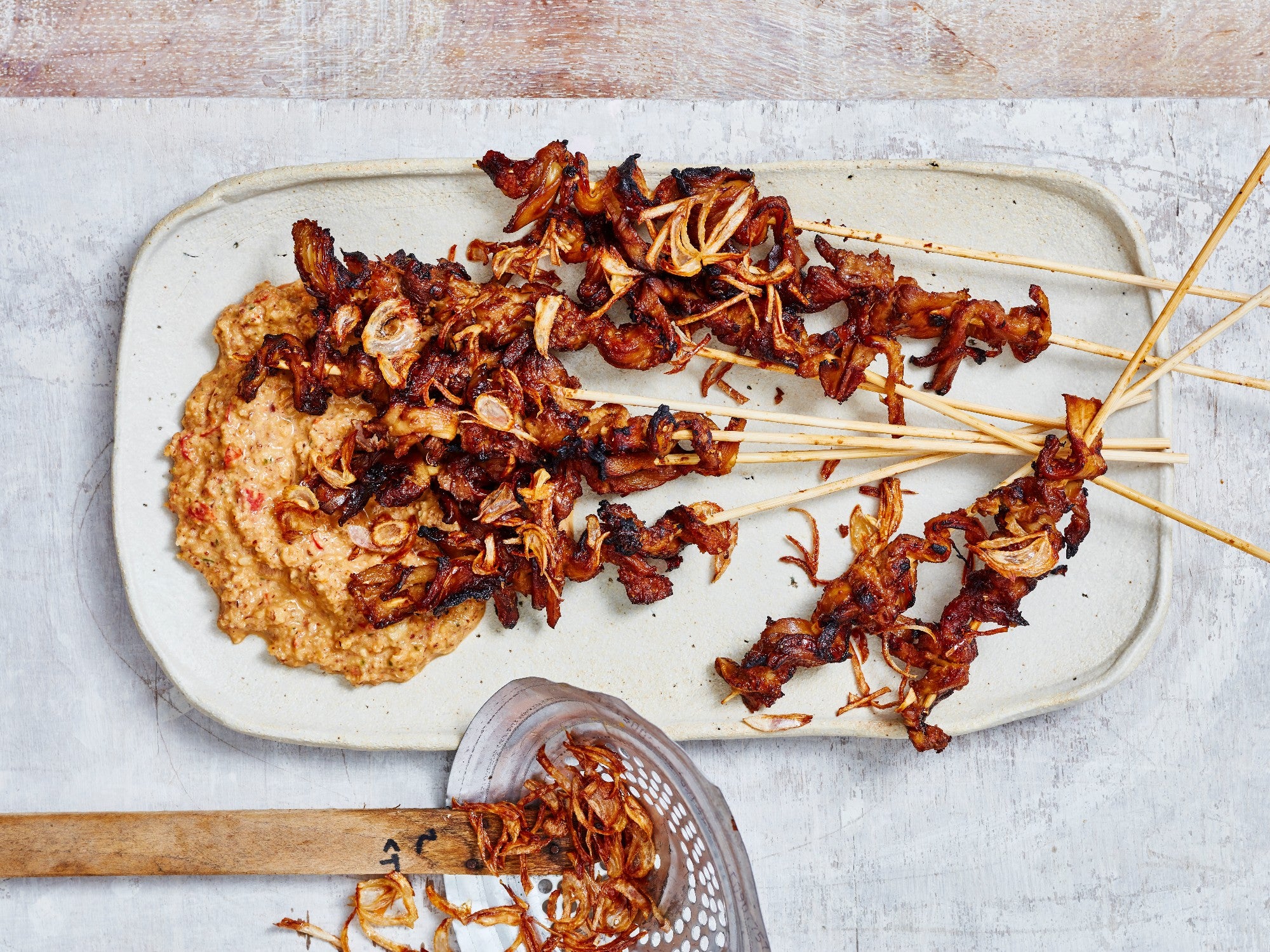 In this classic Indonesian street food from the island of Java, marinated oyster mushroom satay, grilled over a charcoal fire, takes on a satisfying meaty taste and texture. Get the recipe for Satay Jamur (Javanese Oyster Mushroom Satay) »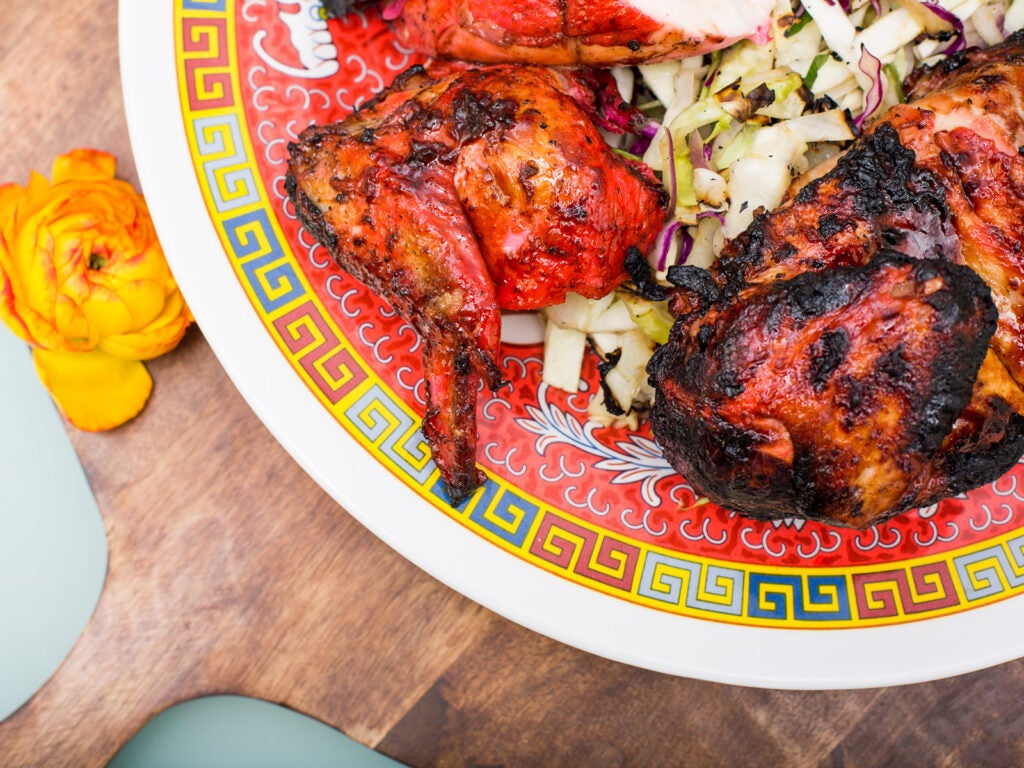 In this rendition, beet powder, a natural alternative, lends the bright red color and adds a little sweetness. Get the recipe for Char Siu Chicken »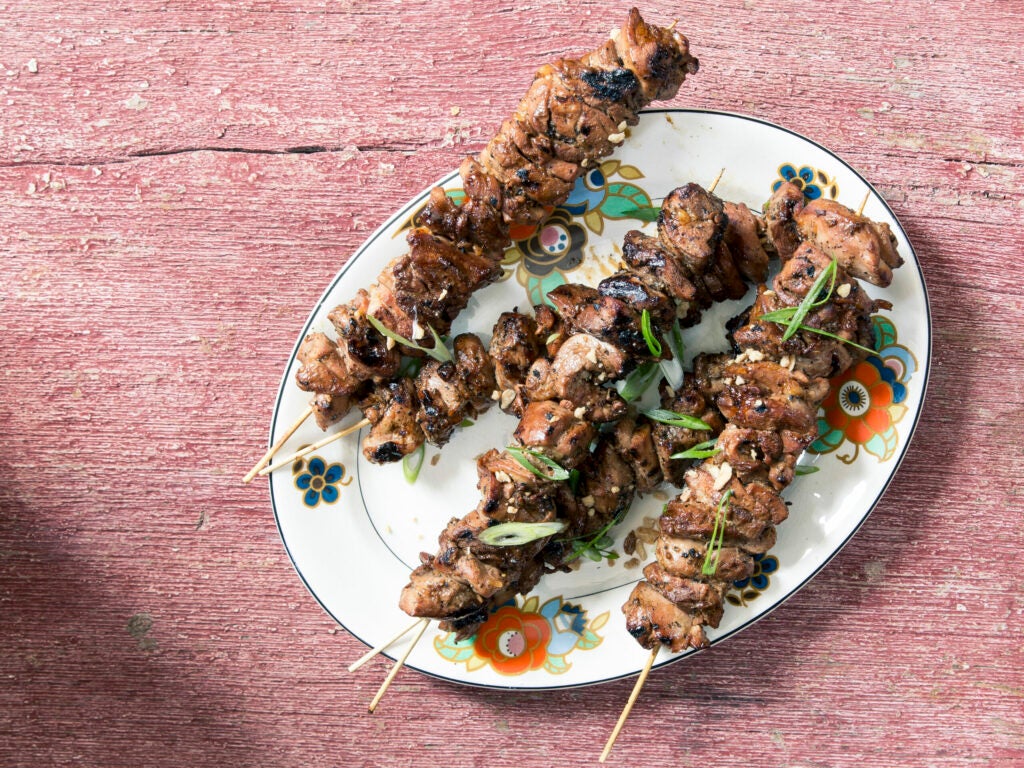 "This was one of my favorites as a kid. The flavor is sweet, salty, and tangy, but it all balances out. Plus it's meat on a stick, and what kid—or adult—doesn't love that?" –Lean Cohen of Pig & Khao. Get the recipe for Filipino Barbecue Chicken Skewers »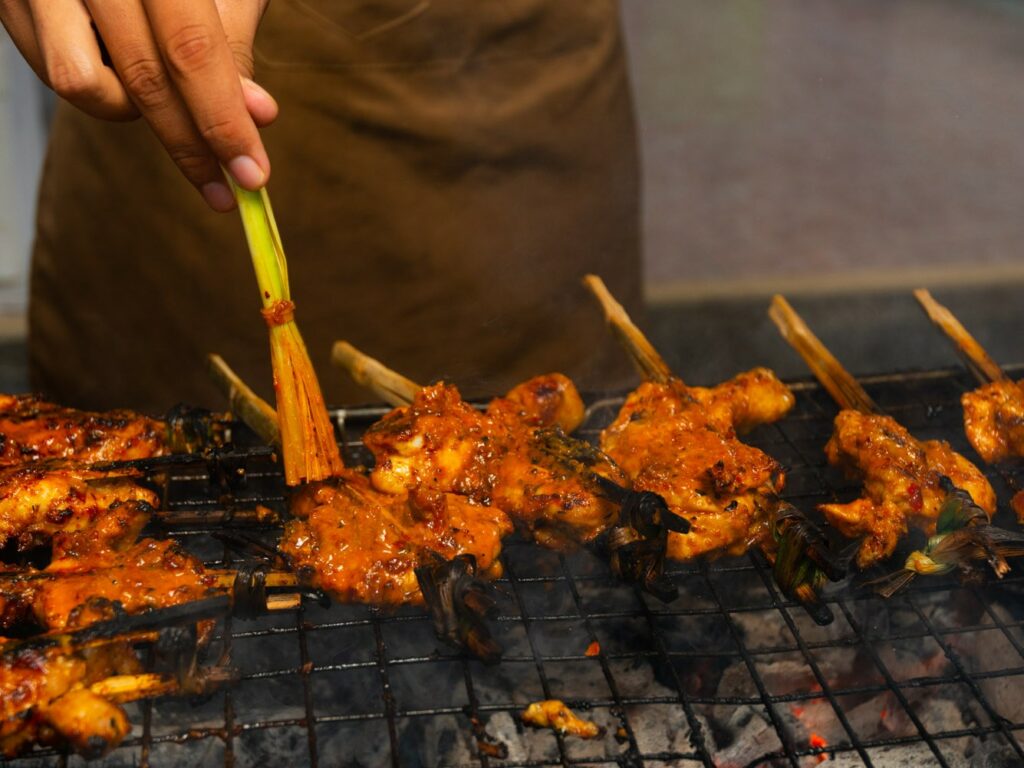 Chicken, seasoned and grilled over coals, is a staple across Thailand, but a couple elements make this southern variant unique. Most notably, its marinade is essentially a curry, which is painted over the meat in layers as it cooks, resulting in a grilled bird that's rich, extremely fragrant, and smoky. Get the recipe for Kai Kawlae (Southern Thai-Style Grilled Chicken) »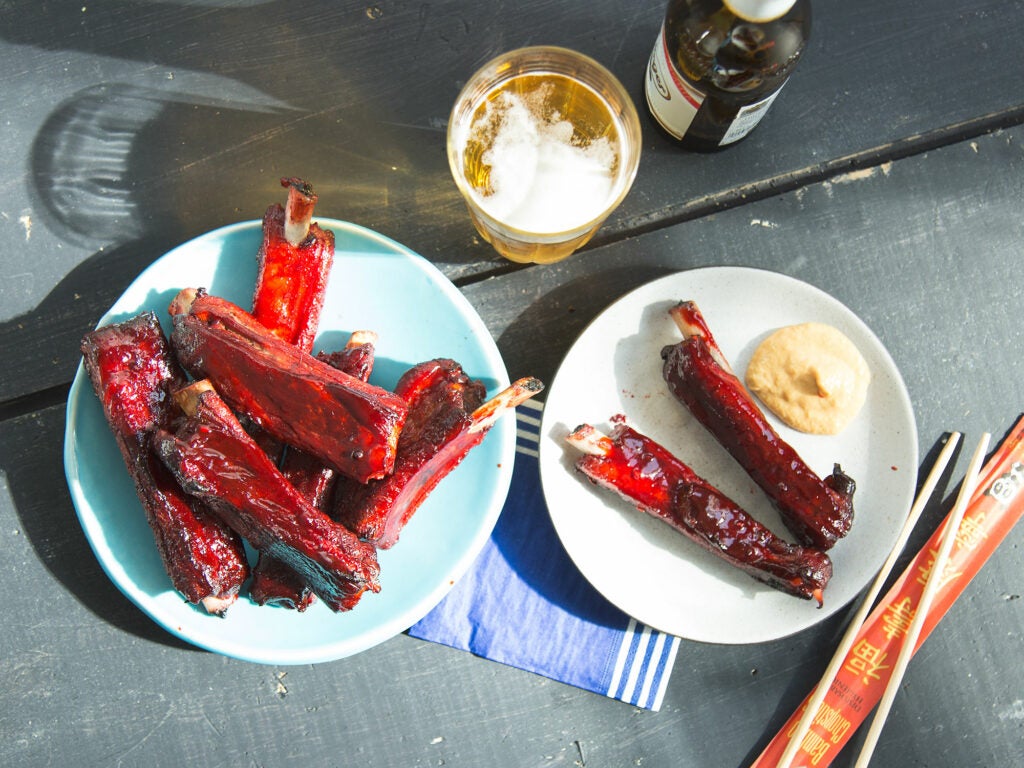 This recipe is based on one that appears in the Joyce Chen Cook Book (J. B. Lippincott, 1962) by the author of the same name. For this dish, we like to use leaner, Chinese-style spareribs, also called St. Louis style, from which the breast bones and flaps of cartilaginous meat have been removed. Get the recipe for Chinese Barbecued Spareribs »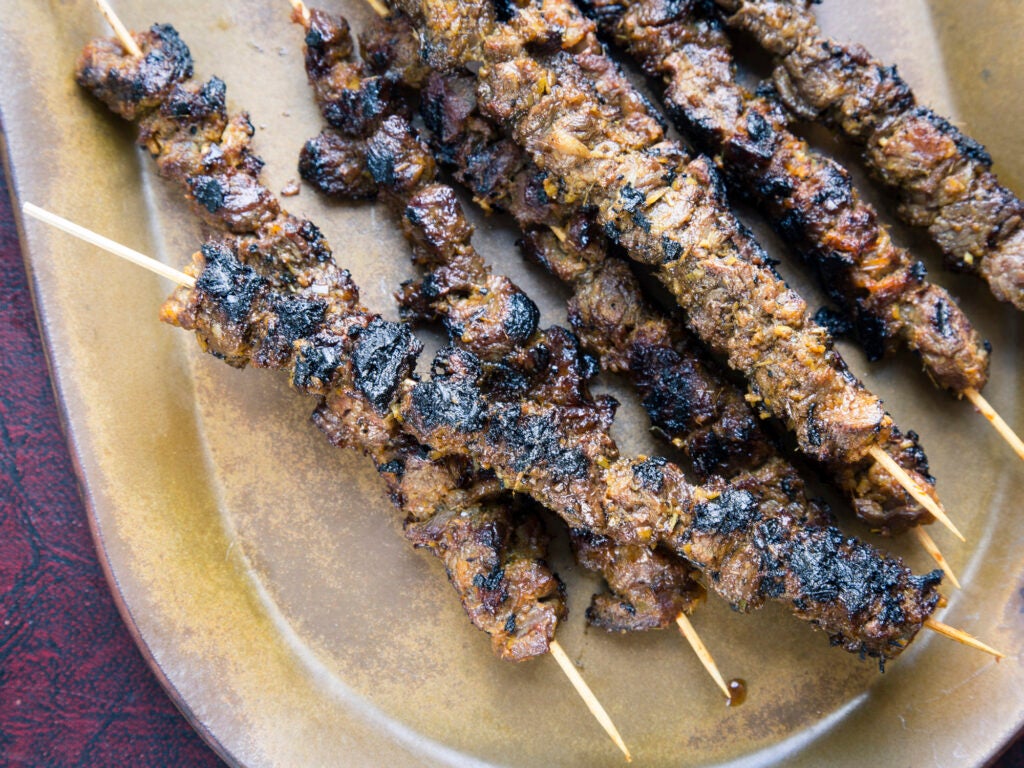 Named for a park in Central Valley, California—a popular meeting place for the large Cambodian community there—these kebabs are slathered in an aromatic paste of lemongrass, makrut lime, and fish sauce before meeting the heat of a charcoal grill. Get the recipe for Angel Cruz Beef Skewers »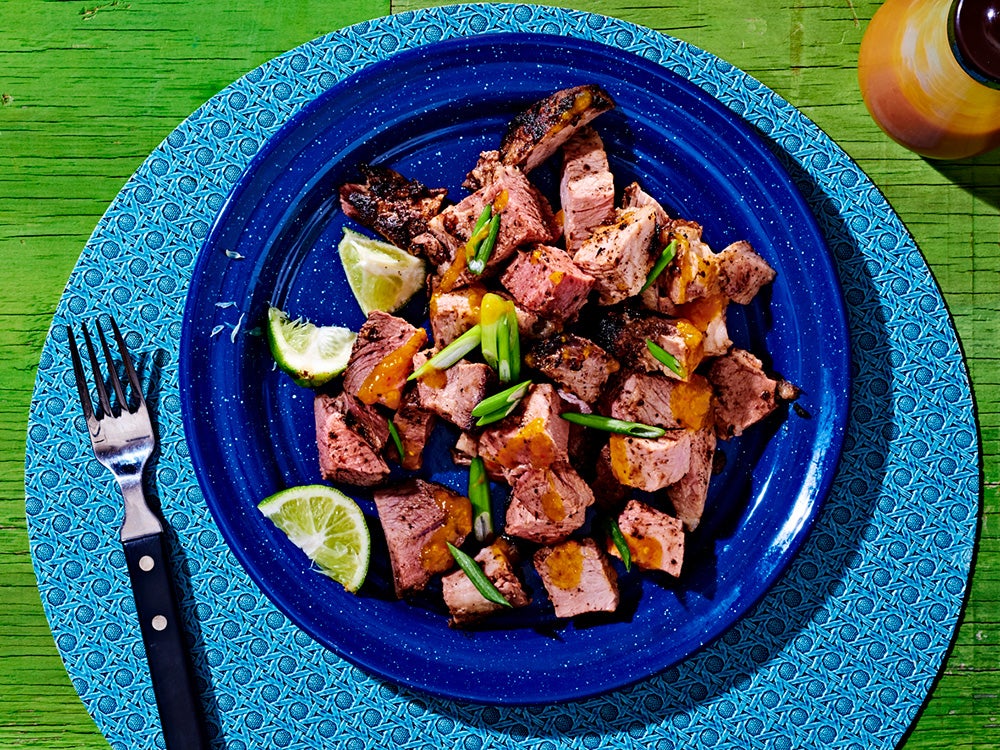 The fiery, aromatic jerk marinade cuts through the richness of fatty pork shoulder beautifully. Get the recipe for Jamaican Jerk Pork »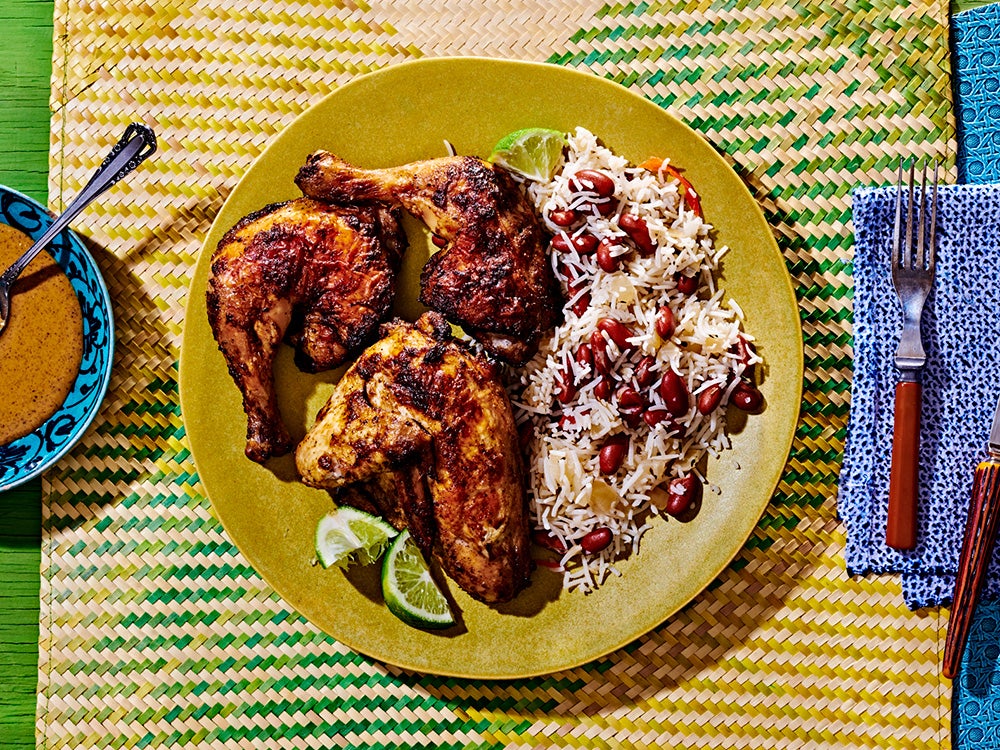 A whole chicken is cut into quarters before being coated in the lively jerk marinade and grilled or roasted. Get the recipe for The Best Jamaican Jerk Chicken »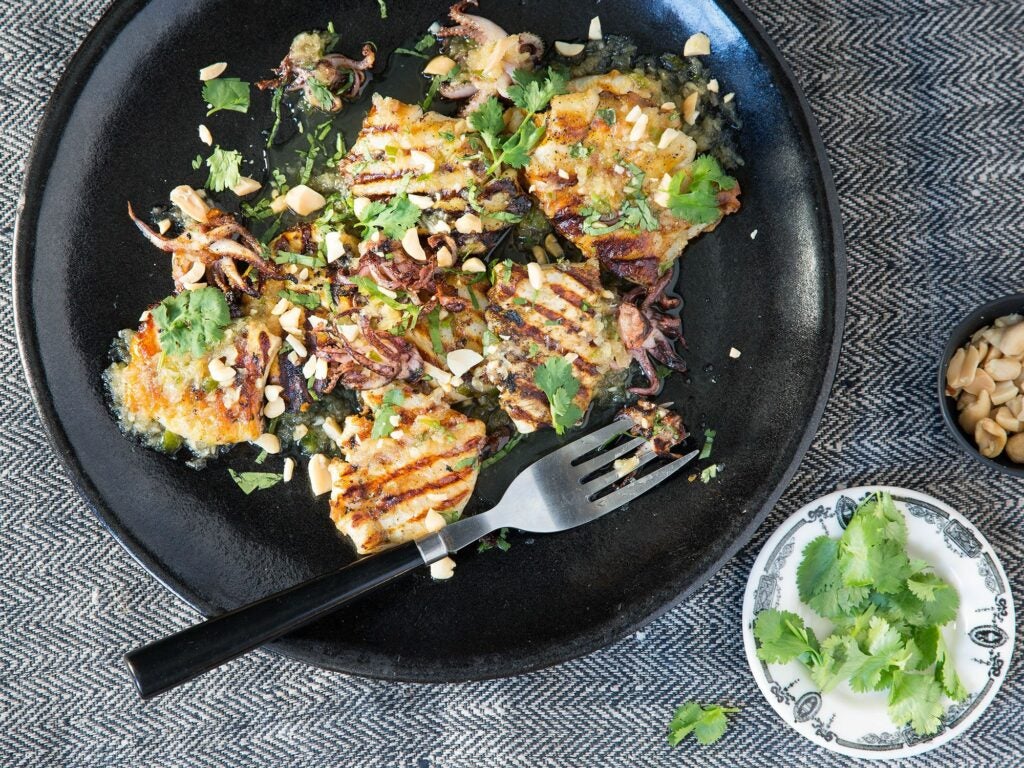 This grilled squid dish, covered in a tangy sauce and topped with peanuts and cilantro, is a Thai roadside treat. Get the recipe for Thai Charred Squid (Pla Muek Yang) »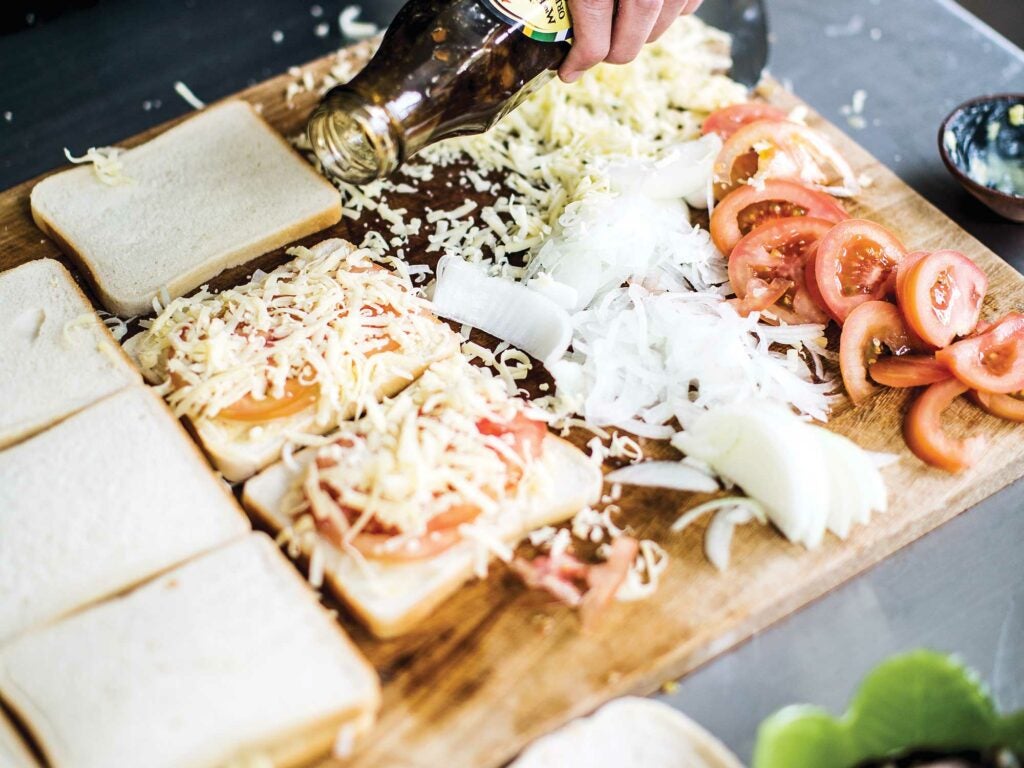 "You won't find a more authentic braai dish than this," says butcher Andy Fenner, who feeds guests these cheesy sandwiches when they crack their first beers. Braaibroodjie translates to "barbecue bread," and this version stacks slices with cheddar, tomato, onions, and chutney before grilling. The chutney is key: Mrs. Ball's, an iconic brand in South Africa, is made from dried fruits and vinegar, but any sweet and sour chutney will do. Get the recipe for South African Grilled Cheese (Braaibroodjie) »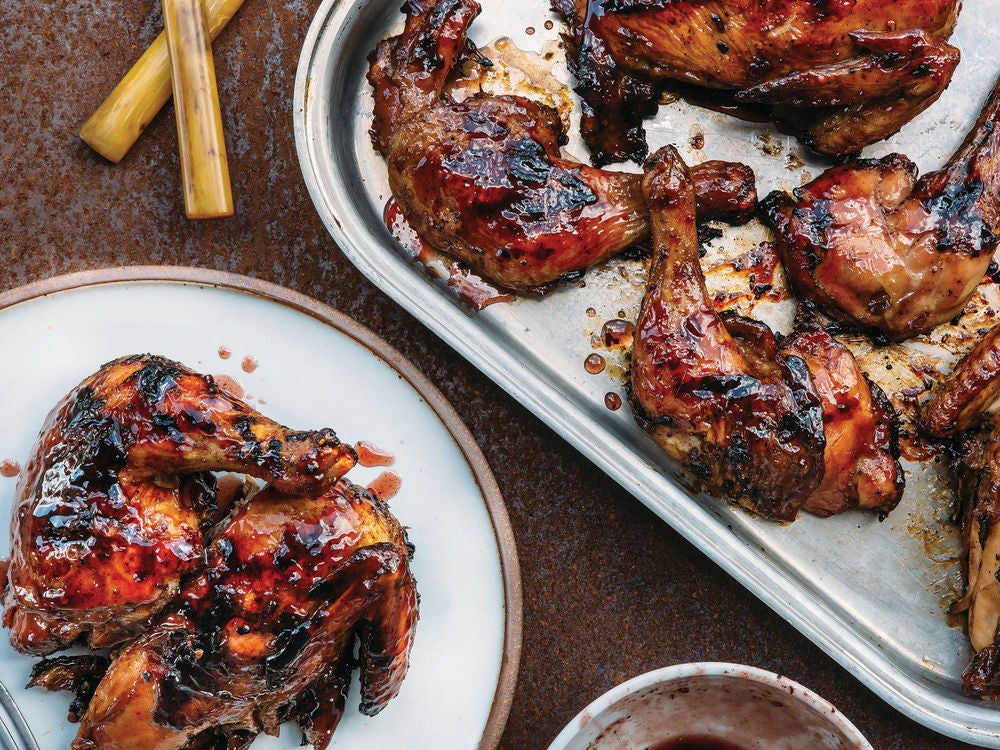 Similar to a shrub—a fruit syrup punctuated by vinegar—this blueberry sauce makes a bracing drink when mixed with club soda or booze. It's also the first step in a fruity vinaigrette and is a perfect glaze on grilled or oven-baked chicken. Keep in mind this is not a marinade. Brush it on toward the end of cooking and let the chicken soak up more of the sauce before serving. The final soak is key. Get the recipe for Blueberry Barbecue Chicken »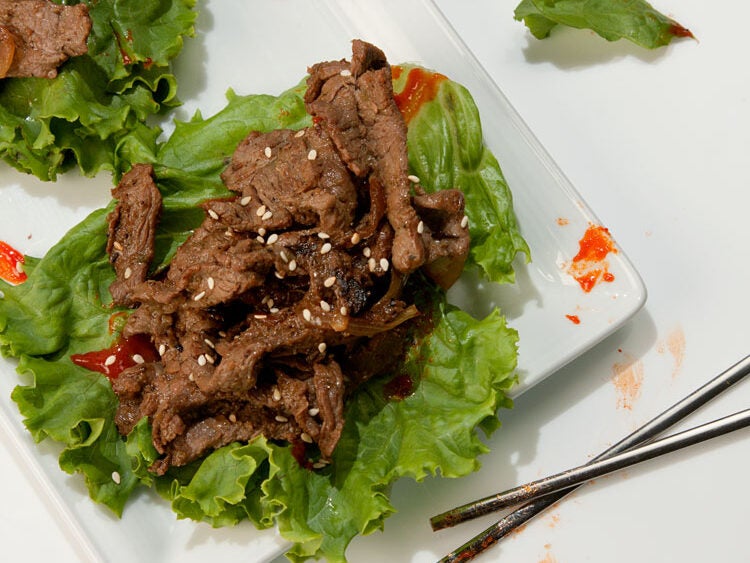 Popping sirloin in the freezer for 20 minutes firms it up for easy slicing—the thinner the better when it comes to this classic Korean preparation. After drinking up a peppery soy sauce marinade, the tender meat cooks quickly over high heat, developing a flavorful char. Get the recipe for Bulgogi (Korean Barbecue Beef) »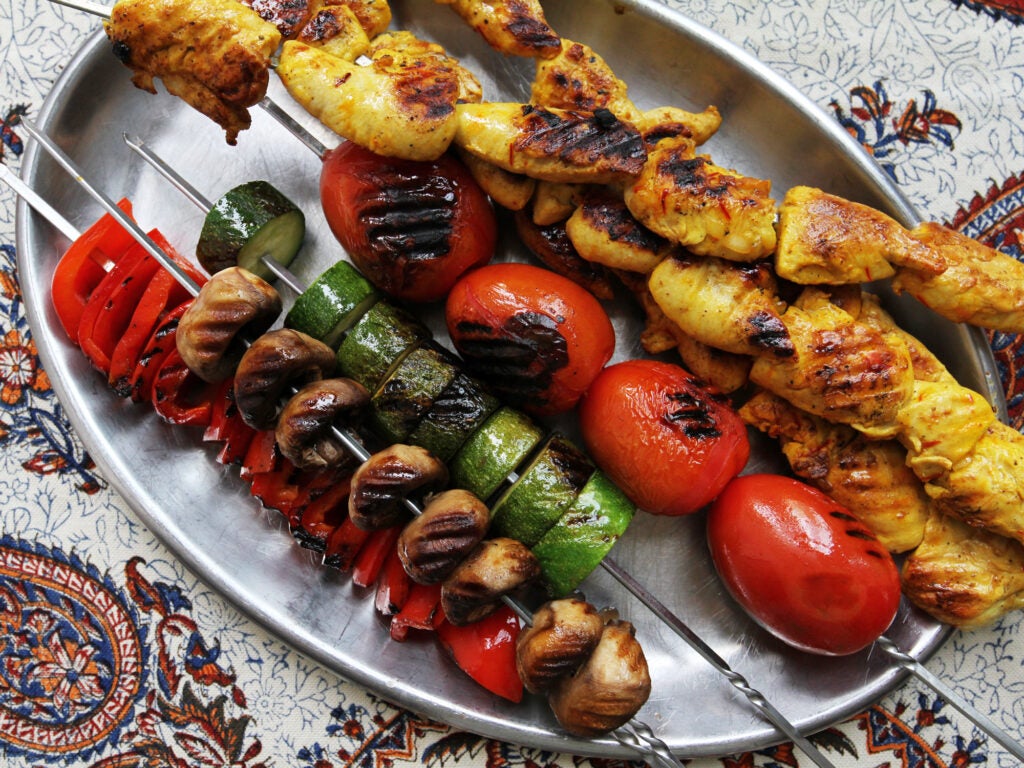 Redolent of garlic, cumin, and mint, these Middle eastern chicken kebabs can be served with basmati rice or flatbread. Get the recipe for Spiced Chicken Kebabs with Garlic Yogurt Sauce (Shish Taouk) »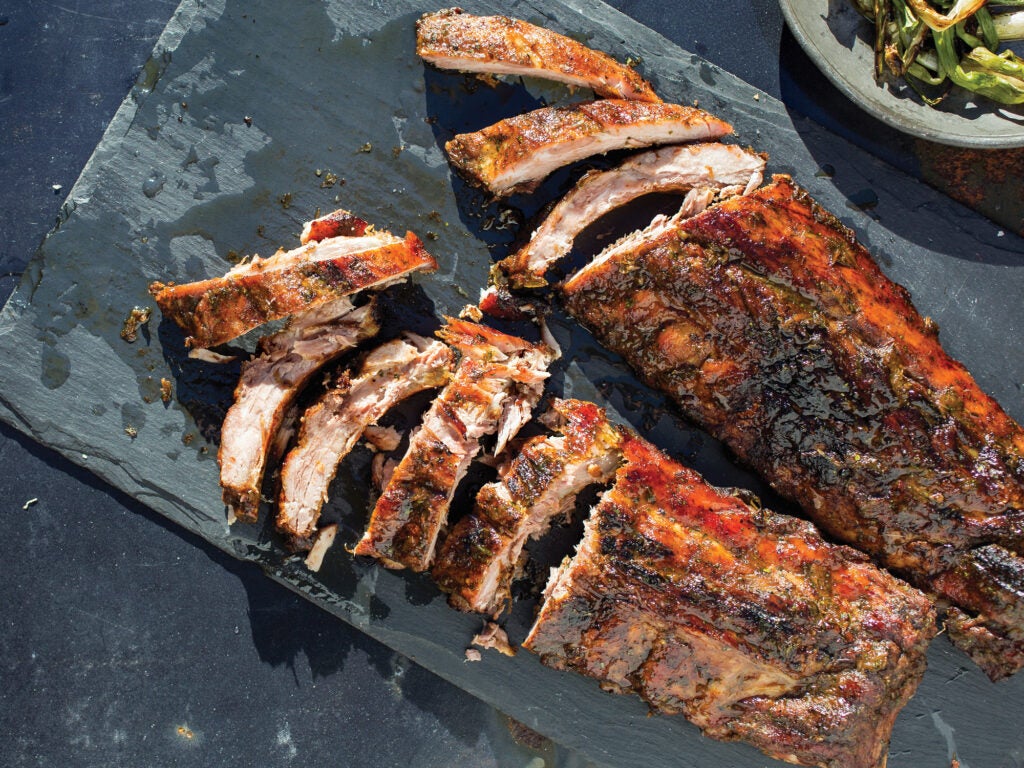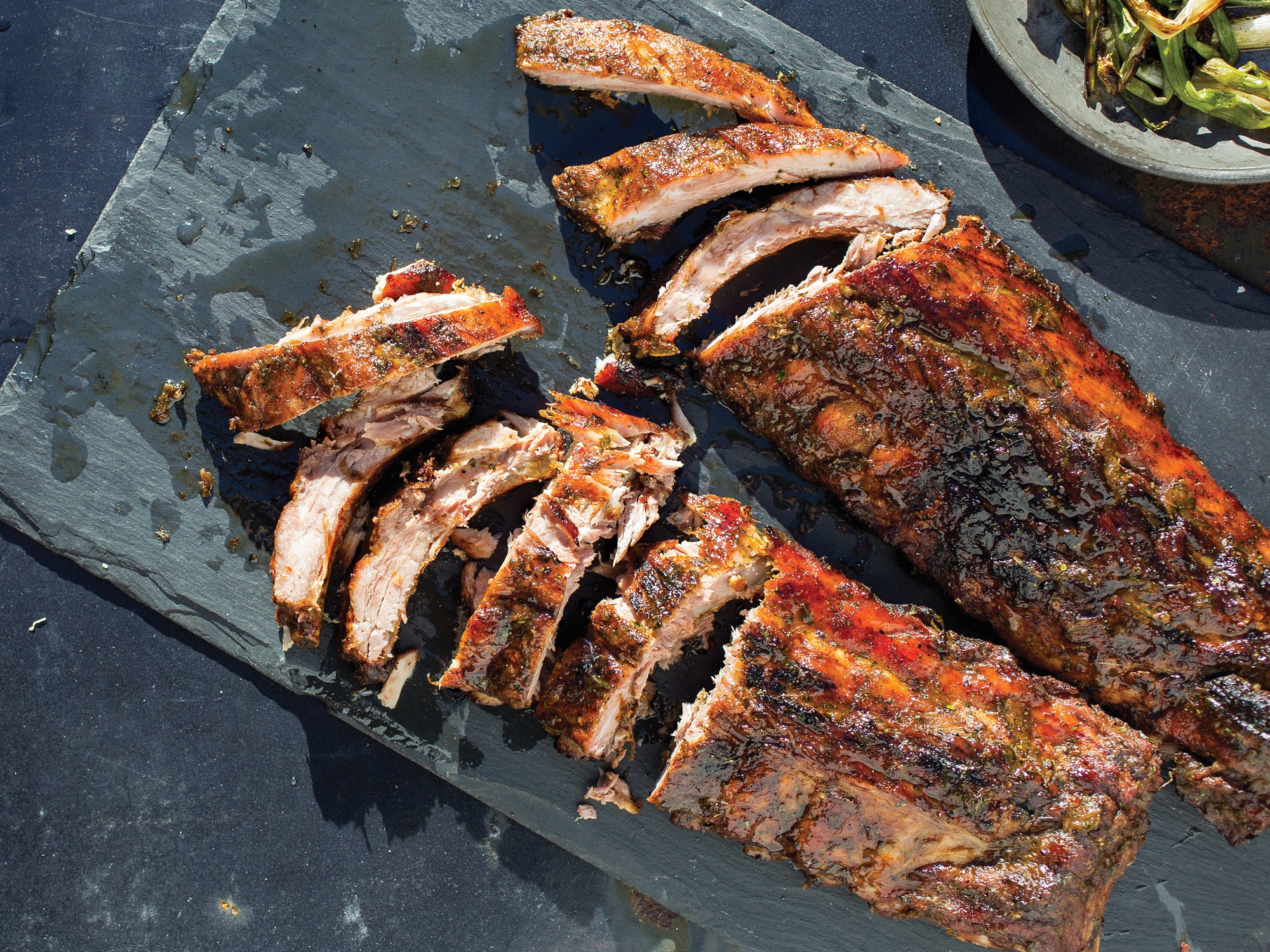 Grilling then smoking these ribs gives them an intense crust and soulful flavor. Get the recipe for Char-Smoked Baby Back Ribs »
A thick, flavorful marinade of mint, Aleppo pepper, and Turkish sweet red pepper paste caramelizes on the outside of these grilled chicken kebabs. Get the recipe for Mint & Aleppo Pepper Marinated Chicken Kebabs (Tavuk Kebabi) »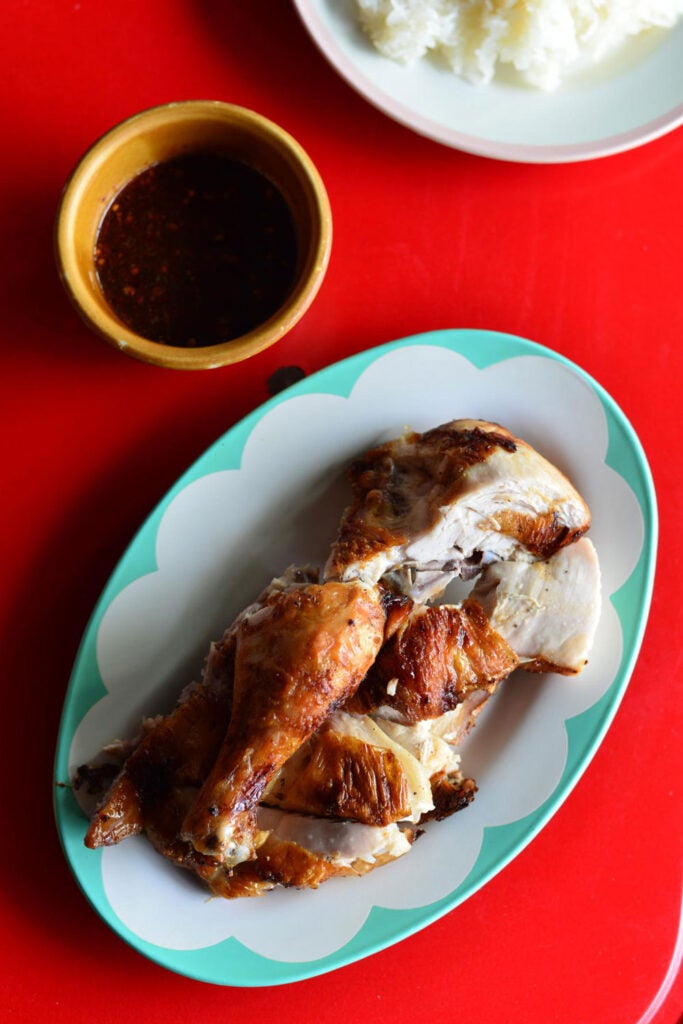 Though the chicken is normally spatchcocked for this smoky Thai specialty, cutting it into serving-sized pieces works well too. Get the recipe for Thai Grilled Chicken with Sweet Chile Sauce (Gai Yahng) »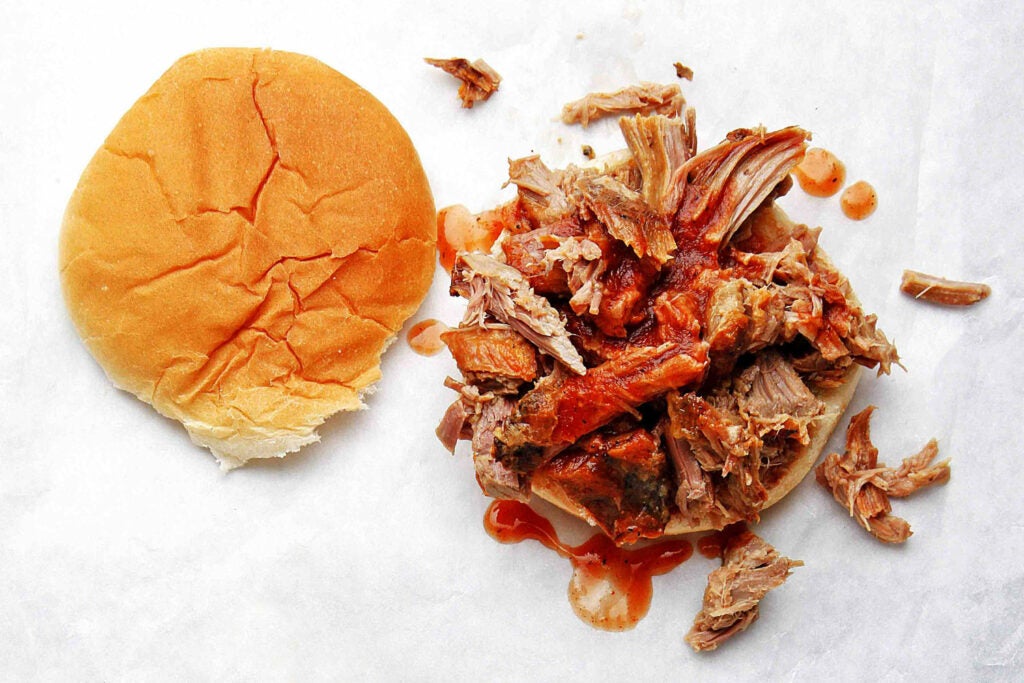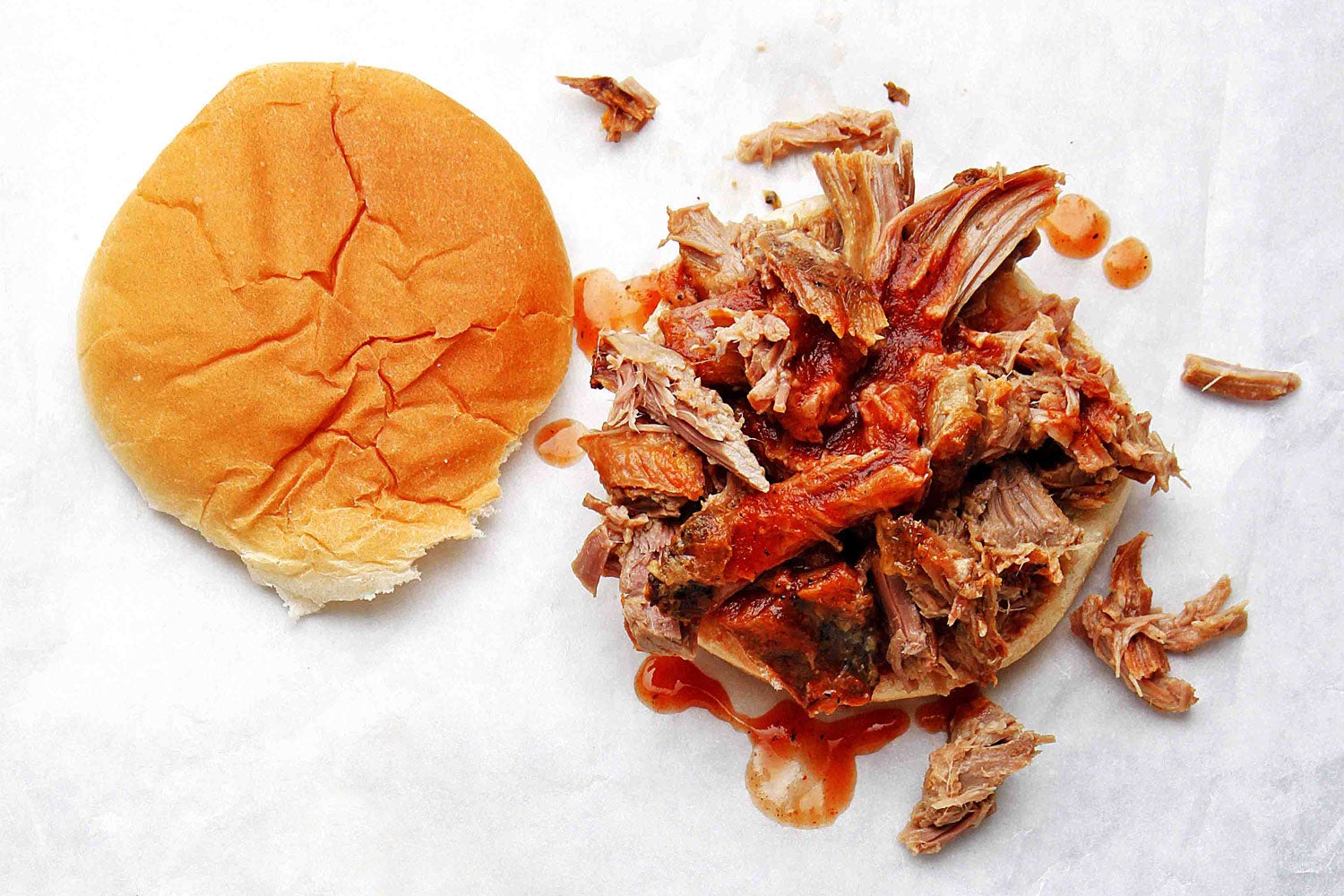 In Lexington, North Carolina, pork shoulder is chopped and served with a tart tomato-based sauce. Get the recipe for Lexington Pulled Pork »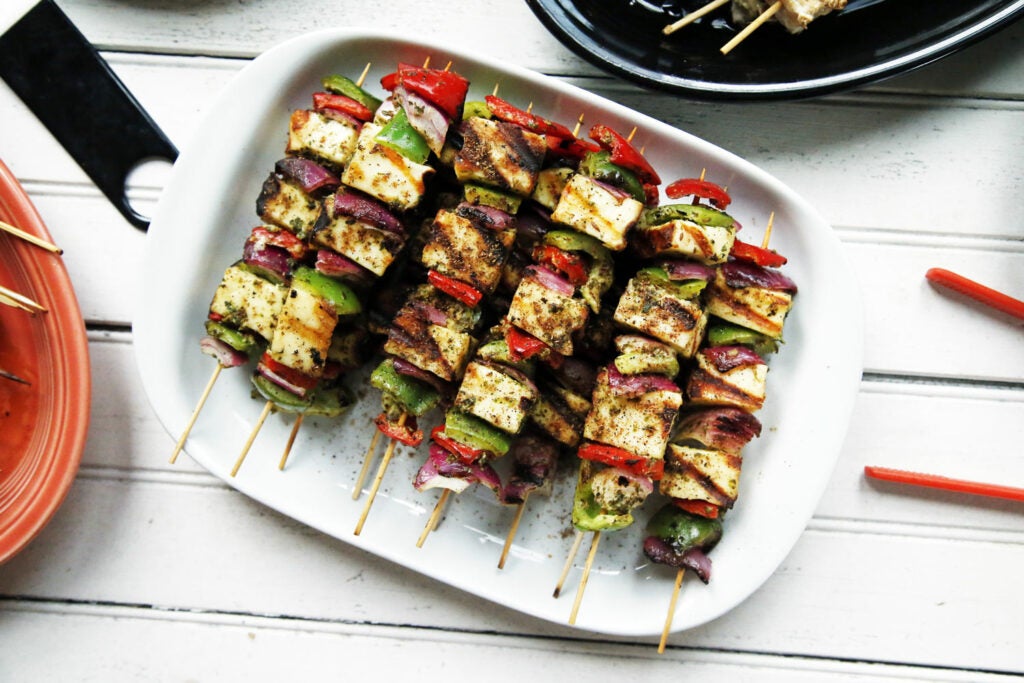 These skewers from chef and restaurateur Meherwan Irani are made of grilled cheese (literally). Paneer is not very absorbent and has a hard time holding on to marinade, so give it an extra zing with a sprinkling of chaat masala—a spice mix that's traditionally used to finish grilled Indian dishes. Get the recipe for Paneer Tikka Kebabs »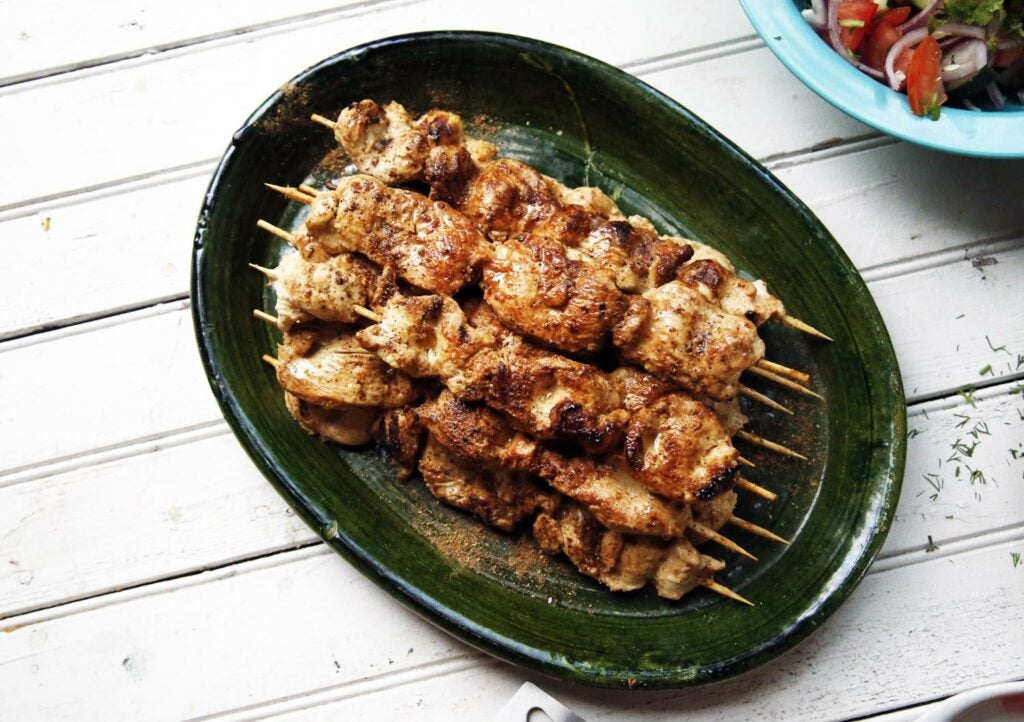 A spiced yogurt marinade works wonders with boneless, skinless chicken breasts. Get the recipe for Grilled Chicken Tikka Kebabs »