In the States, we often think of barbecue as a Dixieland delicacy, but communal round-the-fire cooking is of course much older than America itself. Around the world, grills are fired up for an endless number of meat-centric dishes, from Korean barbecue pork to South African braai.
Whether you're in the mood for skewers, pulled pork, or just a juicy slab of perfectly-seared meat, here are our favorite barbecue recipes from around the world.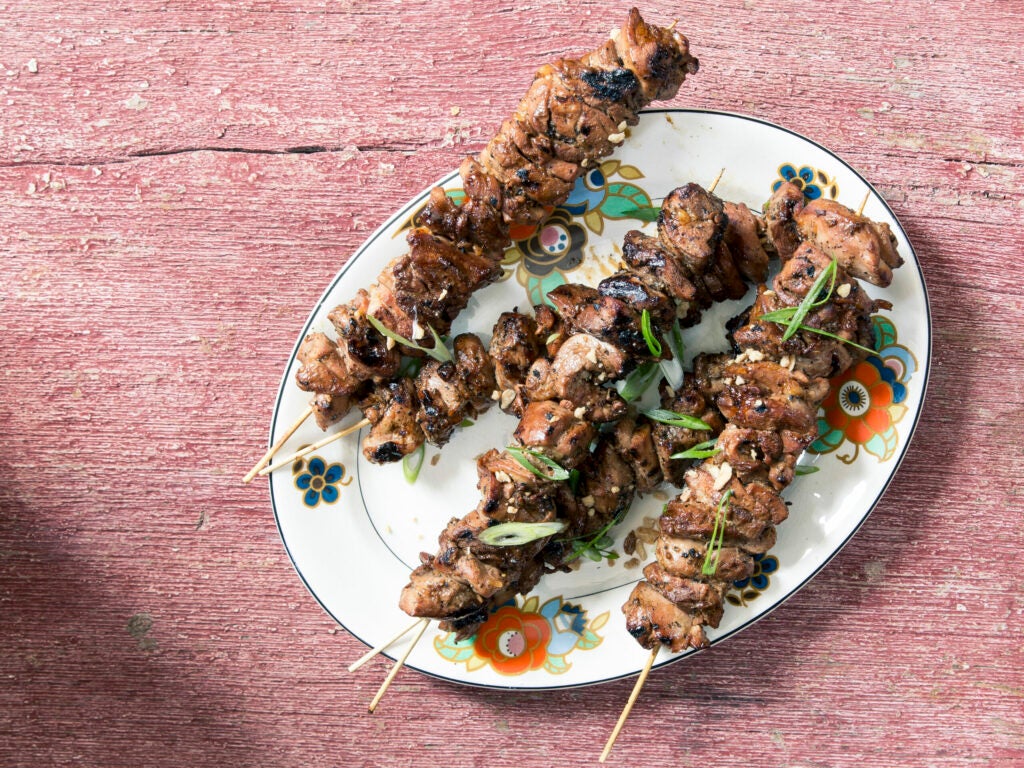 "This was one of my favorites as a kid. The flavor is sweet, salty, and tangy, but it all balances out. Plus it's meat on a stick, and what kid—or adult—doesn't love that?" –Lean Cohen of Pig & Khao. Get the recipe for Filipino Barbecue Chicken Skewers »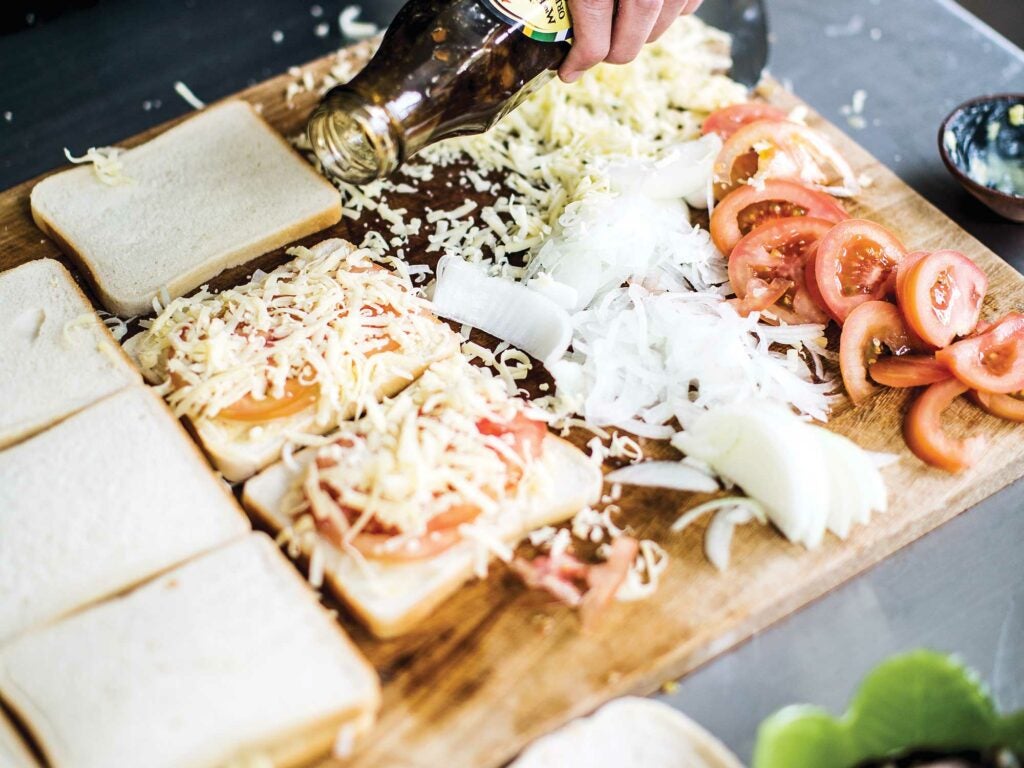 "You won't find a more authentic braai dish than this," says butcher Andy Fenner, who feeds guests these cheesy sandwiches when they crack their first beers. Braaibroodjie translates to "barbecue bread," and this version stacks slices with cheddar, tomato, onions, and chutney before grilling. The chutney is key: Mrs. Ball's, an iconic brand in South Africa, is made from dried fruits and vinegar, but any sweet and sour chutney will do. Get the recipe for South African Grilled Cheese (Braaibroodjie) »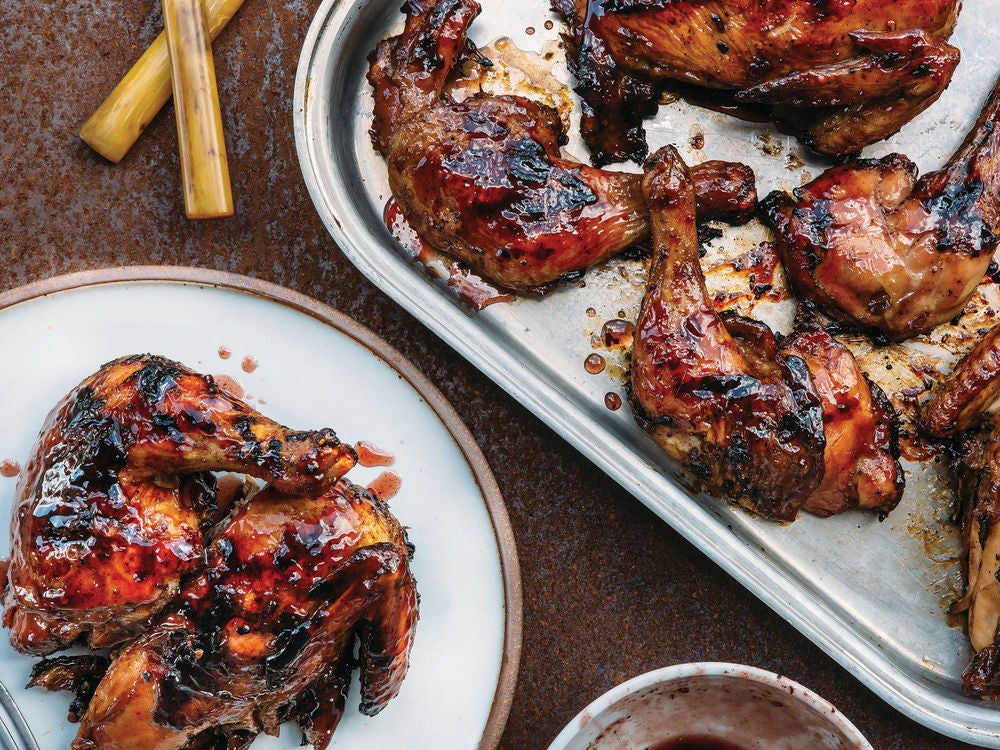 Similar to a shrub—a fruit syrup punctuated by vinegar—this blueberry sauce makes a bracing drink when mixed with club soda or booze. It's also the first step in a fruity vinaigrette and is a perfect glaze on oven-baked chicken. Keep in mind this is not a marinade. Brush it on toward the end of cooking and let the chicken soak up more of the sauce before serving. The final soak is key. Get the recipe for Blueberry Barbecue Chicken »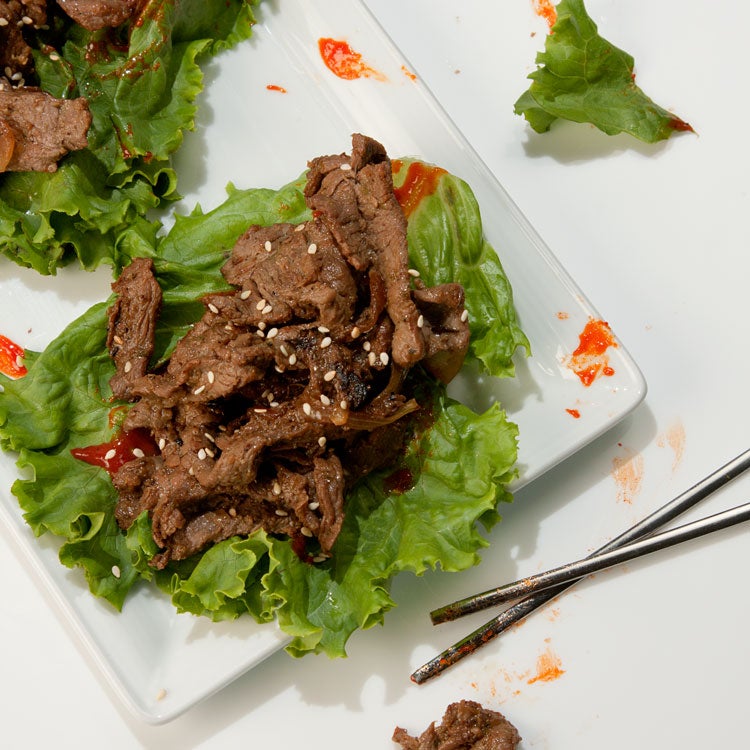 Popping sirloin in the freezer for 20 minutes firms it up for easy slicing—the thinner the better when it comes to this classic Korean preparation. After drinking up a peppery soy sauce marinade, the tender meat cooks quickly over high heat, developing a flavorful char.
Get the recipe for Bulgogi (Korean Barbecue Beef) »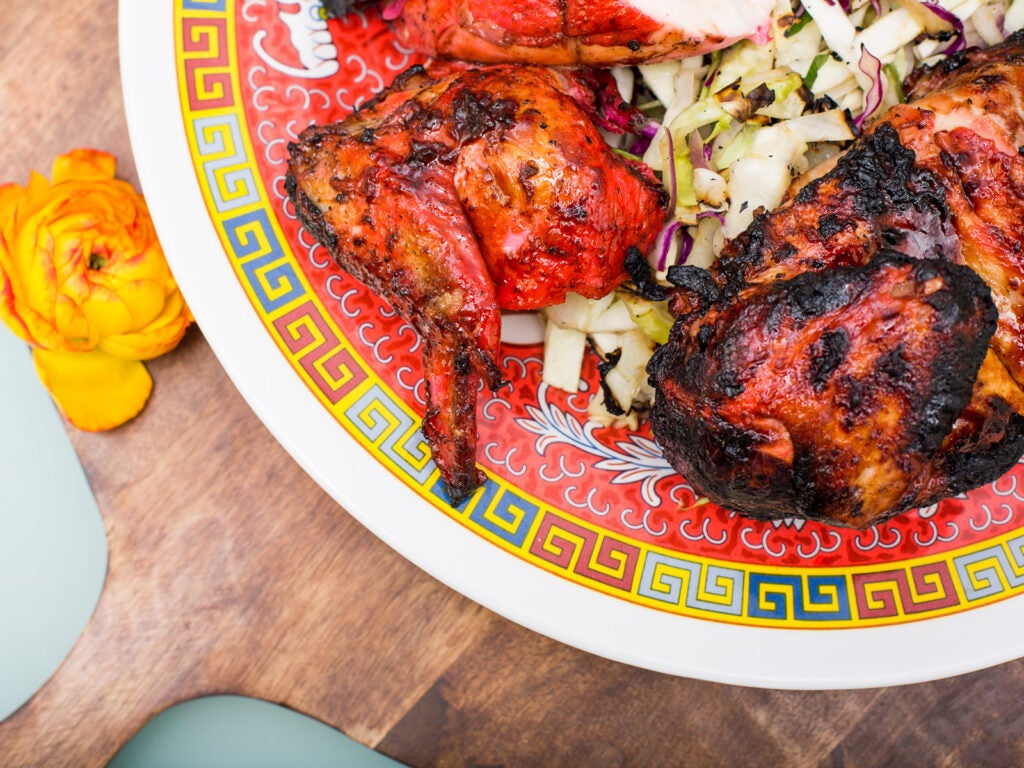 Char siu (meaning "fork roast") is typical in Chinese cuisine and normally gets its red hue from food coloring. In this rendition, beet powder, a natural alternative, lends the bright red color and adds a little sweetness. Get the recipe for Char Siu Chicken »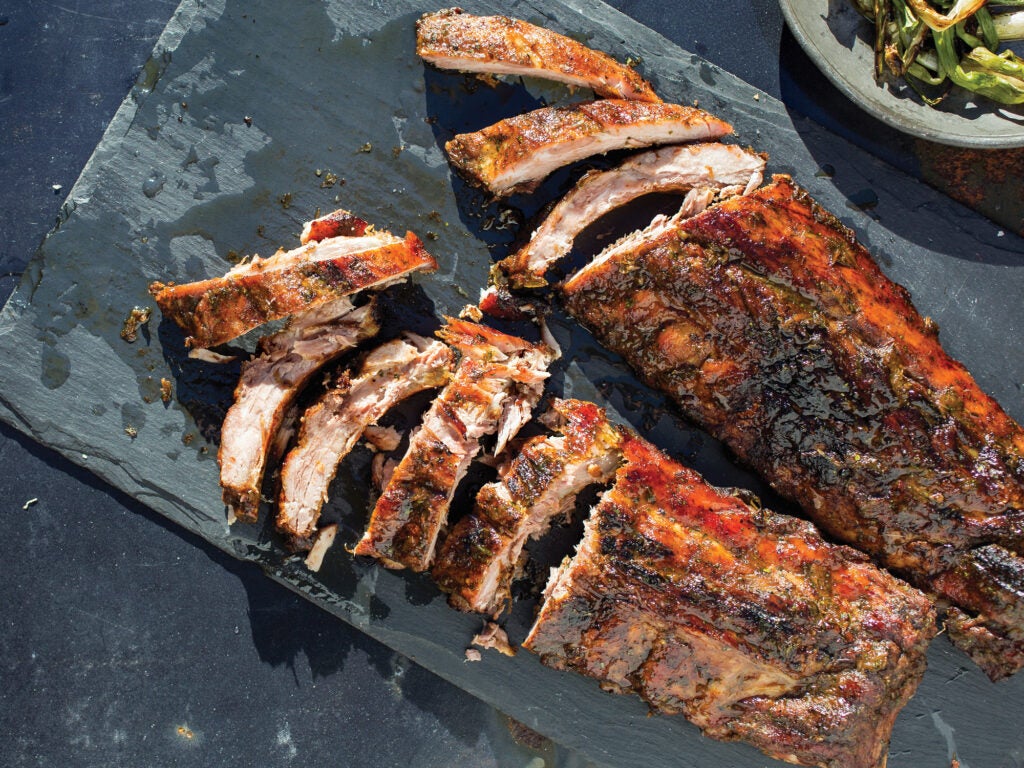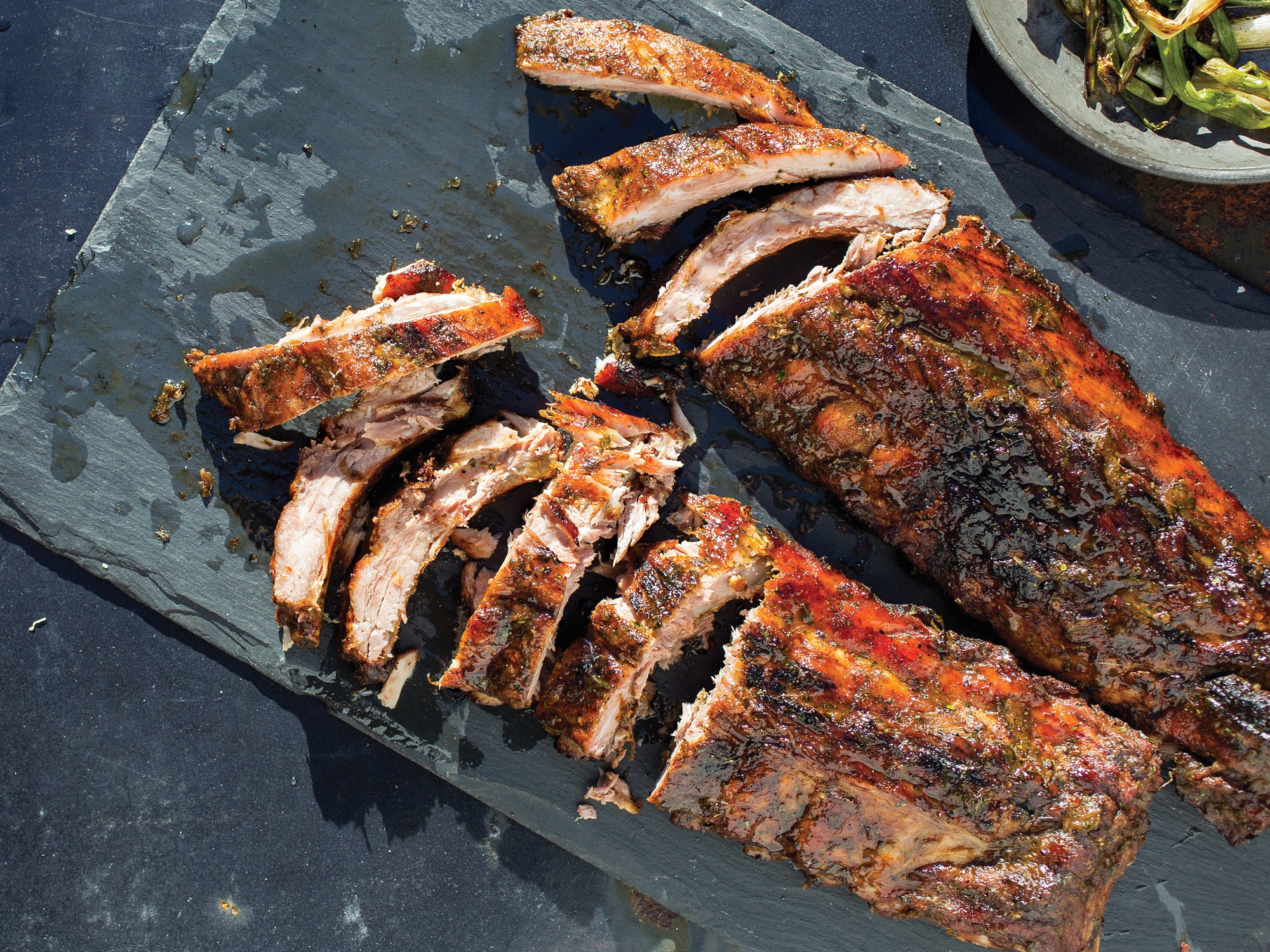 Grilling then smoking these ribs gives them an intense crust and soulful flavor. Get the recipe for Char-Smoked Baby Back Ribs »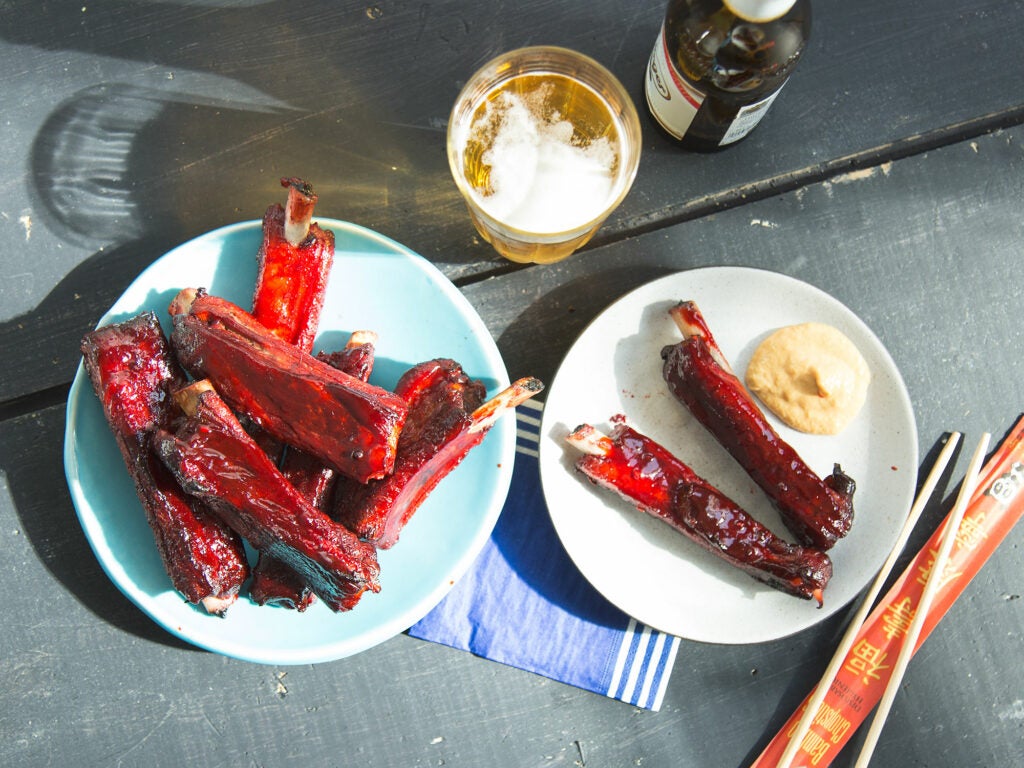 This recipe is based on one that appears in the Joyce Chen Cook Book (J. B. Lippincott, 1962) by the author of the same name. For this dish, we like to use leaner, Chinese-style spareribs, also called St. Louis style, from which the breast bones and flaps of cartilaginous meat have been removed. Get the recipe for Chinese Barbecued Spareribs »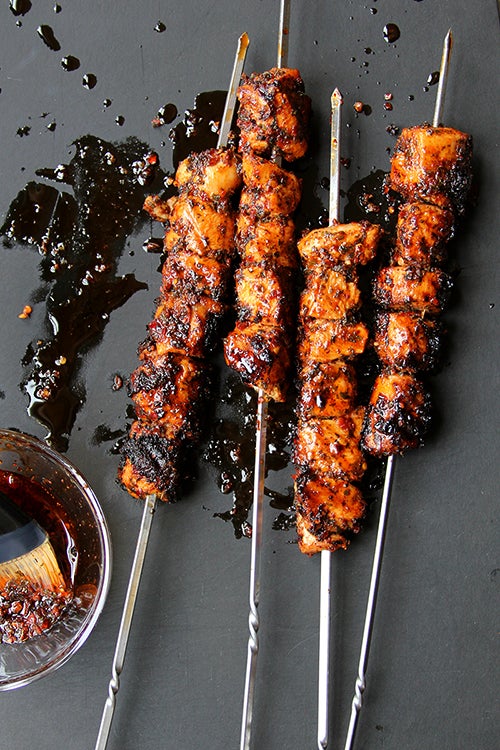 A thick, flavorful marinade of mint, Aleppo pepper, and Turkish sweet red pepper paste caramelizes on the outside of these grilled chicken kebabs. Get the recipe for Mint & Aleppo Pepper Marinated Chicken Kebabs (Tavuk Kebabi) »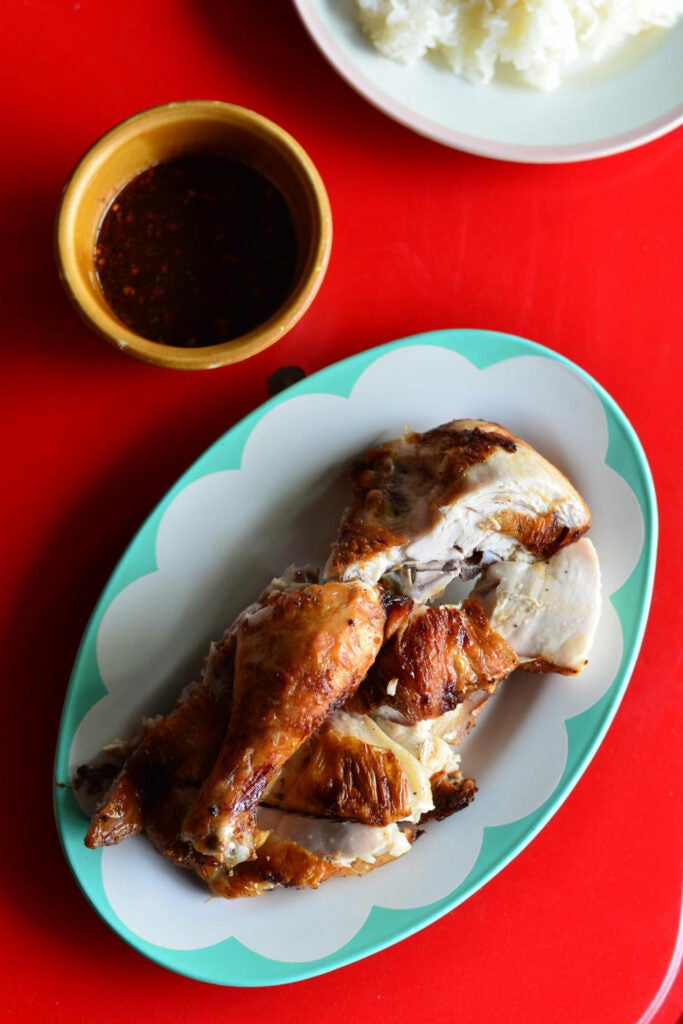 Though the chicken is normally spatchcocked for this smoky Thai specialty, cutting it into pieces works just as well. Get the recipe for Thai Grilled Chicken with Sweet Chile Sauce (Gai Yahng) »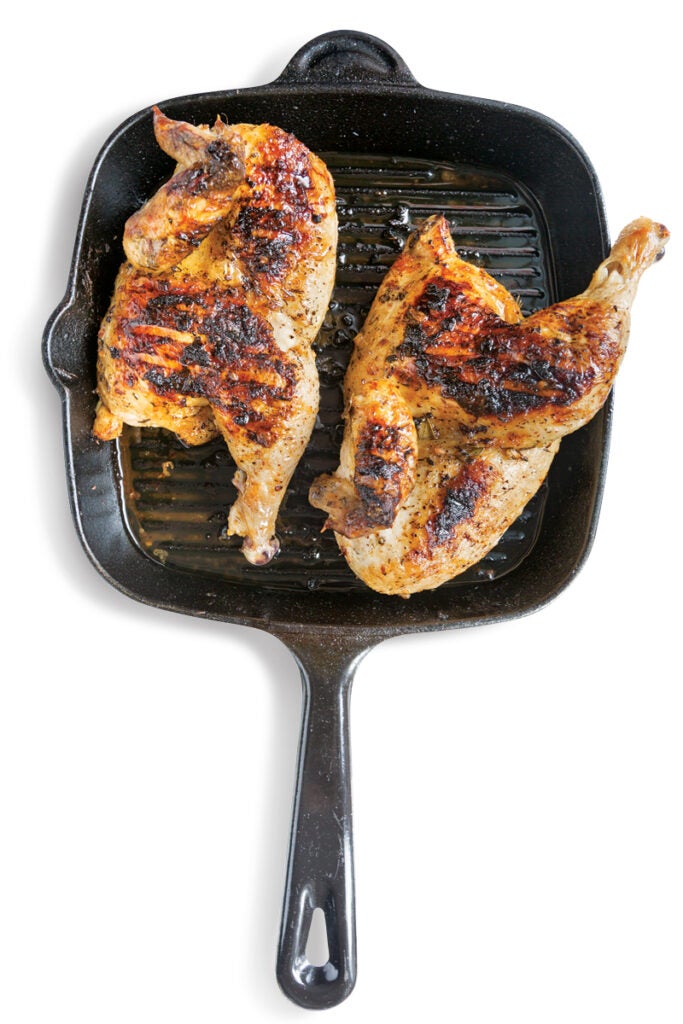 Thyme, bay leaf, and garlic add aromatic flourish to this simple yet elegant grilled chicken recipe. Get the recipe for Poulet Grillé au Gingembre »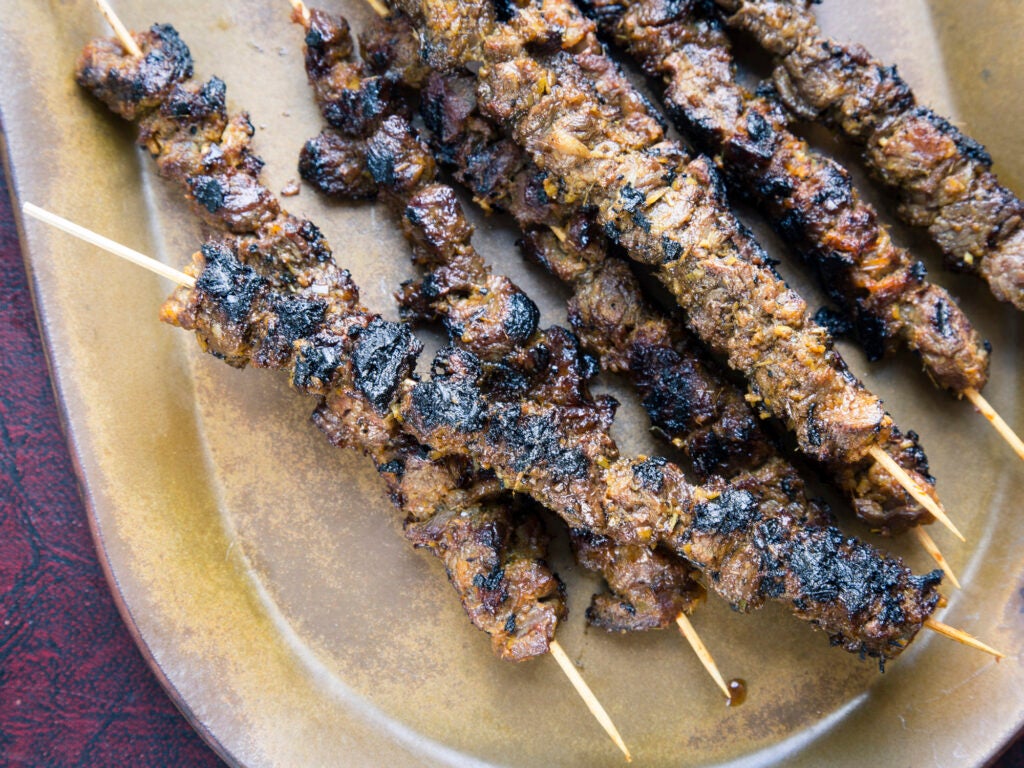 Named for a park in Central Valley, California—a popular meeting place for the large Cambodian community there—these kebabs are slathered in an aromatic and pungent paste of lemongrass, kaffir lime, and fish sauce before meeting the heat of a charcoal grill. Get the recipe for Angel Cruz Beef Skewers »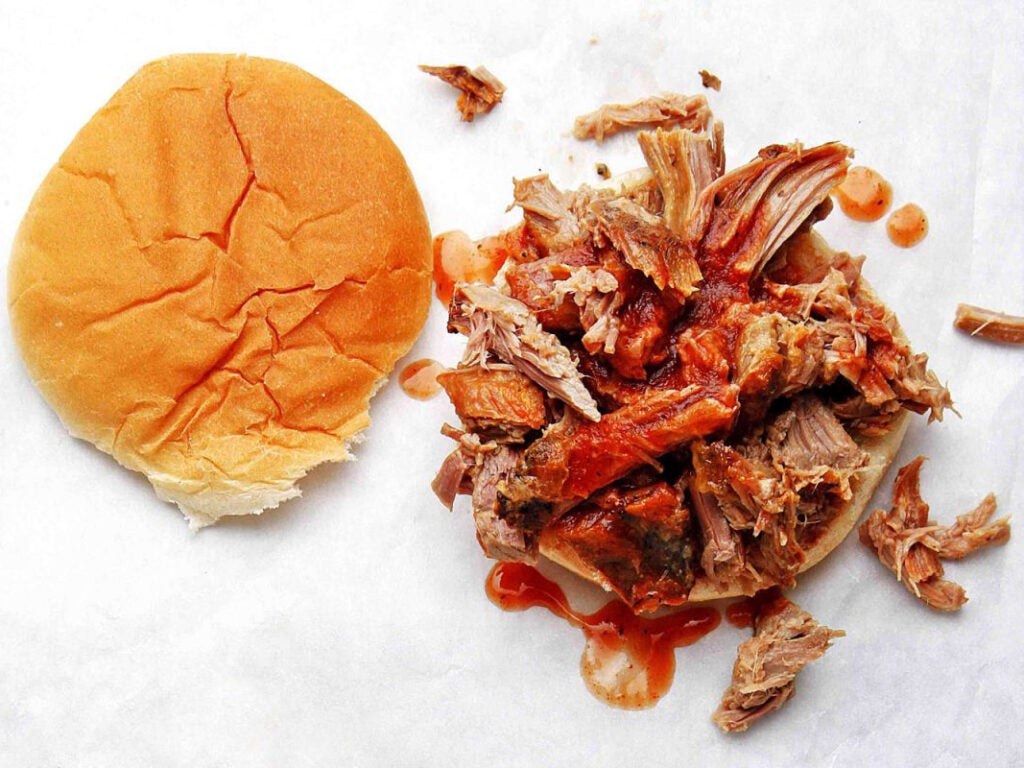 In Lexington, North Carolina, pork shoulder is chopped and served with a tart tomato-based sauce. This recipe first appeared in our June/July 2011 BBQ issue along with Dana Bowen's story East Vs. West. Get the recipe for Lexington Pulled Pork »