Our Best Portuguese Recipes That Go Beyond Bacalhau
But we have an excellent recipe for that too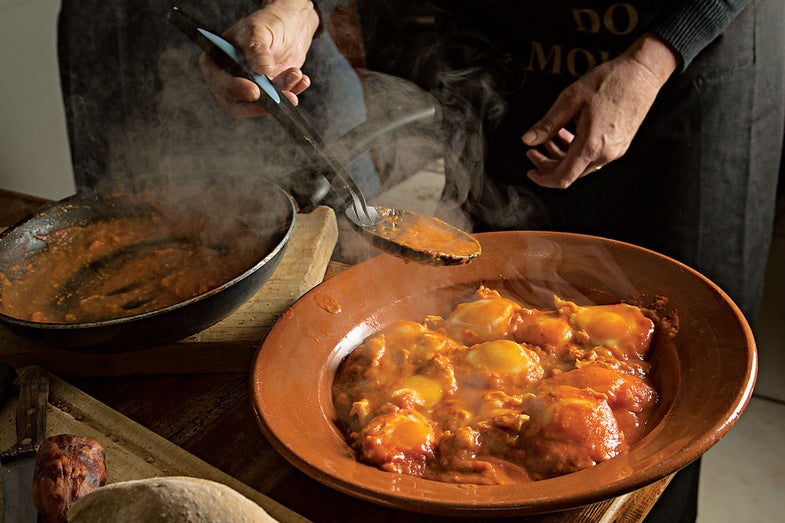 Spain gets a ton of love in the food-world, but there's plenty of room on the Iberian peninsula for two culinary superpowers. Portugal is one of the world's most exciting destination, whether you're eating your way through Lisbon's rapidly growing food scene or hopping through the Azores archipelago for pastries.
There are some similarities between Portuguese cuisine and that of it's Spanish neighbors: both rely on the bounty of fresh seafood available through their geography and both make use of wonderfully aromatic spices like saffron. But Portugal has plenty of its own unique flavor, with iconic dishes like the national dish of bacalhau, dried and salted cod, and a slew of soul-warming stews and braises worth getting to know.
From classic bacalhau to crab curry, here are our very best Portuguese recipes to try today.