Our 30 Best Spinach Recipes
These leafy greens hold a treasured place in our crisper drawer—here are our favorite ways to cook fresh or frozen spinach.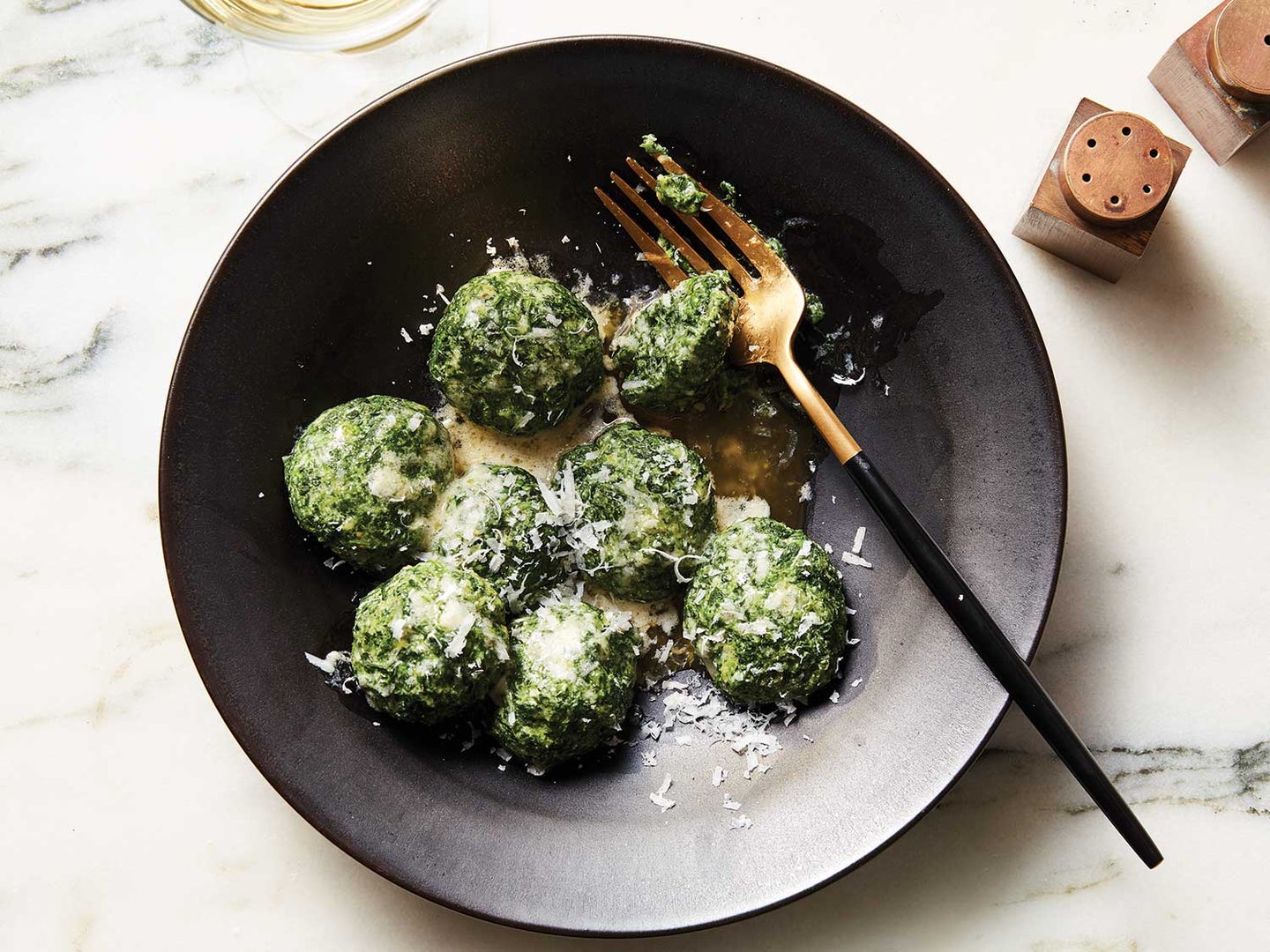 Great raw or cooked, spinach is a workhorse of a vegetable that can be served at breakfast, lunch, or dinner, and it can be incorporated into all manner of appetizers, salads, side dishes, and entrées. Whether you have a bag or bunch of fresh spinach in your crisper drawer or a block of the convenient frozen stuff, our best spinach recipes give you a plethora of ways to work these nutrient-dense leaves into your diet. Here are some of our favorites when cooking with spinach.
Stir-Fried Chinese Rice Cakes with Pork Belly, Tomatoes, and Spinach (Dajiujia)
Chicken Stuffed with Manchego, Mushrooms, and Spinach (Pollo Relleno)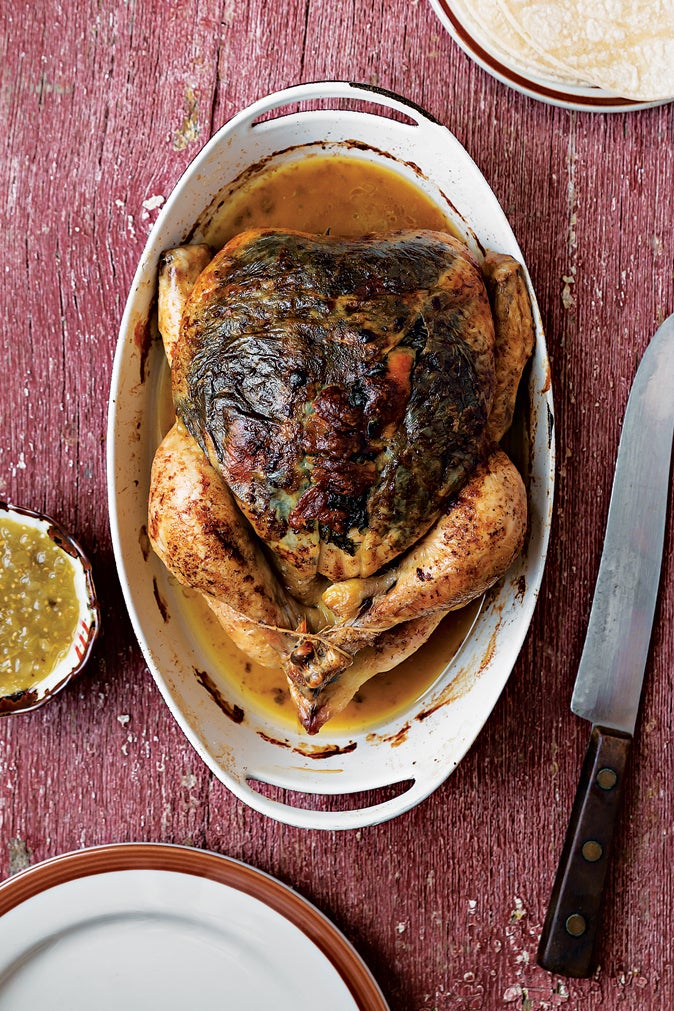 Cretan Bean Stew with Spinach
Get seasonal recipes, methods and techniques sent right to your inbox—sign up here to receive Saveur newsletters. And don't forget to follow us on Instagram at @SaveurMag.
Joe's Special
Pasta Verde (Spinach Pasta)
Agnolotti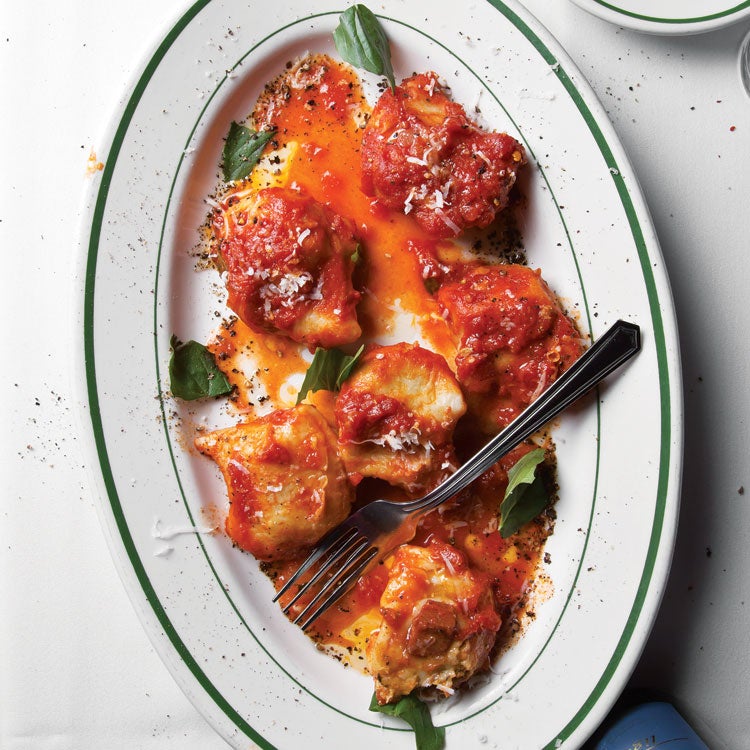 Palestinian Spinach and Chickpea Stew (Sabanekh bil hummus)
Spinach Balanzoni With Brown Butter and Sage
Inspanakli Gozleme (Spinach-Filled Anatolian Flatbreads)
Broiled Oysters with Spinach and Brown Butter Hollandaise
Finnish Creamed Spinach With Crumbled Egg Yolks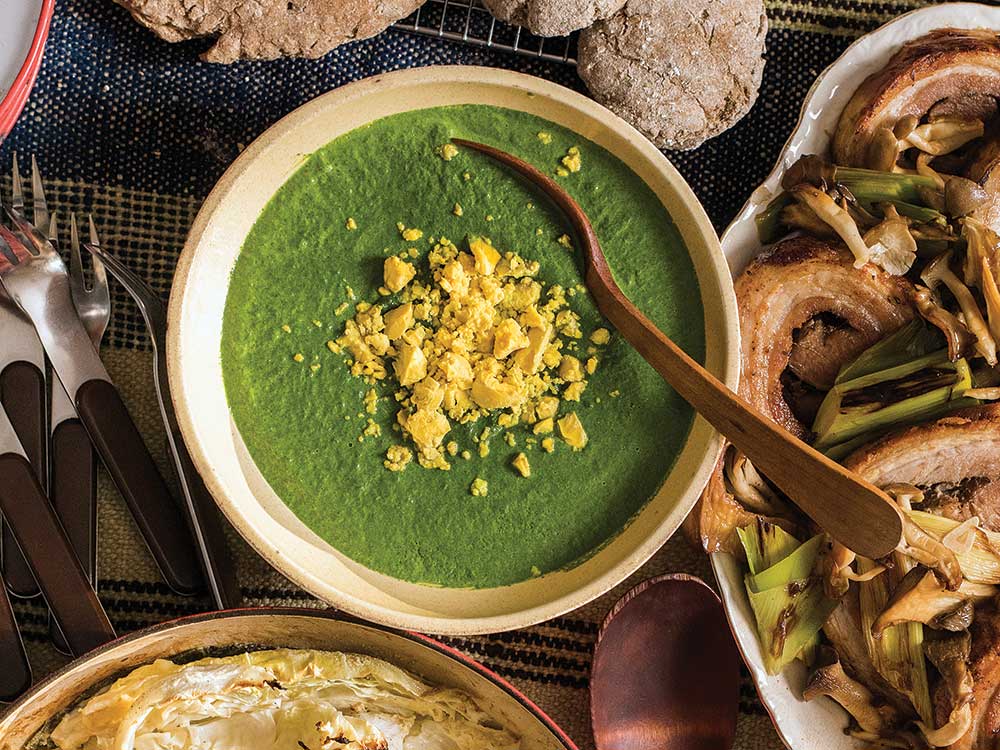 Roasted Moong Dal with Spinach
Spinach, Chive, and Yogurt Soup with Grilled Scallions
Spinach, Beef, and Egg Hash
Spinach Spätzli with Brown Butter, Crispy Speck, and Pangrattato
Strangolapreti
Strangolapreti is a Trentan party food, a luxurious, cheesy dish made with frugal ingredients. Jonathon Sawyer of Cleveland's Trentina days day-old bread, blanched spinach, ricotta, and egg to make a dumpling filled with ooey-gooey cheese. Get the recipe for Strangolapreti »
Philippine Vinegar-Braised Greens (Kangkong Adobo)
Spinach and Ricotta Ravioli
Buckwheat and Ricotta Gnocchi with Cream, Peas, and Spinach
Spinach and Potato Dumplings with Cold Tomato Sauce
Veal and Spinach Lasagna
Green Minestrone with Kohlrabi, Olives, and Spinach Pesto
Spinach and Ricotta Dumplings (Ravioli Nudi)
Bacon-Wrapped Stuffed Pork Loin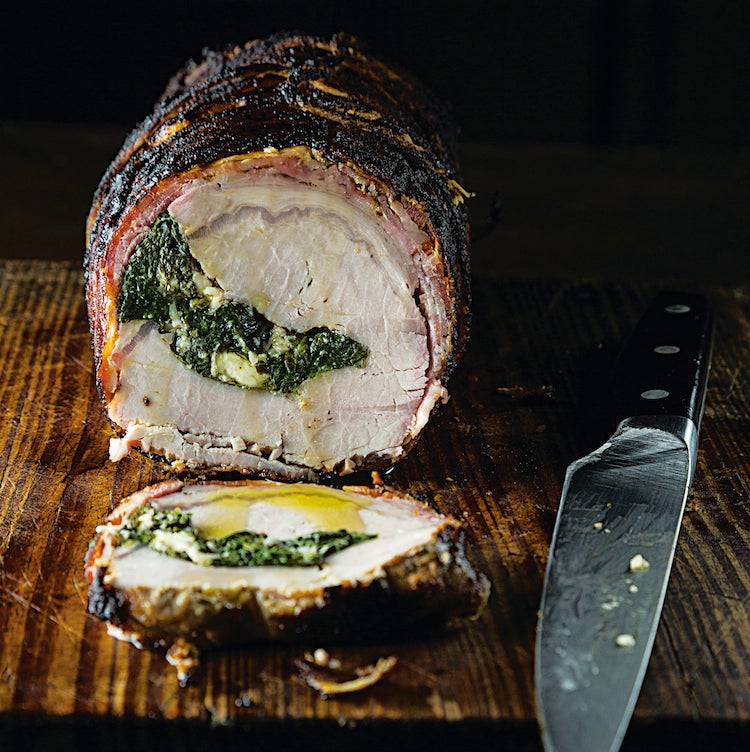 Spinach and Edamame Egg Drop Soup
Creamy Fenugreek and Spinach with Cheese (Methi Malai Paneer)
Andhra-Style Sautéed Spinach (Palakoora Vepadu)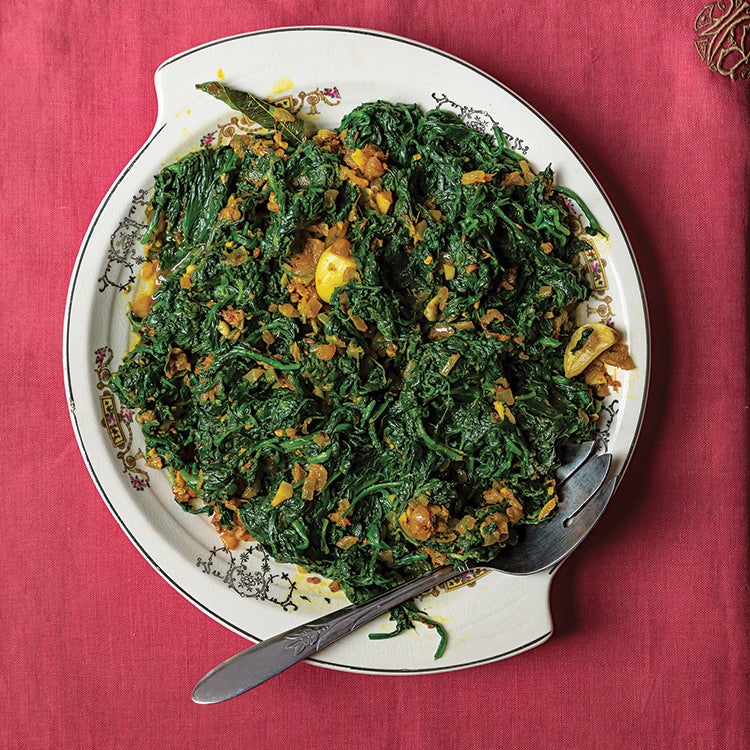 Potato, Spinach, and Red Pepper Frittata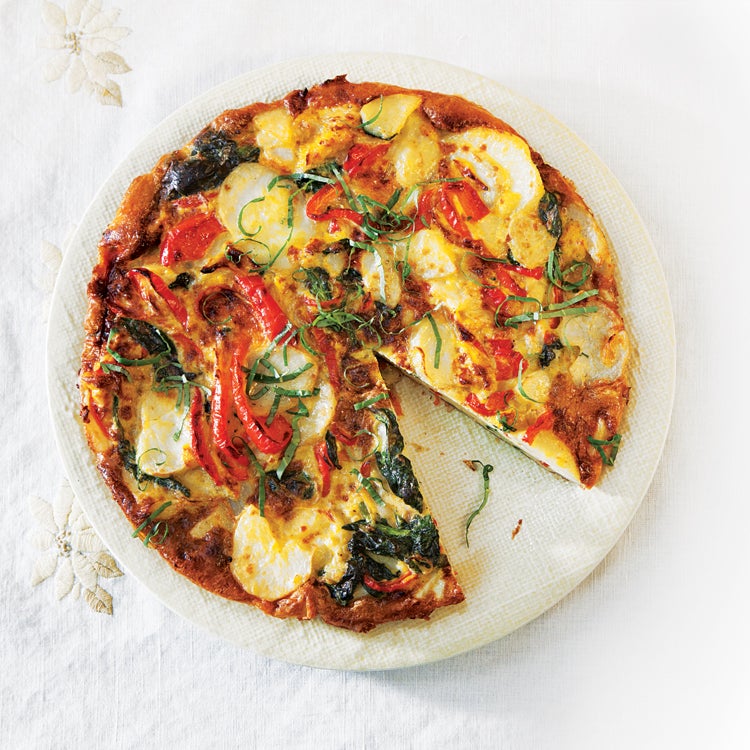 Saag Paneer (Spinach with Fresh Indian Cheese)
Spinach Madeleine