Silky Sorbets and Slushy Granitas Are a Refreshing Finale to Any Meal
All ice, no cream.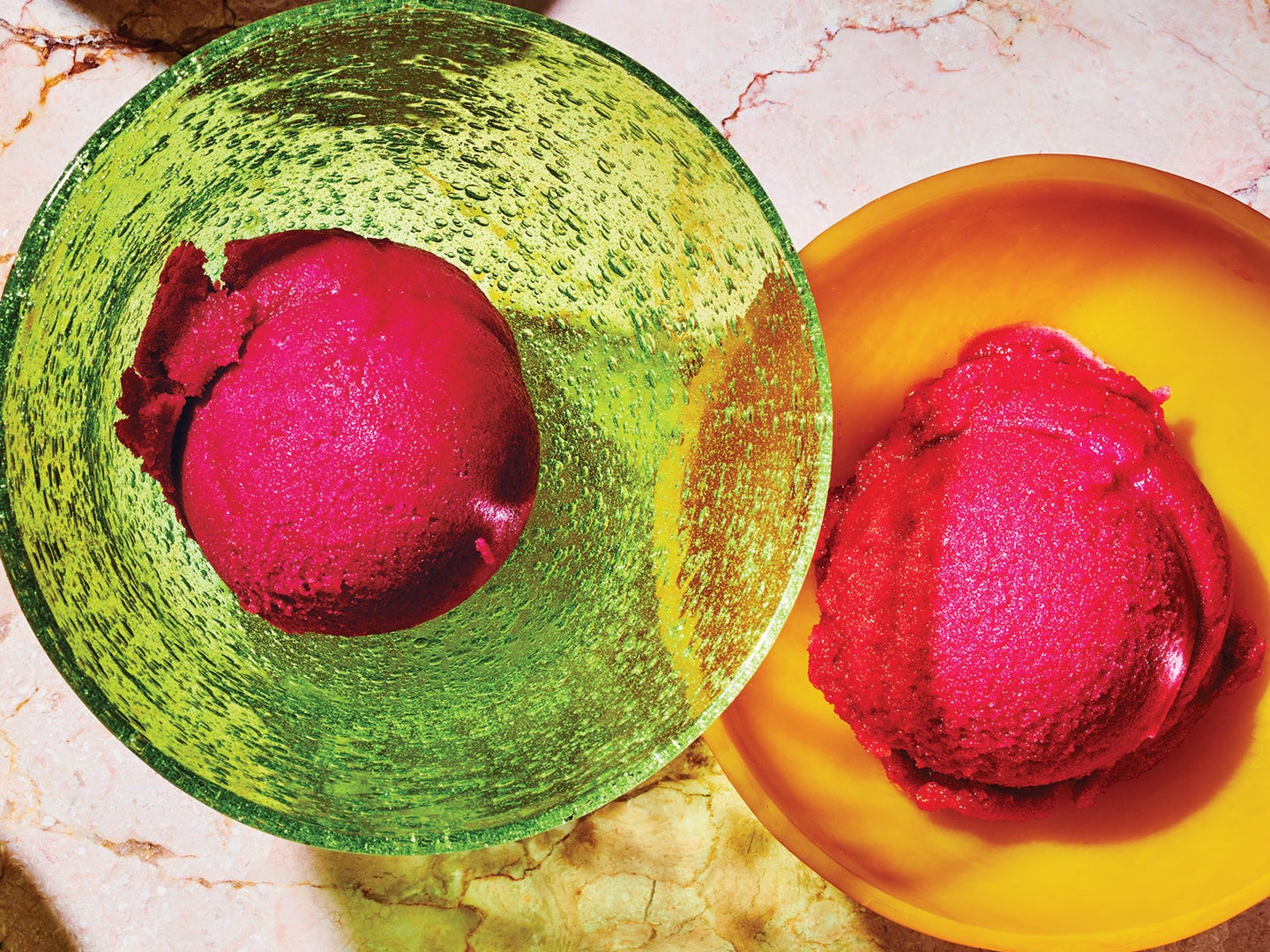 When summer hits and the temperature starts rising, frozen treats race to the top of our must-make lists. Though ice cream and gelato are fan favorites, sorbet and granitas are equally refreshing—without all of that heavy richness. These icy delights are also the perfect way to capture and preserve the freshness of your favorite summer fruits. And with no risk of curdled custard or over-churning, preparing sorbet and granita yourself is even easier than making ice cream. 
Sorbet is simple: Typically water-based, once churned, sugar is the sole driver of the texture behind this dessert, so for fruity versions, select super-ripe, juicy, and sweet peak season produce to spotlight. For an icier alternative, scrape the mixture as it freezes to make light and airy granitas. An electric ice cream maker makes easy work of churned desserts like sorbets, but if you haven't the space for the gadgetry, classic granitas can be prepared using an ordinary freezer. If you still aren't convinced, there are plenty more frozen desserts to try that don't require extra gear.
Moringa leaf powder gives this velvety sorbet its verdant hue and unique grassy flavor. Get the recipe for Moringa-Soy Milk Sorbet »
In this two-ingredient sorbet, ripe champagne mangoes, also known as ataulfo mangoes, need only a bit of sugar to shine. Get the recipe for Mango Sorbet »
No fruit here! Dried hibiscus flowers and fresh ginger make for a sweet-tart, slightly spicy sorbet that's utterly irresistible. Get the recipe for Hibiscus-Ginger Sorbet »
The rich flavor of bittersweet chocolate takes center stage in this sorbet from pastry chef Tracy Obolsky of North End Grill. Because it is dairy-free, the chocolate flavor is much more intense than with an ice cream; keep it vegan, or serve it with a dollop of lightly sweetened whipped cream. Get the recipe for Chocolate Sorbet »
Go for the gold with ripe yellow peaches and aromatic lemon verbena in this superlative seasonal sorbet. Get the recipe for Peach Sorbet »
Look for ripe mangoes that yield easily to the touch, because they will have the most vibrant flavor to play off the warming spices in this refreshing sorbet from cookbook author Suzanne Zeidy. Get the recipe for Spiced Mango Sorbet with Pistachio Tuiles »
Like okra, cactus leaves have a gelatinous interior that lends a creamy mouthfeel to this lightly spicy, sweet-tart granita. Get the recipe for Cactus Ice Granita »
Like a frozen lemonade, this refreshing dessert is achieved with little more than lemon juice, sugar, and time. Get the recipe for Lemon Granita »
Nutty, sweet almonds are used four ways in this super-simple frozen dessert. Get the recipe for Almond Granita »
This refreshing Italian dessert is made with nothing more than brewed espresso and sugar. Get the recipe for Coffee Granita »
The overt sweetness of white chocolate is tamed here by the addition of tart Greek yogurt. Chef John Karangis of Union Square Events serves it as a bed for juicy roasted plums and a sweet, anise-tinged tarragon white wine granita—it's an elegant way to end a summer dinner. Get the recipe for Plum, White Chocolate, and Tarragon Parfait »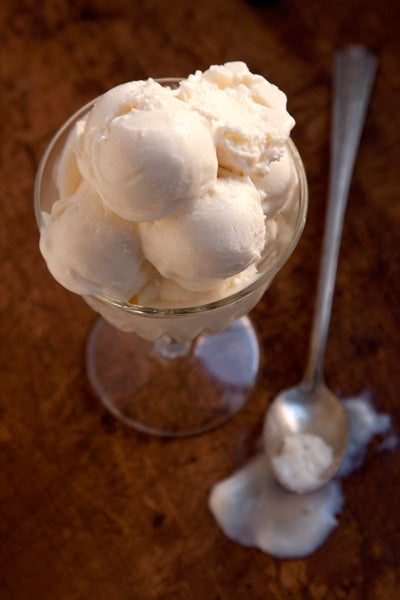 No extra dairy is added to the cream cheese in this tangy, sweet dessert, making it a bit lighter than traditional ice creams. Get the recipe for Cream Cheese Sorbet »