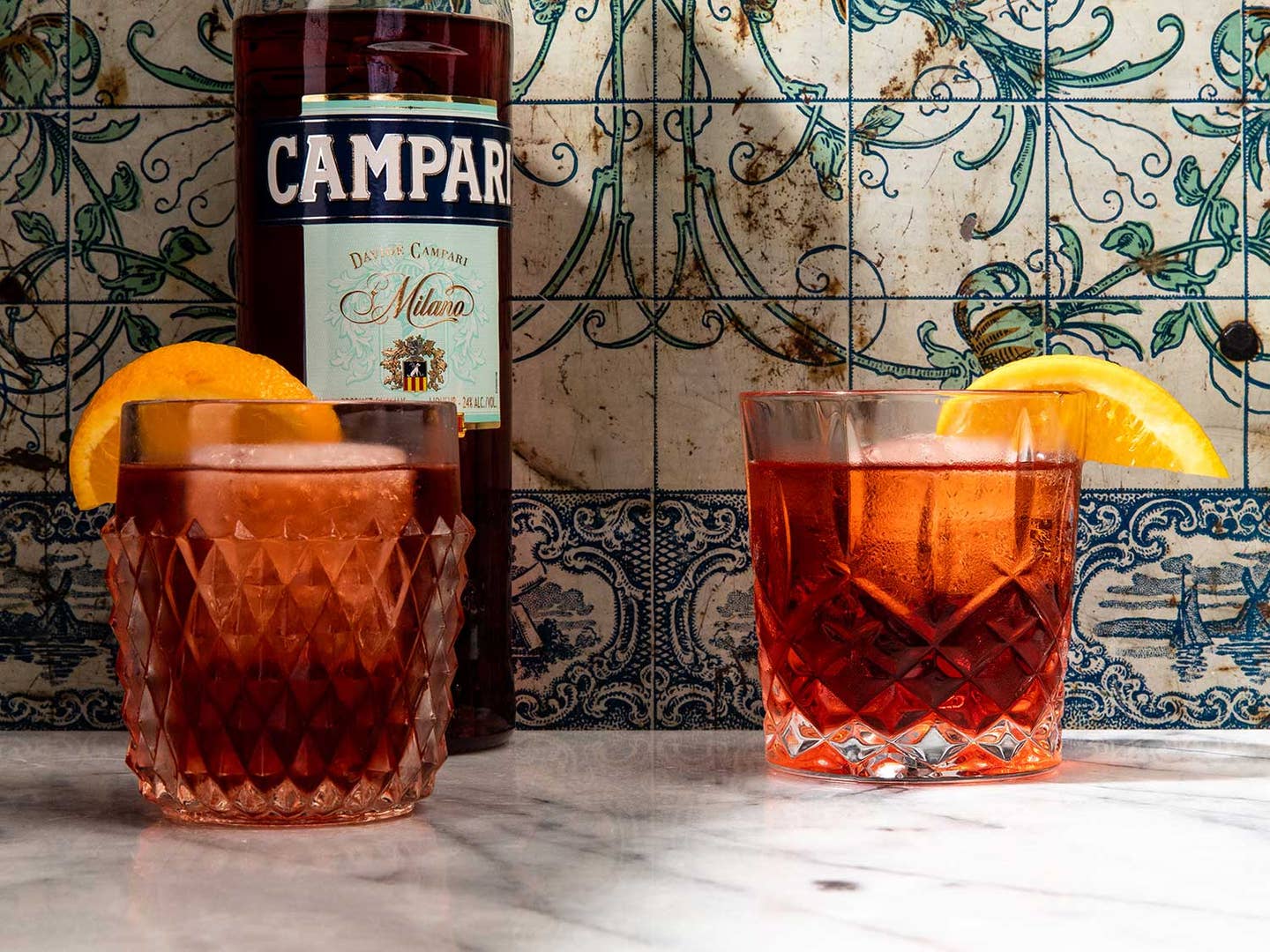 Drinks
13 Negroni Variations to Try Now
The classic Negroni cocktail is made with three carefully balanced ingredients—gin, Campari, and vermouth—but the simple formula can be customized to anyone's taste.
First created for Count Camillo Negroni in 1919 at Florence's Café Casoni, the Negroni cocktail was actually predated by the Milano-Torino, a mix of bitter, barky Campari and sweet vermouth that evolved into the Americano with the addition of soda water. Legend has it that around 1920, at the Count's favorite Florentine bar, he requested something stronger; the soda was replaced with gin, and the Negroni cocktail was born.
True to the cocktail's roots in adaptation, it remains a bartender's favorite plaything today. Is there such a thing as a Negroni without gin? You bet. Replace it with prosecco for a Negroni Sbagliato, bourbon for a Boulevardier, or tequila or mezcal for a diminutive, agave-based TiNegroni. Looking for a Campari substitute? Taste your way through a few of the other bitter, red aperitivos, including Aperol or Cappelletti, or select a more subdued color palette with an herbal, alpine amaro.
As for the fortified wine component, a sweet Italian variety is traditional, but the best vermouth for your Negroni is entirely up to you. (We like a dry, French vermouth like Dolin in the light and refreshing Contessa.) Want your Negroni without vermouth? Lillet or sherry can be lovely, too.
Check out our traditional Negroni drink recipe below, along with 12 genius riffs on the classic.
Large-Batch Negroni Sbagliato
Half-Sized Negroni Cocktail (TiNegroni)
Broken Negroni (Negroni Sbagliato)