Our 22 Best Southern Breakfast Recipes
Southern breakfasts are the ultimate in comfort food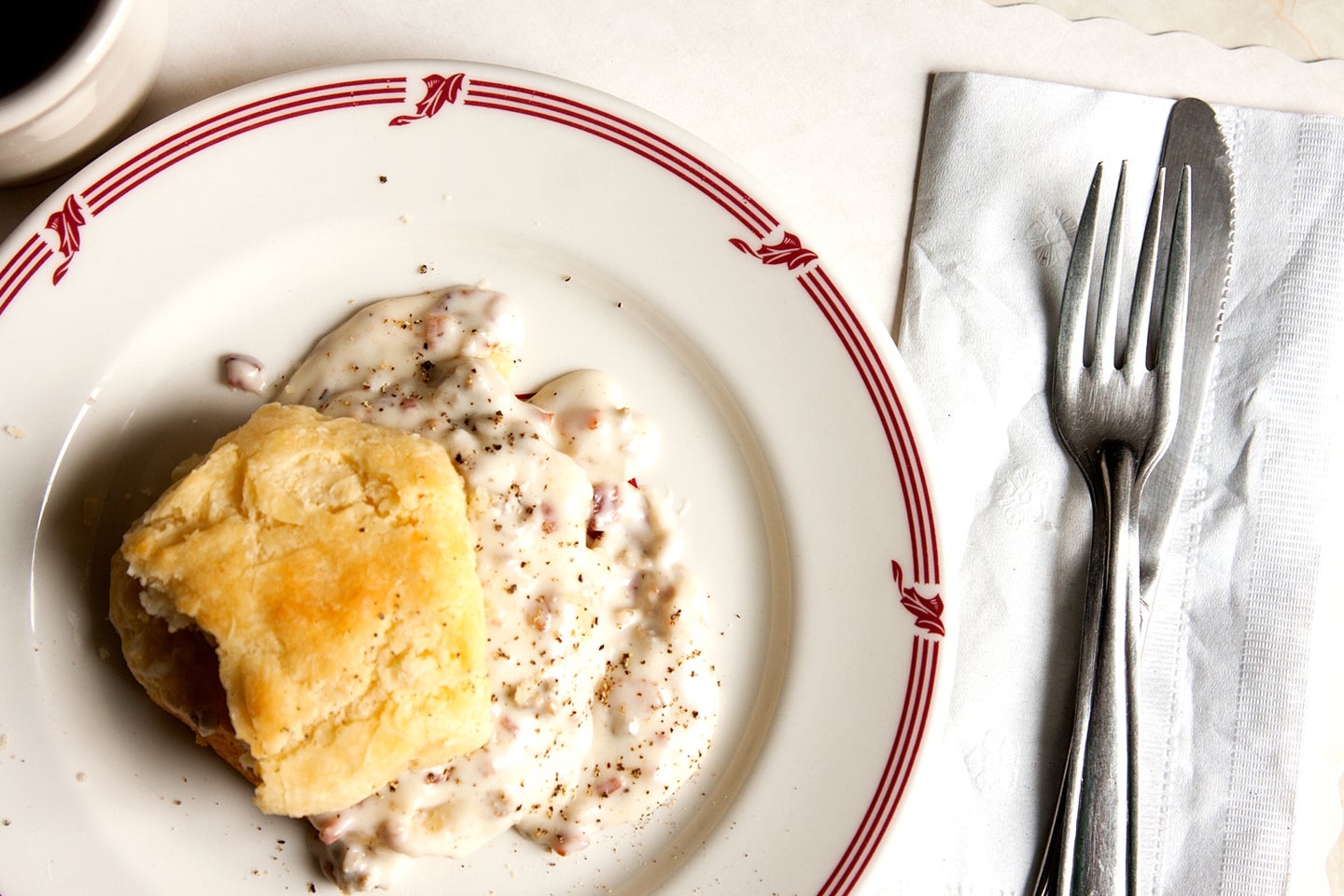 Quick. Picture the perfect Southern brunch menu. It contains biscuits and gravy, right? Grits, too. But are those grits topped with sautéed shrimp or beef grillades? Perhaps you prefer to take your morning protein in the form of chicken-fried steak or smoked trout. Potatoes are a must, of course, ideally in the form of crispy home fries.
Our round-up covers all of those traditional bases, before venturing into less expected territory. Ever heard of Eggs Hussarde? This divine dish, from New Orleans' legendary Brennan's restuarant, tastes like Eggs Benedict…if Eggs Benedict got Bourbon-Street drunk on red wine. Anyone can serve country ham and red-eye gravy, but country-ham-and-red-eye-gravy danishes—now, that's another thing entirely. How about tacos in the A.M.? These Tex-Mex breakfast-bar ideas will convince you that it's a very good idea, indeed.
Southerners don't think twice about drinking way before 5 o'clock, which is why we consider this Cajun bloody Mary merely medicinal. They also understand that dinner isn't the only meal deserving of dessert. So our compendium of classic Southern breakfast recipes includes plenty of sweet offerings, from pecan sticky buns to sweet potato pancakes. After that? Put your hand to your forehead, find a fainting couch, and take a much-needed nap.
Get seasonal recipes, methods and techniques sent right to your inbox—sign up here to receive Saveur newsletters. And don't forget to follow us on Instagram at @SaveurMag.
Biscuits with Sawmill Gravy
Country Ham with Red-Eye Gravy and Grits
Grillades and Grits
Home Fries
Smoked Trout Hash
Cream Cheese Cinnamon Rolls
Country Ham with Red-Eye Gravy and Grits
Brennan's Eggs Hussarde
Country Ham and Red-Eye Gravy Danish
Pecan Sticky Buns
Chicken-Fried Steak with Sausage Gravy
Cajun Benedict
Eggs Sardou
Country Ham Biscuits
Corned Beef Hash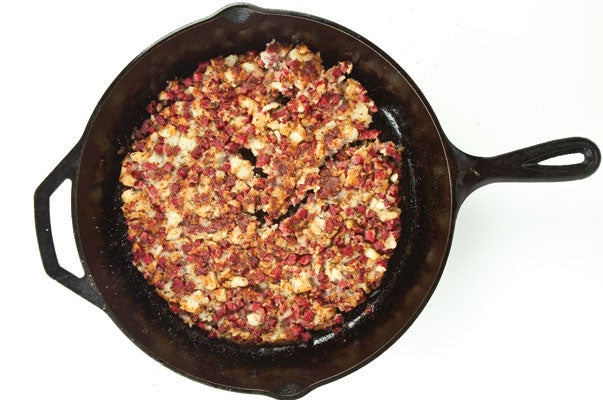 Sweet Potato Pancakes
Shrimp and Grits
Super-Flaky Buttermilk Biscuits With Honey Butter
Rock 'N' Rye Peach Jam
Fully Loaded Breakfast Tacos
Green Chile Grits
Cajun Bloody Mary