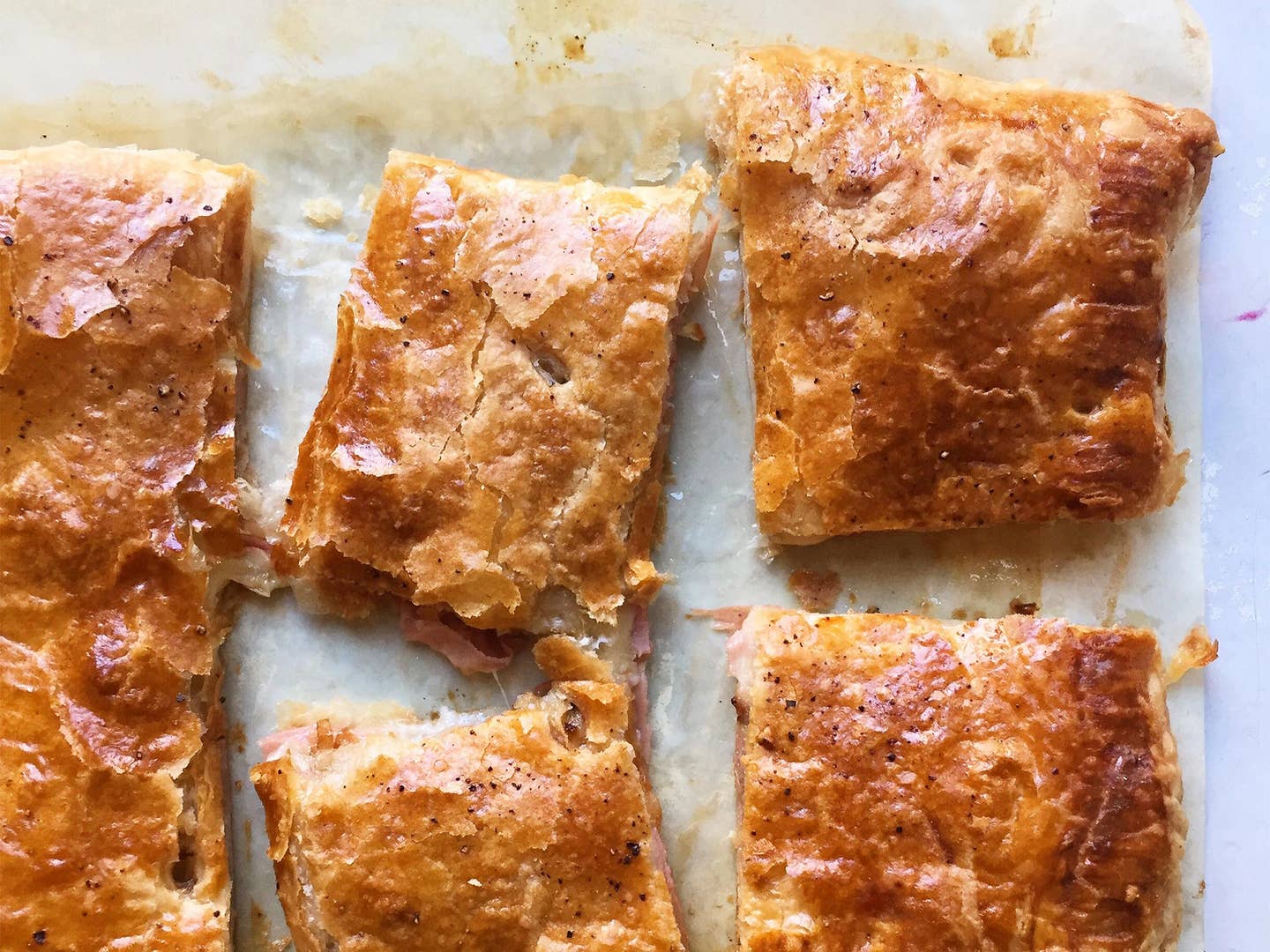 Recipes
Our 24 Best Savory Pies
From beef empanadas to artichoke pasties, these savory pie recipes are well worth their salt.
In the United States, we typically relegate pie to the dessert menu. With a few notable exceptions (hello, chicken pot pie), Americans tend toward sugary fillings like apple and cherry. What a shame. Savory ingredients deserve to be wrapped in pie crust, too.
One-dish meals so satisfying they rarely require a side, savory pies just might be the ultimate comfort food. Most freeze well, making for convenient make-ahead dinners or, in the case of savory hand pies, on-the-go lunches. And while it takes practice to nail the perfect from-scratch, all-butter pie crust, once you do, that dough can be frozen, too.
Cooks who don't feel like fiddling with a rolling pin can always look to quality store-bought pie shells, puff pastry, or phyllo dough—a key ingredient in Mediterranean classics such as Greek spanakopita and Moroccan b'stilla. That British pub staple, the shepherd's pie, forgoes the flaky envelope altogether in favor of mashed potatoes.
Peruse the best meat-pie recipes the U.K., Italy, Chile, South Africa, and Canada have to offer, and see if you don't want pie for dinner. Pescatarian and vegetarian types: You'll find temptation in the form of crawfish hand pies and veggie tarts. After all, why should fruit have all the fun?
Mortadella and Fontina Slab Pie
Italian Easter Pie (Pizza Gain, a.k.a. Pizza Rustica)
Beef Short Ribs Empanadas
Beef Cheek and Stout Pie with Stilton Pastry
Chicken Pot Shepherd's Pie
Bobotie (South African Meat Pie)
Stargazy Pie (English Sardine Pie)
Rabbit and Crawfish Stargazy Pie
Jerusalem Artichoke and Comté Pasties
Tourtière (Québécois Meat Pie)
Moroccan Pigeon Pie (B'stilla)
Perfect Blue Cheese Quiche With Whole Grain Crust
Veal and Pearl Onion B'Stilla
Quebecois-Style Mixed Meat Pie (Cipaille)
Savory Rice Pudding Pie (Karjalanpiirakka)