The Best Weekday Breakfast Recipes for Better Mornings
Eating a great breakfast doesn't mean being late to work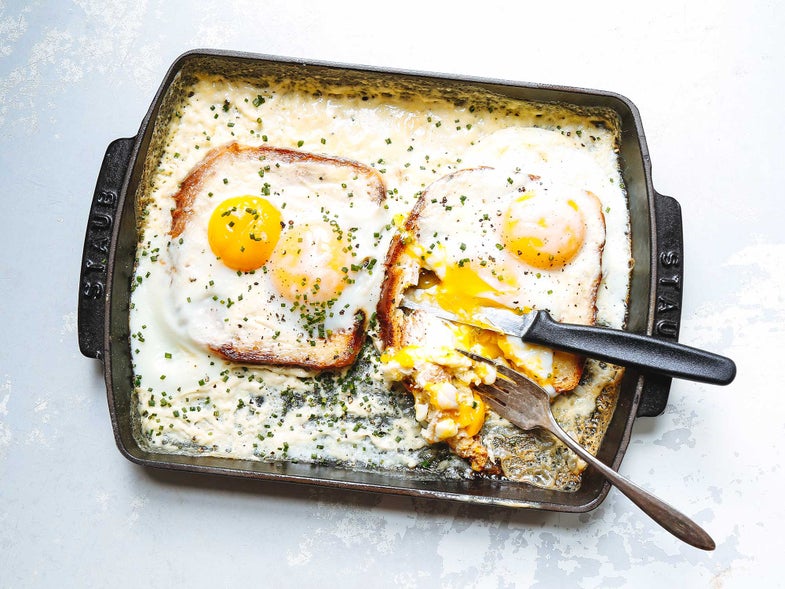 We've all been there: you miss your alarm, you're running late to work, and worst of all, you're hungry. And even when you wake up on time, it can be hard to squeeze in a full breakfast. We're here to help.
With quick morning-friendly recipes and a few make-ahead dishes, it's possible to enjoy a feast in the AM and still make it to work on time. The easiest path to a quick breakfast is simply making your meal the night before: many baked goods can be stored several days. Think classic muffins, like our lemon poppyseed or banana oatmeal crowdpleasers. Toast is another popular on-the-go choice. Just spread some of our rhubarb-strawberry—made with rhubarb, strawberries, sugar, and lemon juice. Make a big batch and can it and you'll have homemade jam anytime you want it.
If you have a few extra minutes, go savory. Fried eggs are quick and filling, and make for excellent breakfast sandwiches. Or use them to top our Philippine garlic fried rice, a hearty, savory breakfast that makes the most of your leftover rice.
Never skip breakfast for a lack of time thanks to these quick and easy breakfast recipes.