Don't Sleep on the Humble Bell Pepper
17 recipes that celebrate the sweet and fragrant nightshade.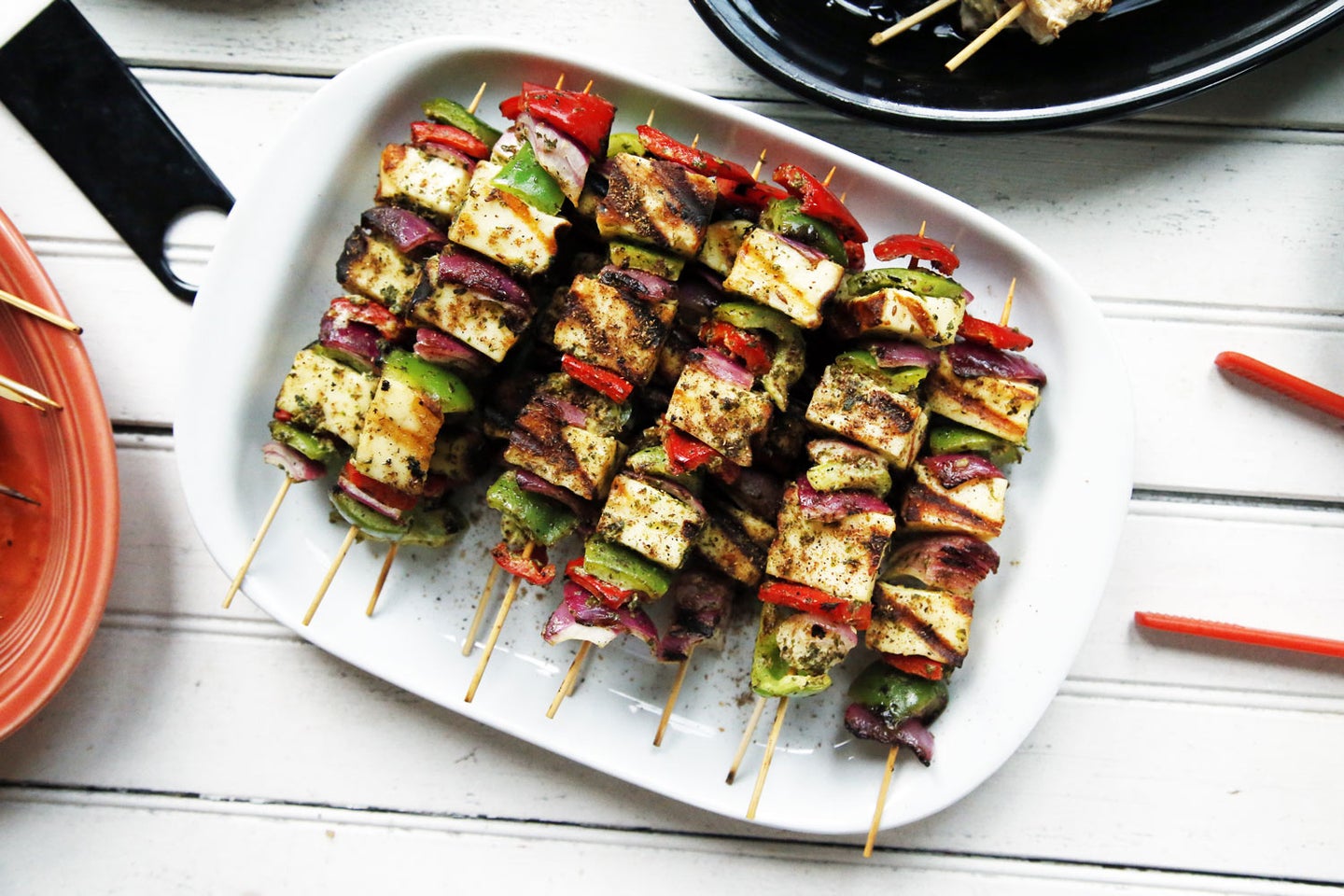 Dear bell pepper. You sweet charmer, thank you for not trying to actively hurt us. 
The milder cousin of the capsicum genus, the bell pepper is heftier and far milder than than most of its fiery cousins—but it's hardly short on flavor. Red, green, and yellow versions of this colorful breed adorn conventional supermarket produce sections year-round, while at the green market, late summer invites a full spectrum of the reliable nightshade, ranging from ghostly white to moody purple. 
Due to its inoffensive and aromatic flavor profile, the bell pepper melds as easily into complex dishes as onions and celery. In fact, this trio of ingredients makes up the Cajun and Creole culinary "Holy Trinity," which is incorporated, with rare exception, into gumbos, jambalayas, and other Louisiana classics. 
Bell peppers are also widely loved in Europe, where they frequently take center stage in summery pastas and sandwiches, while in Asia, delicate slivers often make for a crunchy and elegant addition to salads, slaw, and stir-frys.
Roasting and grilling blisters pepper skins, providing a compellingly smoky note, while poaching in oil draws out the ingredients' sweetness and depth. Try adding them to omelettes, pizzas, or pickles, or check out even more ideas in our collection of bell pepper recipes below.
Charred bell peppers and onions balance the mily richness of fresh cheese in these colorful vegetarian skewers. Get the recipe for Paneer Tikka Kebabs »
The trick to achieving tender, flavorful octopus is to first boil it before finishing on the grill. Serve the tentacled sea creature with a fiery red pepper romesco. Get the recipe for Grilled Octopus with Green Lentils and Romesco »
Pesto, parmesan, and heavy cream makes for a rich sauce for vegetables and fettuccine. Get the recipe for Fettuccine with Pesto Cream Sauce, Roasted Red Peppers, and Spinach »
Marinated and roasted red peppers top a crunchy, olive oil-rich crust in this Mallorcan red pepper tart, also known coca mallorquina, from chef Fabio Trabocchi. Get the recipe for Mallorcan Red Pepper Tart (Coca Mallorquina) »
Adding sriracha to chunky pimento cheese ups the spice factor and offsets the creaminess of the cheddar. Get the recipe for Pimento Cheese Sandwich with Homemade Pickles »
Penn Hongthong, the author of Simple Laotian Cooking (Hippocrene, 2003), taught us that charring the vegetables for this dip is the secret to its smoky flavor. Get the recipe for Lao Tomato Dip »
Pulled pork stands in for the burnt ends of barbecued brisket in this robust Kansas City-style bean chili. Get the recipe for Rye's Red Chili »
Lighter than the rich and meaty ragùs of other Italian regions, this Abruzzo specialty features bell peppers mixed into the sauce and cooked briefly so they retain their shape and lend a pop of sweetness. Get the recipe for Spaghetti alla Chitarra with Lamb and Sweet Pepper Ragù »
A chunky romesco sauce brings out the beefiness in this hearty sandwich. Get the recipe for Roast Beef Sandwich with Walnut Romesco »
Jalapeños, red bell peppers, poblanos, and serranos come together in this spicy-sweet jelly from Elizabeth Stark, the blogger behind Brooklyn Supper. Get the recipe for Four Pepper Jelly »
Chickpea flour is the base of the frying batter for this appealing Gujarati snack. Get the recipe for Batter-Fried Peppers and Bananas »
The process for preparing this Portuguese condiment is long, but it is rewarding. Get the recipe for Portuguese Red Pepper Paste (Massa de Pimentão) »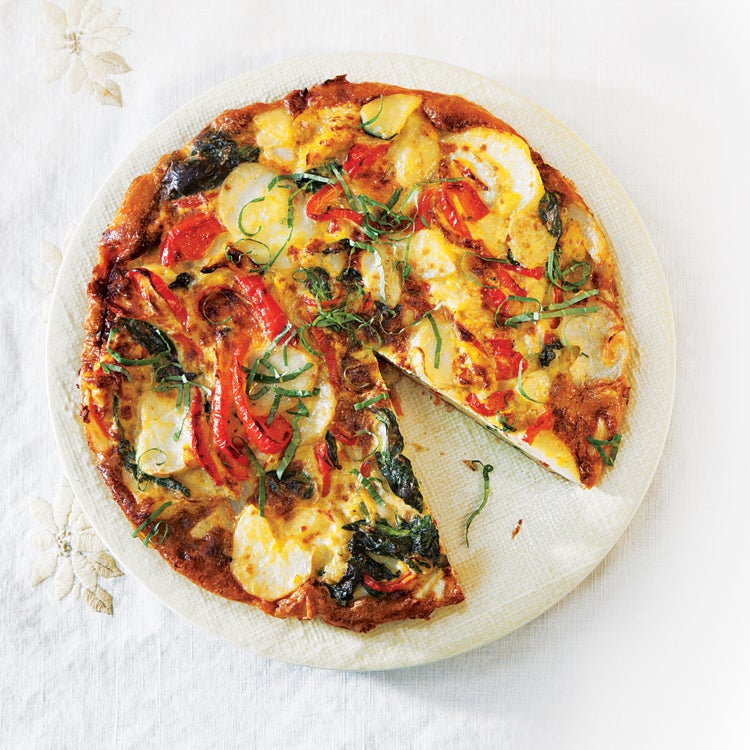 This basil-laced potato and vegetable frittata makes for a satisfying lunch. Get the recipe for Potato, Spinach, and Red Pepper Frittata » Andre Baranowski
Skillet-seared sausage with fried peppers and onions is a simple yet filling campfire meal. Get the recipe for Sausage and Peppers »
This hearty pilaf draws its sweetness from dried fruit, earthiness from black quinoa and pine nuts, and crunch and color from bell pepper. Get the recipe for Fort Rice Pilaf »
Louisiana's Café Vermilionville smokes the turkey for this luxurious gumbo right out back in a makeshift smoker. The resulting dish embodies the rich flavors of dark roux and barbecued meat. Get the recipe for Smoked Turkey and Adouille Gumbo »
Skillet-seared sausage with fried peppers and onions is a simple, filling campfire meal. For extra heft, pile the sausages and vegetables into fire-toasted buns. Get the recipe for Sausage with Peppers and Onion »