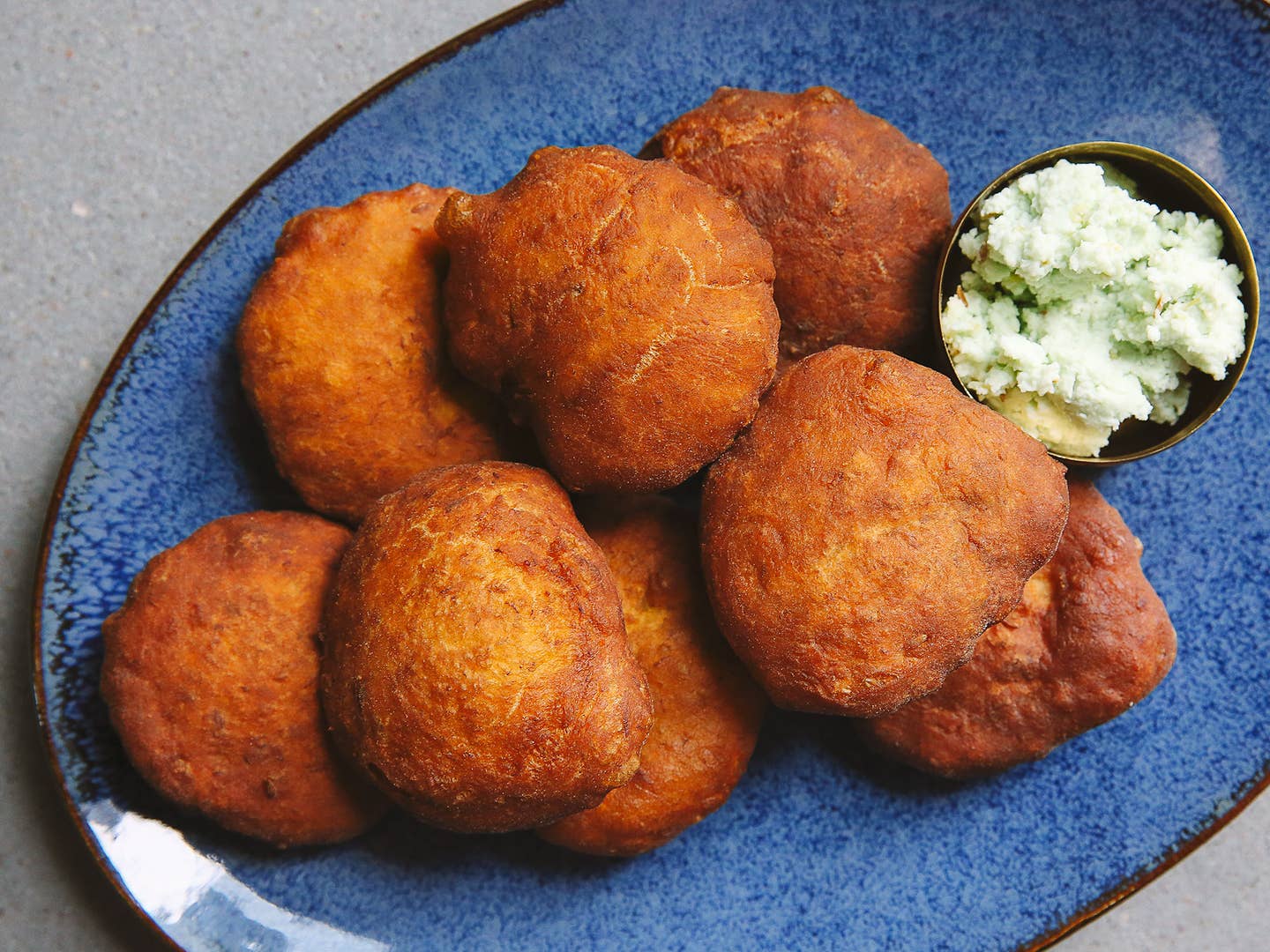 Recipes
Ideas for Ripe Bananas
Never waste overripe bananas again
Bananas are a cheap, healthy, delicious snack, so it's easy to pick up a bunch at the supermarket. But they have a fairly short lifespan on the counter, so it's just as equally to not use them fast enough and end up with bananas too ripe to eat plain. To get around this, you need to eat them faster for figure out ways to use them once they leave their prime. We've got both sides covered. From banana bread and pudding (and bread pudding) to chutney and cocktails, we've rounded up our favorite banana recipes.
Very ripe bananas are great for adding moisture and a subtle, fruity sweetness to baked goods. Try them in our pecan-studded banana bread, hearty banana muffins, or these delicious banana desserts. Both recipes use tangy buttermilk to balance the bananas.
If you're looking for an unusual way to use bananas, incorporate them into Indian food. Sonth is a fruit chutney consisting of bananas and grapes seasoned with cumin seeds, black pepper, and black salt. Creamy yogurt-based chutneys are a staple for taming the fiery heat of chiles—one version is made with banana and grated coconut.
Tropical frozen daiquiris are often made with banana. The Beach Towel is a daiquiri variation made with strawberries, banana, and cream. For something a little more refined, go with the No Bananas Today, made with rum, banana liqueur, and a homemade banana syrup.
Never waste bananas again thanks to our collection of banana recipes.
Chocolate-Hazelnuts and Banana Crêpes
Indian Fried Banana Cakes (Mangalore Buns)
Marwari Masala-Spiced Fruit Chutney (Sonth)
Fermented Banana and Dark Chocolate Pudding
Banana Fritters with Cinnamon-Sugar and Rum
Classic French Banana Cream Pie
Grilled Banana-Pear Pancake
Banana and Dark Rum Bread Pudding
Fromage Blanc, Banana, and Membrillo Sandwich
Banana and Cheese Pudding (Sombremesa de Banana com Queijo)
White Chocolate Bread Pudding with Bananas and Rum Sauce
Whole Grain Chocolate Banana Pancakes
Yogurt with Banana and Grated Coconut (Kela ka Raita)