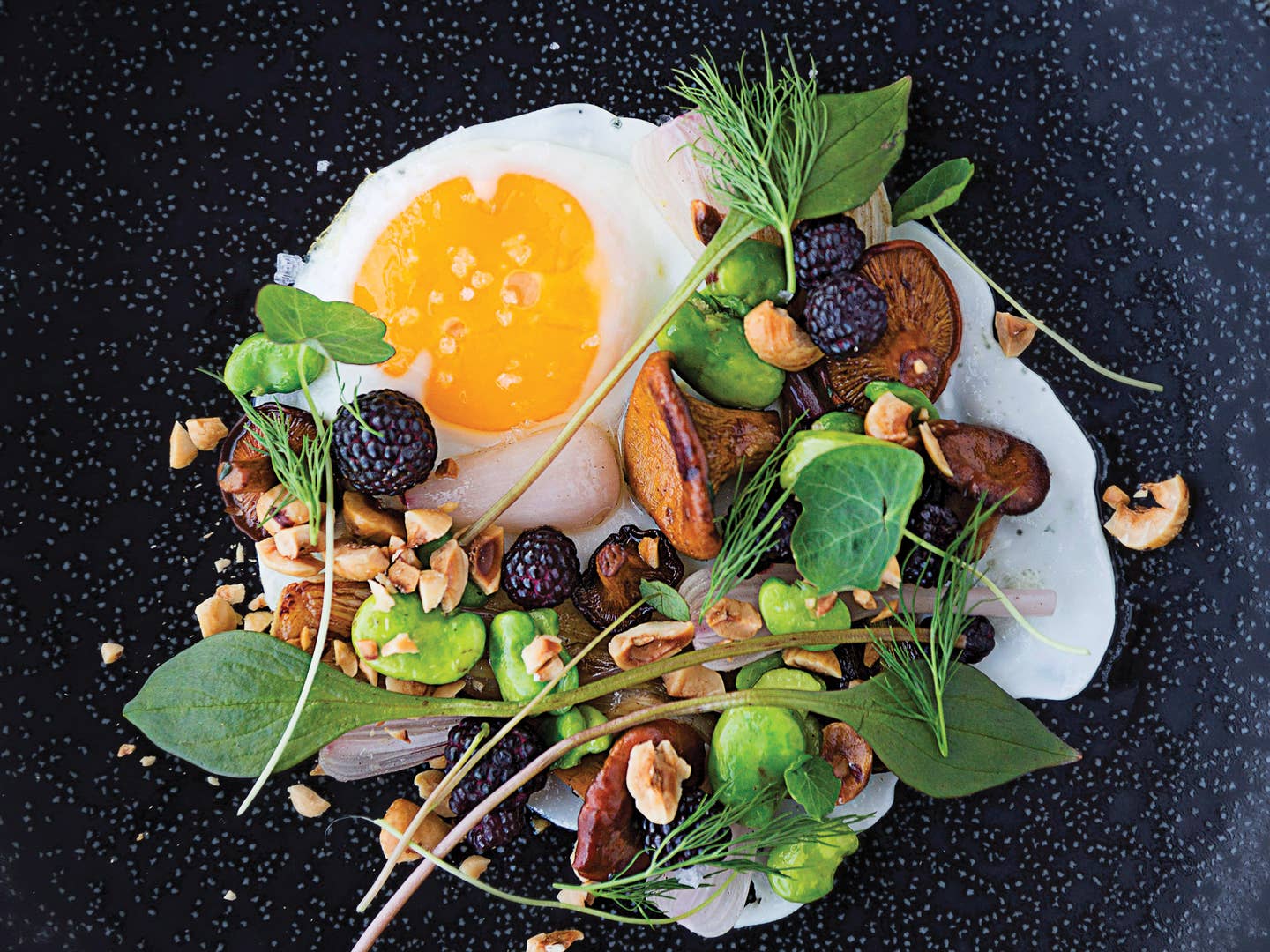 Recipes
Elegant Breakfast In Bed Recipes
Begin your day with a fancy breakfast fit for royalty
We don't always have as much time as we'd like to make breakfast, but when we have a good reason to go all out, we do. A fancy breakfast in bed is one of our favorite ways to say "I love you", on Valentines Day or any day at all!
If your sweetheart has a sweettooth, consider whipping up a batch of Espresso Waffles with Mocha Drizzle or Apple Cinnamon Bostock. If something more savory belongs on the menu, get started on a batch of Tartine Bakery's Kimchi, Bacon, and Egg Danish or a quick Basque-style Tortilla.
Whatever you decide on, don't forget the bubbly—on its own, Champagne is a perfectly acceptable breakfast beverage, or get even fancier with a festive, sparkling cocktail.
Perfect Blue Cheese Quiche With Whole Grain Crust
Baked Egg Danish with Kimchi and Bacon
Espresso Waffles with Mocha Drizzle
Fried Egg with Hazelnuts, Chanterelles, Green Garlic, and Blackberries
Waffle Sandwiches with Cecina, Avocado, and Arugula
Ricotta and Honey Sandwich
Arugula and Pistachio Pesto Quiche
Mixed Berries and Mint with Berry Shrub
Grated Potato and Cheese Omelette
Basque Potato and Pepper Tortilla with Ham and Cheese
Salami, Oven-Roasted Tomato, Mozzarella, and Basil Omelette
Cranberry Crumb Cake with Almonds and Oats
Biscuits with Pancetta, Collard Greens, Marbleized Eggs, and Espresso Aïoli
Scrambled Eggs with Black Truffles
Date, Parsley, and Sumac Quiche with Crushed Almonds
Cornflake-Crusted Brioche French Toast
Hong Kong-style Coffee with Sweetened Tea (Yuanyanga)
Heirloom Tomato Bloody Mary