22 Essential Mexican Recipes for Cinco de Mayo
Start with chilaquiles for breakfast, end with a tres leches for midnight snack.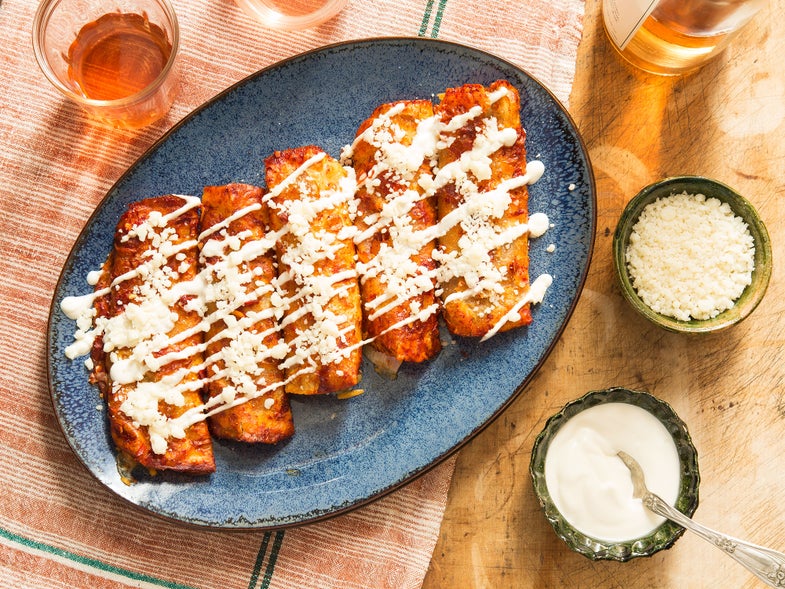 Cinco de Mayo commemorates Mexico's victory over France at the Battle of Puebla during the Franco-Mexican War in 1862. Though not a major holiday in Mexico, the fifth of May become a big celebration of Mexican heritage in the United States, especially in areas with larger Mexican-American populations. Below, please find some of our best Mexican and Mexican-inspired recipes—from flavorful, salsa-drenched Mexican breakfasts to delicious Mexican dessert recipes that are sure to win over a crowd. Like a challenge? Try making your own masa by hand. And of course, we have tacos and margaritas, too.