Kick Off The Big Game With Our 21 Best Super Bowl Recipes
Small bites, crispy snacks, and 3 fiery chilis almost as spicy as half-time.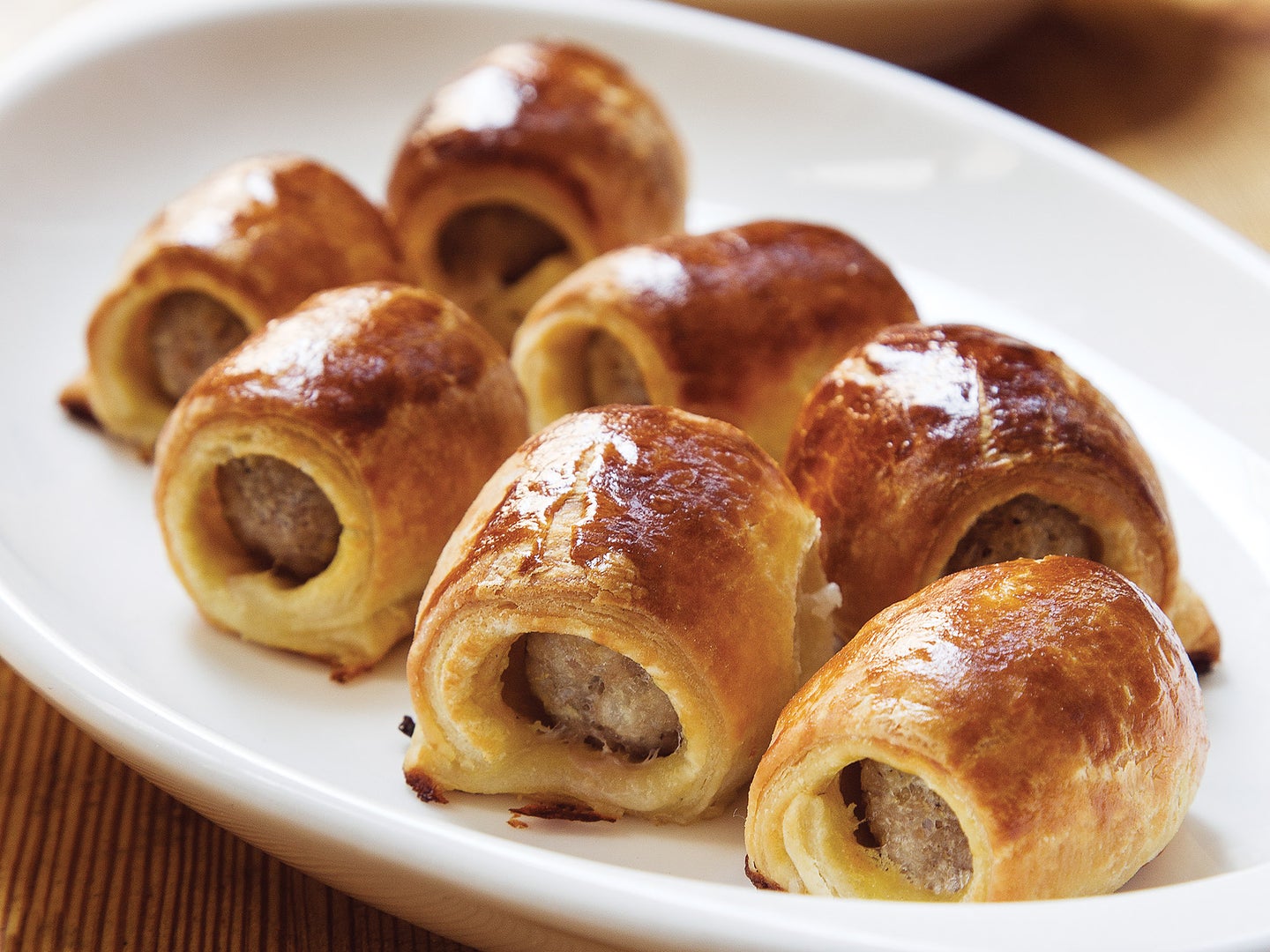 Football season is gearing up for its major moment, and whether you're betting on the Bengals or rooting for the Rams, one thing unites us all: Snacks. Maybe you're assembling a spread of finger foods for a game-day houseparty—or just planning to enjoy the showdown and some crispy homemade fried chicken from the comfort of your own sofa. Either way, our best Super Bowl recipes are a surefire way to a touchdown at the table.
This quick tomatillo-based green chili stew from VICE culinary director Farideh Sadeghin tastes like it simmered on the back of the stove for hours and is perfect for game day or a weeknight dinner. Get the recipe >
The Georgian restaurant Diaroni is famous for its delicate veal ribs. Since ribs these fine are hard to find in other countries, cookbook author Carla Capalbo sometimes substitutes baby back pork ribs. For added flavor, marinate the meat several hours before cooking. Get the recipe >
For culupidia frita con limón, a popular street food in Israel, florets are coated in a flour and egg batter, and then fried. These starters are great to round out your Super Bowl recipes, covering your vegetarian starter options. Get the recipe >
When made with properly fatty bacon, the filling in these rustic buns melts into an irresistible fondant of smoked pork and onions, each one indistinguishable from the other. To replicate the rolling, radiant heat from the traditional Latvian cepeškrāsns (wood-fired ovens) that give these buns their burnished tops, bake in a very hot oven for the first several minutes of baking. Get the recipe >
Inspired by the small bites known as cicheti that food writer Dana Bowen ate in Venice, these crisp mini-sandwiches are deep-fried and filled with molten cheese. Get the recipe >
Simply seasoned, with a thin, crisp coating and tender, juicy meat, the fried chicken from Charleston, South Carolina's recently shuttered Martha Lou's Kitchen (RIP) is some of the best we've tasted.. Get the recipe >
Surullitos—cheesy, fried cornmeal sticks—are a popular snack in Puerto Rico and a great fried finger food for game day. Dunk them in homemade mayoketchup, a simple sauce of ketchup and mayo, seasoned with garlic, and a dash of Sofrito, Adobo, or hot sauce. Get the recipe >
Crispy breading encases gooey melted mozzarella cheese in this classic appetizer. Get the recipe >
This Georgian flatbread is from the region of Samegrelo, which borders the Black Sea. It is not, however, beach food. Stuffed with salty cheese and griddled, then heaped with even more cheese and baked, this is stick-to-your ribs winter cooking at its best. Georgians prepare this bread using a crumbly local cheese called imeruli, or a mixture of imeruli and the milder, more elastic sulguni. We substituted a mixture of low moisture mozzarella and strong, tart feta that gets you very close to the traditional version for an easy, cheesy addition to your Super Bowl recipes. Get the recipe >
This party snack from Eric W. Bolyard of Compagnie NYC keeps all the best parts of buffalo chicken—juicy meat, hot sauce, and crisp fried bits—in a neat and tidy package. Get the recipe >
These molten, cheese-filled domes are the perfect Super Bowl starters. Get the recipe >
The dough, a variation on a Southern-style biscuit dough, is rolled out and folded several times to ensure delicate layers. Leftover dough and scraps can be rolled out again and cut and baked into biscuits. The dough can also be made in advance and refrigerated for up to 2 days or frozen until ready to use. Get the recipe >
In this take on cheese dip, chef Sara Hauman of Huxley in San Fransisco tosses grilled sweet corn into a pool of milky ricotta, aromatics, and herbs, then bakes the mixture until it's bubbling and brown. Get the recipe >
Known as chupe de centolla, this Chilean crab gratin borders on a cheesy crab dip. While similar South American chupe are always prepared with milk-soaked bread and any combination of shrimp, scallops, shellfish, meats, and cheeses, Patagonia's version relies solely on the massive local king crabs, the hallmark of fishermen's kitchens along Chile's southernmost coast. Get the recipe >
This recipe is a far cry from the gloopy, mayonnaise-like onion dip you'll find in a jar at your local grocery store. It's light, tangy, and inspired by Persian mast-o-musir, a mix of diced shallots and yogurt or labneh. Here, the alliums are lightly cooked to soften their bite; it's the perfect thing to make for a beach picnic or summer cookout. Get the recipe >
With both serrano chiles and jalapeños, the dip has a bright spiciness that cuts through the richness of two cheeses. The tangy sour cream added at the end brings it over the top. Get the recipe >
Grind your cilantro, onion, and chiles into a paste before folding in mashed avocado for the deepest flavor. Get the recipe >
Brisket is braised in stout, bourbon, and soy sauce in these spicy pimento cheese-topped sliders from Edward Lee, executive chef at 610 Magnolia in Louisville, KY. Get the recipe >
Redolent of warm spices, deeply flavored Cincinnati-style chili, whether prepared two-way (chili over spaghetti), three-way (with cheese), four-way (with onions), or five-way (with a finishing flourish of kidney beans), is a Midwestern classic. Get the recipe >
Quick-pickled cremini mushrooms and red onions are a zesty foil for juicy blue cheese-stuffed burgers. Get recipe >
Beef suet and masa give this Lone Star chili (no beans, no tomatoes) its distinctive flavor. The recipe comes from Carter Rochelle, a native Houstonian and chili connoisseur. Get the recipe >
This recipe comes from London-based food stylist Lucy-Ruth Hathaway. We recommend frying a bite of sausage to test for saltiness before assembly.  Get the recipe >
Guadeloupe-born actress Suzy Palatin adapted the traditional Belgian method of making frites to land on this superlative potato recipe, and french fries are simply a must for Super Bowl recipes. Get the recipe >