37 Best Asian Appetizers and Finger Foods
This collection of easy Asian appetizers includes Vietnamese, Chinese, and Japanese dishes.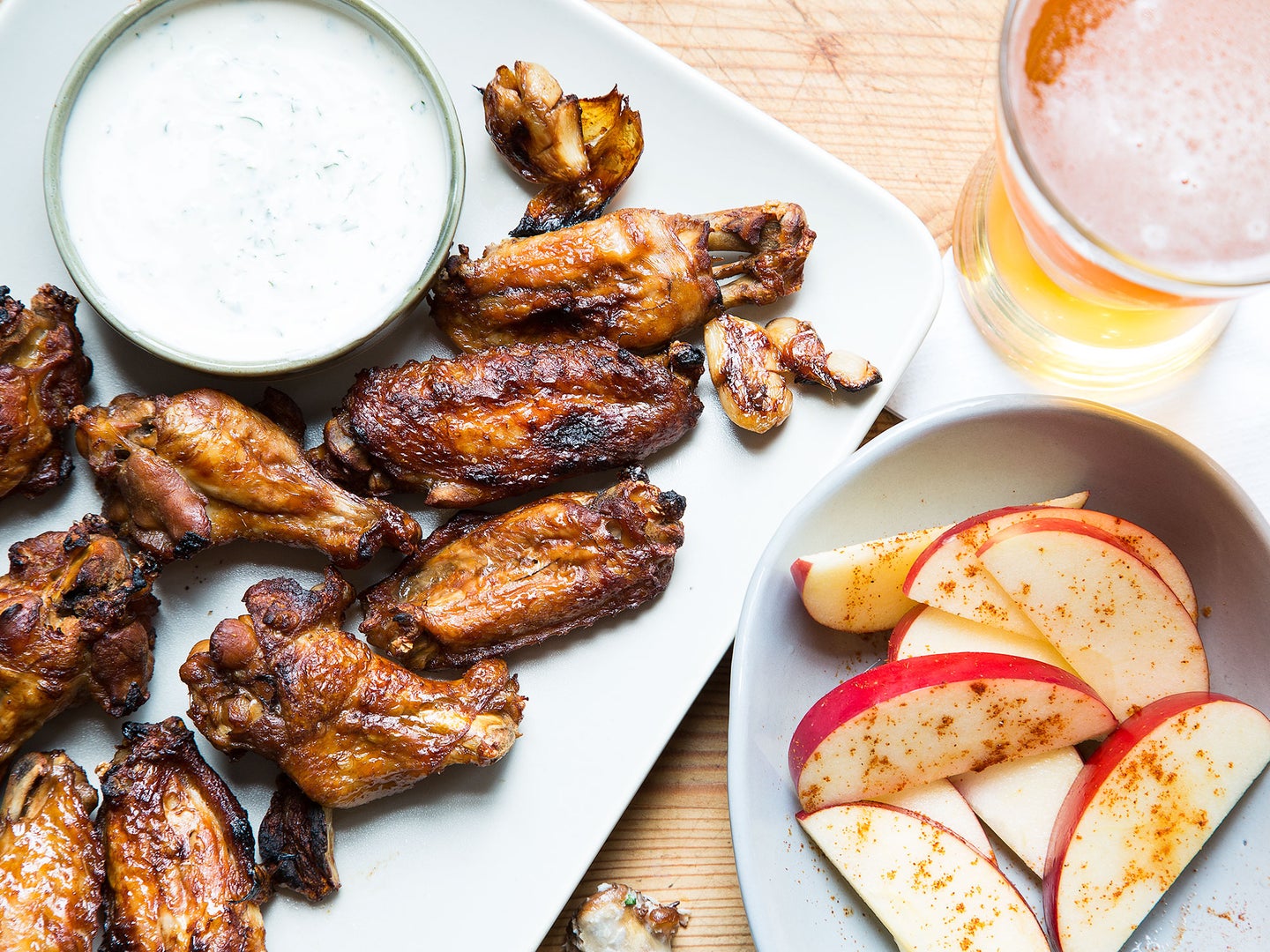 From spring rolls to sushi, the vast continent of Asia (and its islands) has given rise to an incredibly wide array of finger foods. If you consider fried chicken wings a quintessentially American snack, then you need to get your hands on some Japanese karaage or Filipino-style adobo wings. Our favorite Indonesian method calls for simmering the wings in coconut water before frying, imparting subtle sweetness. And chargrilled, garlicky Vietnamese wings prove irresistible when served with savory nuoc cham dipping sauce.
There is, perhaps, no party food more fun than meat-on-a-stick, and satay among its most elegant and adaptable incarnations. A traditional Indonesian satay can be made with chicken or lamb, but you'll find different styles across Southeast Asia. Singaporean satay udang marries shrimp with lime juice, brown sugar, and ground macadamias, while the sweet-and-spicy mussel skewers known as hoi malaeng puu hail from southern Thailand.
Of course, when many people think "Asian appetizer," they think "dumpling." They also, erroneously, think "Chinese food." This broad snackable category includes Japanese gyoza, Taiwanese shui jiao, Indian samosas, and Thai pun sip. Whether stuffed with beef, pork, or seafood—steamed, boiled, or fried—potstickers are potluck gold.
But why stop there? From Vietnamese riblets simmered in caramel to vegetarian samosas from India,, our roundup of easy Asian appetizer recipes offers sweeping inspiration. Still hungry? Check out our round-up of finger-food recipes from around the world.
Spicy Cashew-Peanuts
Kimbap
Chinese Steamed Pork Buns
Get seasonal recipes, methods and techniques sent right to your inbox—sign up here to receive Saveur newsletters. And don't forget to follow us on Instagram at @SaveurMag.
Uyghur Flatbread (Nángbĭng)
Japanese Rice Balls (Onigiri)
Chile and Cumin Lamb Kebabs (Yángròu chuàn)
Deep-Fried Pork Spring Rolls (Lumpia)
Crab Spring Rolls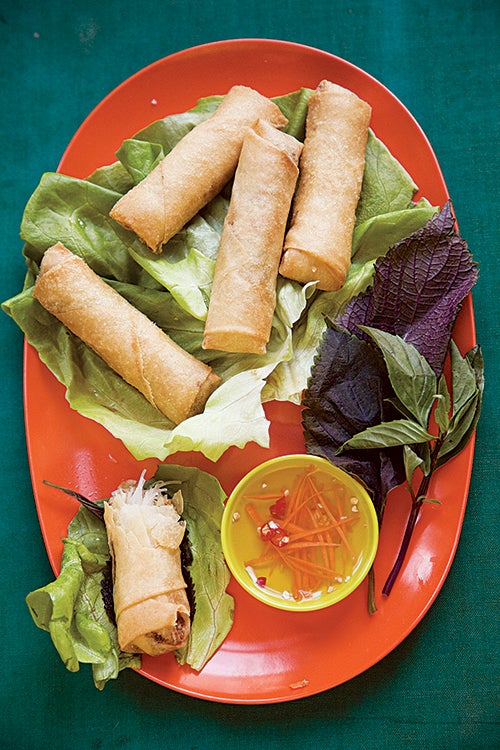 Adobo Chicken Wings
Angel Cruz Beef Skewers
Korean Rice Cake
Pork and Kimchi Potstickers
Lobster Ceviche with Limestone Lettuce
Japanese-Style Chicken Wings
Indonesian-Style Chicken Wings
Padang-Style Mashed Potato Fritters (Perkedel Kenteng)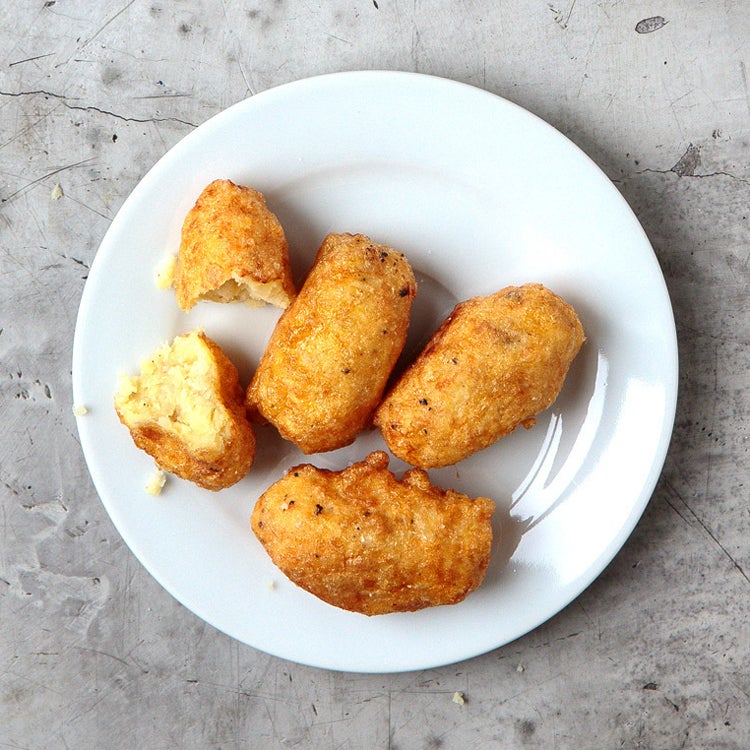 Vietnamese Lettuce Wraps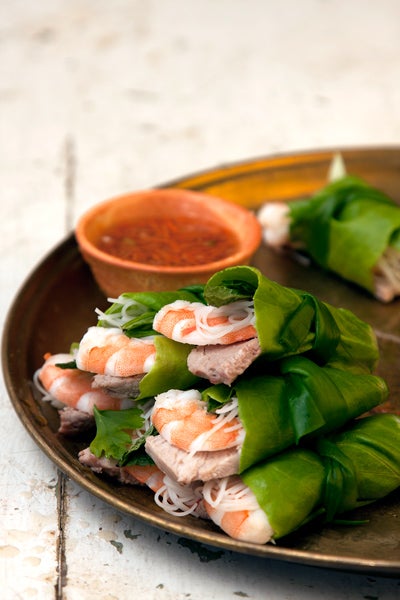 Chicken Satay (Satay Ayam)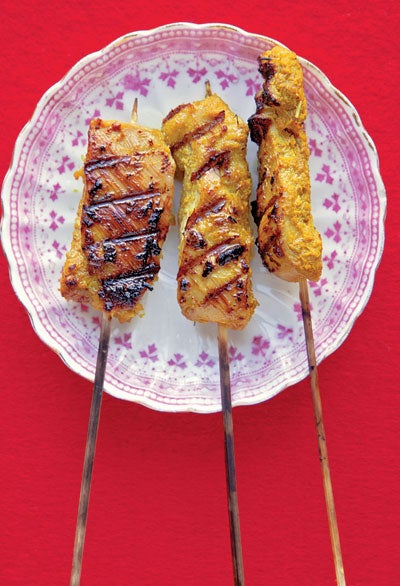 Southern Thai-Style Mussel Satay (Hoi Malaeng Puu)
Nori Maki (Nori Rolls with Japanese Omelette, Shiitake Mushroom, and Halibut)
Scallion Pancakes (Cong You Bing)
Sushi Bar Tuna Sandwich
Edamame-Miso Tuna Sandwich
Pork Riblets Simmered in Caramel Sauce
Korean Fried Chicken
Classic Sausage and Pâté Banh Mi Sandwiches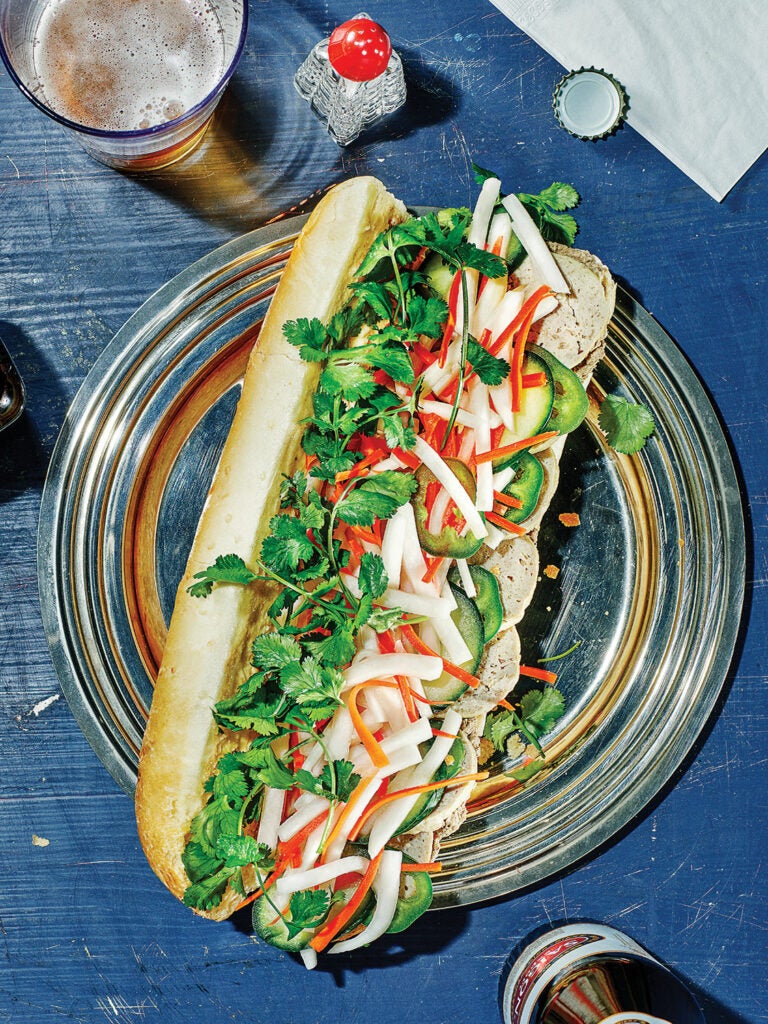 Pan-Fried Spicy Beef Dumplings
Boiled Pork and Chive Dumplings
Japanese Grilled Chicken Meatballs (Tsukune)
Grilled-Chile Dip with Shallots and Garlic (Nam Phrik Num)
Preserved Yu Choy Green Dip (Nam Phrik Nam Phak)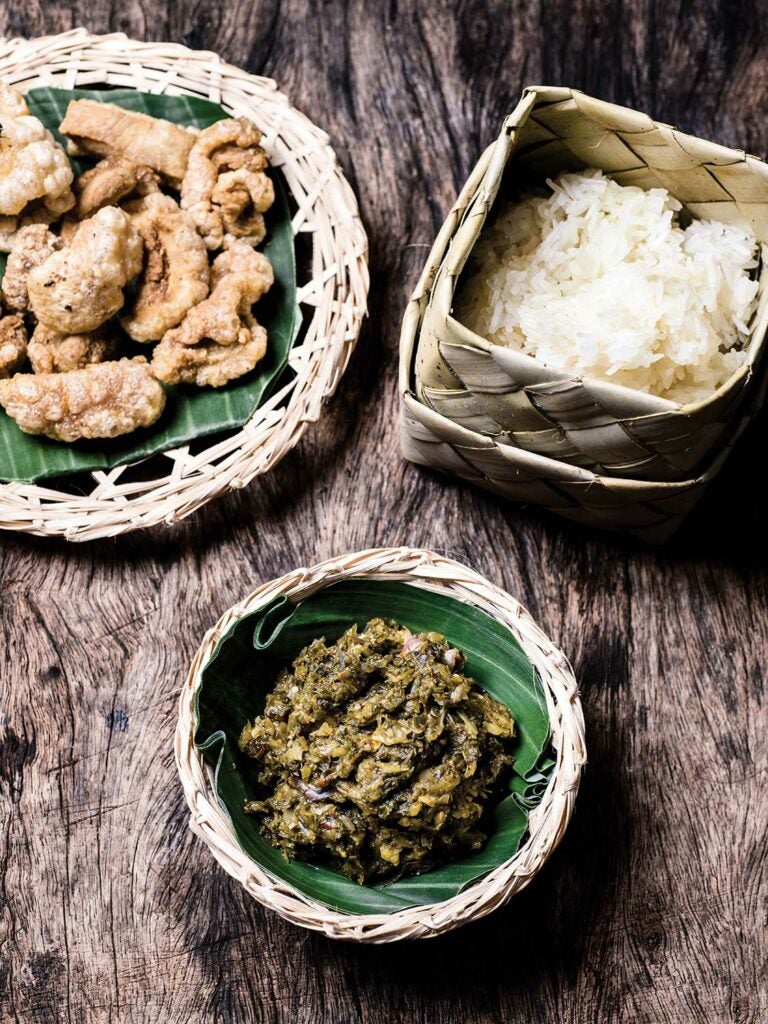 Grilled Shrimp Summer Rolls
Fu Pi Juan (Steamed Tofu Skin–Wrapped Pork Rolls)
Chinese Sticky Rice Dumplings (Zongzi)
Vegetarian Samosas with Potatoes and Peas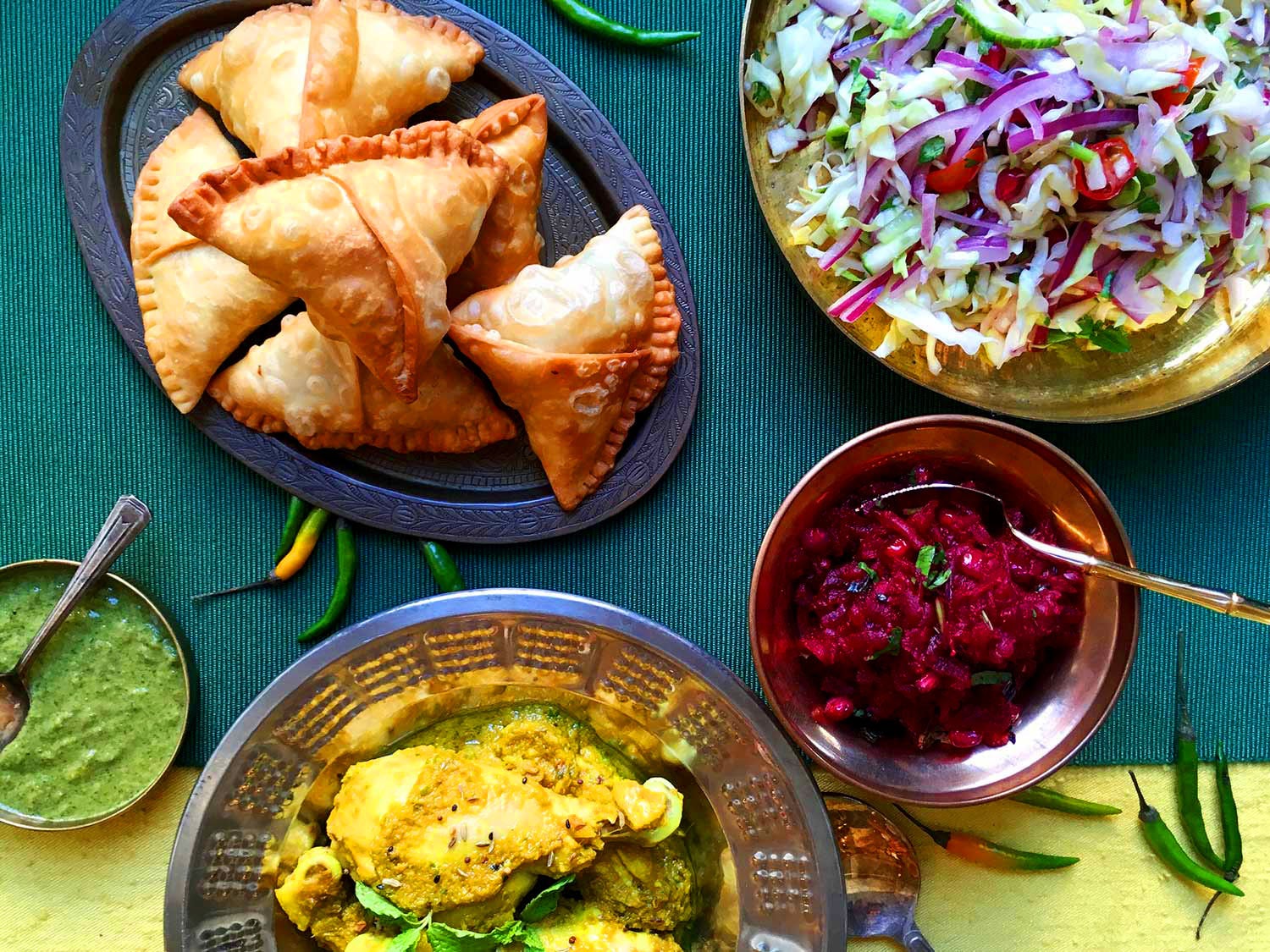 Pakoras (Indian Vegetable Fritters)
Fried Chickpea-Battered Potatoes (Bhajiya)
Indian Vada Pav